Father-Son Hot Rod Duo – The Tuccis, Part 1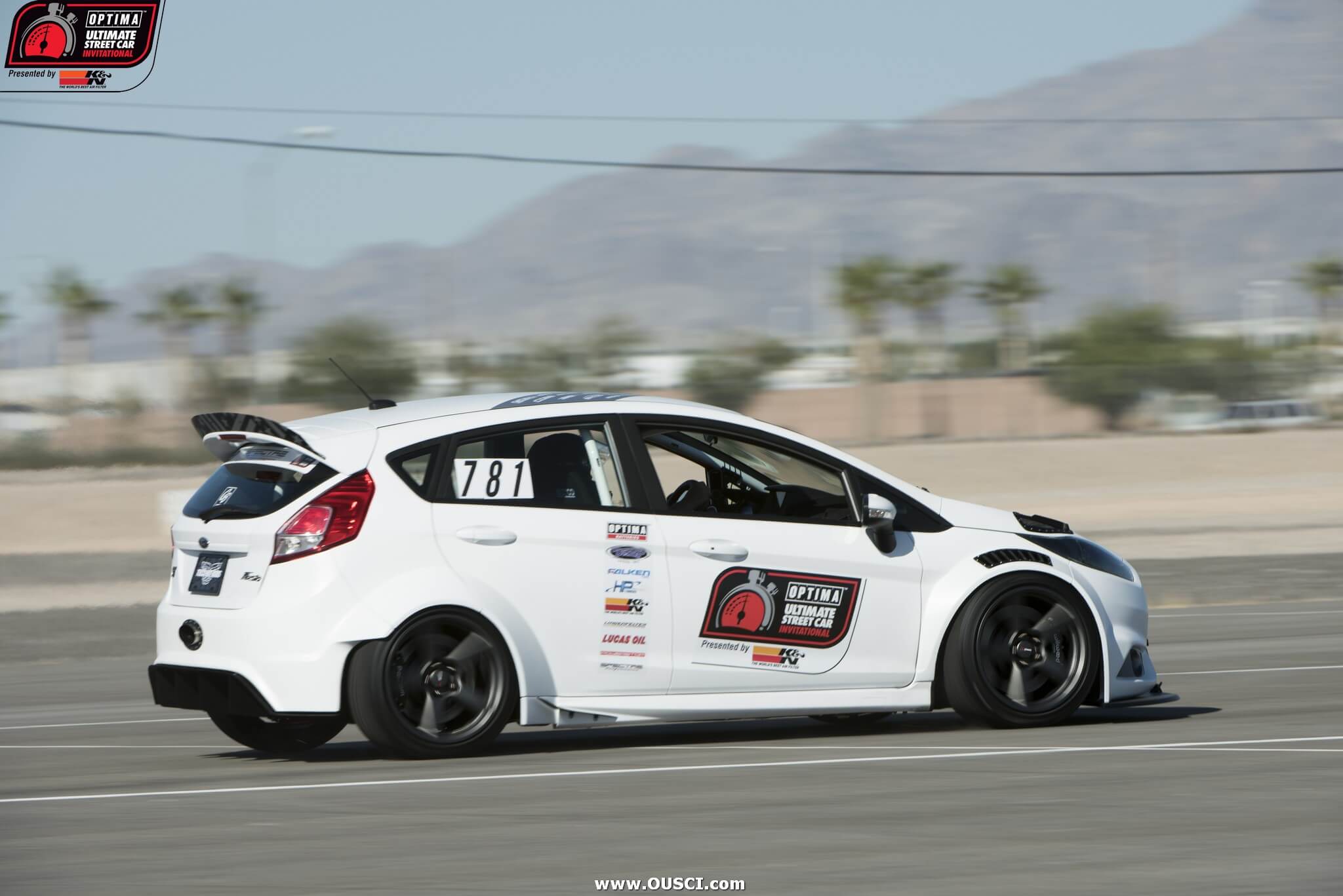 Ultimate Streetcar
Sponsor

OPTIMA Batteries

Location

Marcy, NY
At Tucci Hot Rods, each build blends performance and design so well, it feels straight from the factory. OPTIMA Batteries PowerPro Ambassador Dave Tucci and his son Dom run the hot rod shop in Marcy, New York and they've been customizing cars for over 20 years – since Dom was in his early teenage years. Dom grew up in the shop and after watching his father do it for years he knew he wanted to build cars for a living.
He was always so fascinated with the car design process," says his father Dave. In 2015, Dom graduated from Syracuse University with a Bachelor's Degree in industrial and interaction design and moved back to his hometown to help his dad with the business.
Shortly thereafter, Dom submitted a proposal to Ford to customize the new 2016 Fiesta and was approved. Utilizing their connections with aftermarket companies and the newest technologies, they designed and built the ultimate 2016 Fiesta ST with a 1.6L ecoboost for the street and the track, and proudly displayed it in the Ford booth at the SEMA Show in 2016. It was a must-see vehicle and was selected as a Golden Ticket winner for the 2016 OPTIMA Ultimate Street Car Invitational (OUSCI).
Aftermarket parts that easily fit the Fiesta ST are hard to come by, but the father-son duo engineered a truly unique build, including adding a full-race turbocharger kit to the engine. All their customizations came together to provide the Fiesta ST with optimal performance which overall placed 63rd out of nearly 100 vehicles, racking up 82 points out of 100 and placing 19th in the Lingenfelter Design & Engineering Challenge. Since the OUSCI, they have not had the chance to race the car on a track, but the two have been further customizing it in their free time.
"We don't get a ton of time outside of the shop to do fun things like this, so we're excited OPTIMA has provided the opportunity for us," says Dom Tucci. "The more seat time I get, the better; I'm just trying to become a better driver and have fun while doing it."
With all its new bells and whistles, which include a new set of Falken Tires, a custom exhaust with a Borla muffle, Wilwood six-piston brakes and an original exterior design by Dom himself, Dom will be racing the Fiesta for a second time at the OPTIMA Search for the Ultimate Street Car series event in New Jersey in August and hopes to qualify for the 2017 OUSCI this year.
This is just the beginning of what is sure to be an exciting year for the Tuccis. In the next part of this series with Dave and Dom, we'll find out the results of the event in New Jersey, what's next for the pair and where to find them at SEMA 2017. In the meantime, follow their journey on Facebook and Instagram.