First Finalists of 2013 OPTIMA Ultimate Street Car Invitational Revealed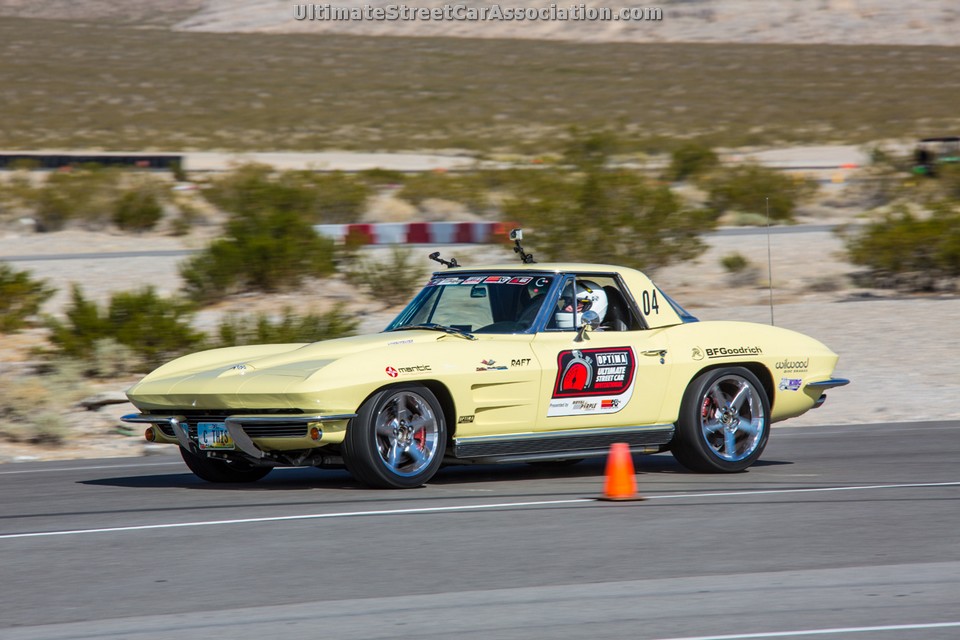 Ultimate Streetcar
Sponsor

OPTIMA Batteries

Location

Pahrump, NV
The sixth annual OPTIMA Ultimate Street Car Invitational (OUSCI), presented by K&N Filters and Royal Purple, has officially revealed the list of drivers and vehicles which will compete in the event on November 9, 2013.
Throughout the year, a total of nine qualifying events will take place, each testing both driver skill and vehicle performance. Select enthusiasts are chosen at the end of each event to participate in the OPTIMA Invitational.
So far, five Chevrolets have made the cut – meaning that more of the competitors wear the beloved Bow Tie over any other brand. They include: Mark Stielow with a 1967 Chevy Camaro, Mike Holleman's 1965 Chevy El Camino, Matt Alcala and his 1969 Chevy Camaro, John Kundrat with a 1964 Chevy Corvette, and Larry Woo with his 1968 Chevy Camaro.
"In seeing the level of development the 2013 participants are bringing, it's certainly going to be an exciting year," says Cam Douglass, director of Marketing for OPTIMA Batteries. "The drivers and their cars all display a high degree of performance integrity, and the competition will certainly be fierce, both on the track and in the eyes of the judges during the Lingenfelter Performance and Design Challenge."
As if participation in the Invitational event is not exciting enough, participants will also receive an automatic invitation to the 2013 SEMA Show in Las Vegas to feature their vehicle. SEMA, which takes place November 5th to 8th, is the premier automotive specialty products trade event in the world, which assures national recognition and plenty of much-deserved attention.
Another list of finalists will be announced on October 9th, followed by one last chance to secure a spot in the Invitational – this time by attending SEMA. OPTIMA Batteries associates and industry representatives will walk the show floor looking for potential competitors across all vehicle segments. The final "Golden Ticket" invitations will be awarded during a press conference in the OPTIMA Batteries booth (#22755) on Thursday, November 8th.
The Invitational will be held at Spring Mountain Motor Resort and Country Club, a state-of-the-art racing facility in Pahrump, Nevada, on Saturday, November 9th – the day after SEMA ends. Participants will be featured on a television special that will air later on a national cable network.
So what exactly does the OPTIMA Invitational consist of? The entire event is made up of five challenges – the BFGoodrich Hot Lap Challenge, Ridetech Autocross Challenge, Wilwood Disc Brakes Speed Stop Challenge, the Lingenfelter Performance and Design Challenge, and the Detroit Speed and Engineering Road Rally, which will occur the day before, at the close of the SEMA Show. Before participating, all vehicles are required to pass the scrutiny of the Centerforce Tech Inspection.
If you missed seeing this event in person, you can always add the OPTIMA Network on Roku for free and watch all the past OUSCI TV shows.