Ford Raptor vs Rivian R1S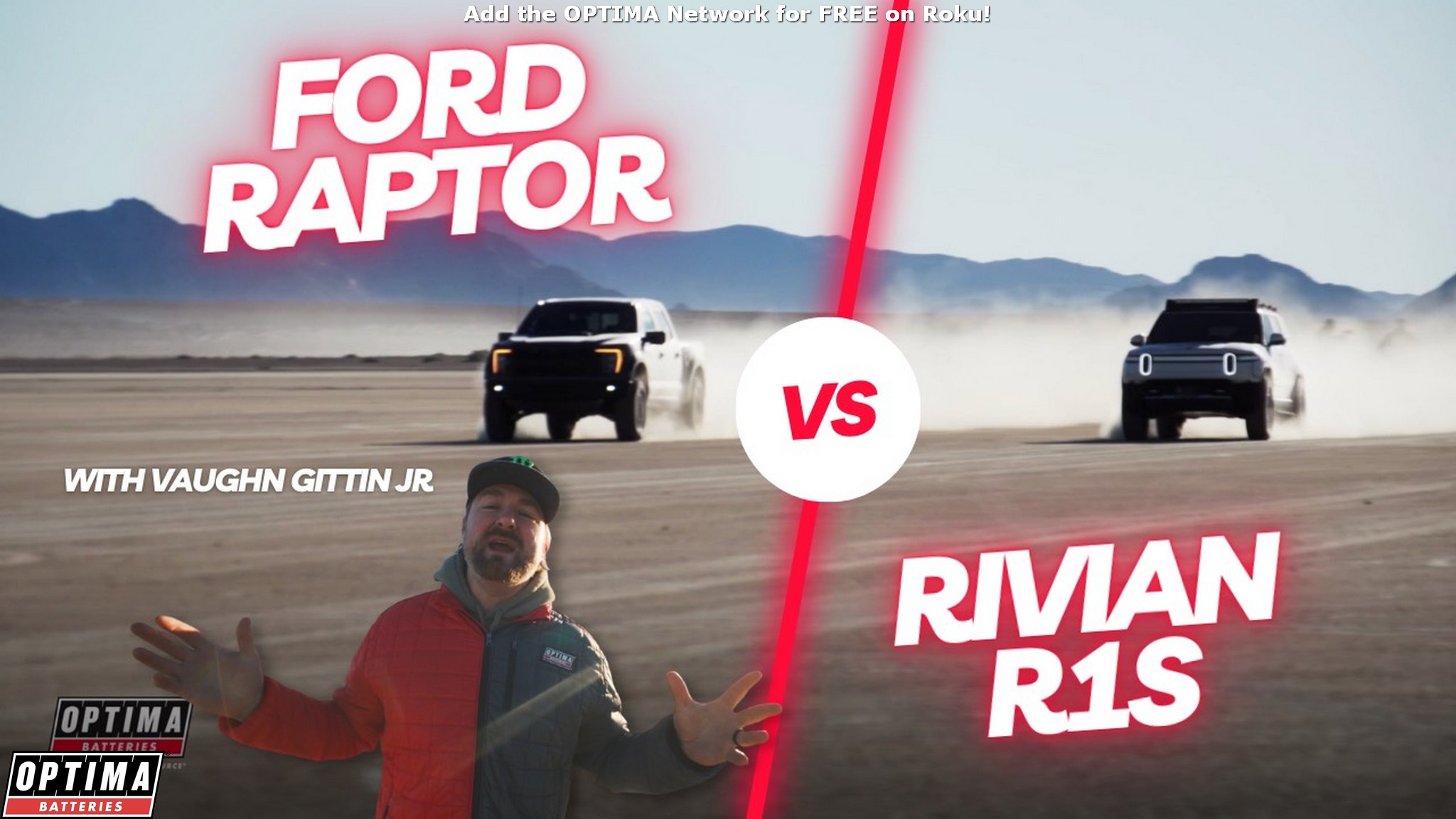 Trucks
Sponsor

OPTIMA Batteries

Location

Johnson Valley, California
The Progressive King of the Hammers, powered by OPTIMA Batteries, has turned into quite an offroading spectacle in and around Johnson Valley, California. What is now likely the largest spectator sporting event in the state of California includes everything from motorcycle races in the King of the Motos, Trophy Truck races in the desert to short course cart races for kids and of course the Nitto Race of Kings Ultra4 race that made this whole event so famous.

All of that racing doesn't just happen in one day, with much of it spread out over three weekends. The assortment of vehicles that winds up in Hammertown also gives rise to conversations about who is faster and that bench racing in this environment with no posted speed limits often leads to definitive answers. That was just what happened when OPTIMA Batteries decided to bring a selection of vehicles out to a smooth lakebed to see which one was the fastest.

The list included Vaughn Gittin Jr's Ultra4 Ford Bronco, a Volkswagen ID4, a Polaris UTV, a Unimog (yes, a Unimog), A Saleen Ford F150 Lightning, Christopher Polvoorde's Trophy Truck and of course a new Ford Raptor R and a Rivian R1S. Vaughn Gittin Jr set up the races and the final match-up pitted the Raptor R against the Rivian SUV. See how it turned out in the video below. See even more of the OPTIMA Rivian R1S here.