Get Wired!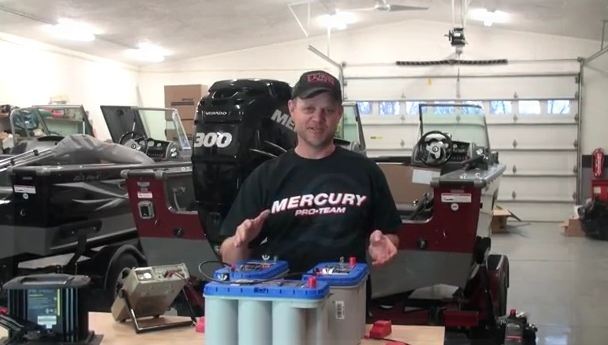 Marine
Sponsor

OPTIMA Batteries

Location

Spring Grove, IL
Fishing season is coming up soon and when it comes time to drop your boat back in the water, will you have your batteries wired up correctly? OPTIMA-sponsored angler, Scott Duncan, was nice enough to put together
this video
, which explains how to properly wire
BLUETOP marine batteries
for 24-volt and 36-volt trolling motors.
You'll notice the
BLUETOPs
Scott is using have light-gray cases. The light-gray cases indicate these batteries are designed for both starting and deep-cycle use. If you are using batteries for trolling motors, be sure they are designed for deep-cycle use. The only
BLUETOPs
not designed for deep-cycle use are our
34M BLUETOPs
, which are easy to spot, because they have dark-gray cases.
It is also important to make sure any batteries you use in a 24-volt or 36-volt system are identical in age, size and type. Have fun on the water this year and be sure to catch some big ones for us!