GogoGear.com Racing Hyundai Genesis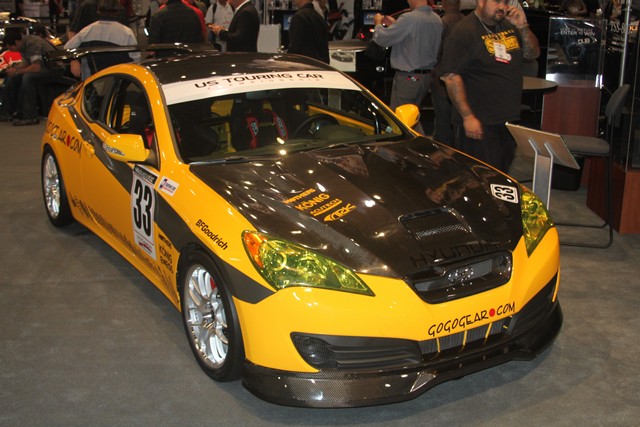 Cars
Sponsor

OPTIMA Batteries

Location

Las Vegas, NV
What can we tell you about the GoGoGear.com Racing Hyundai Genesis Coupe? Well, it has an OPTIMA battery (of course). It made it's debut at the 2010 SEMA show, where we snagged this picture of it. The expected output will be 330 horsepower and 280 lb.-ft. of torque, thanks to an AEM air intake, Magnaflow exhaust system and ARK Performance headers.
They are also hoping to pull 1.4 Gs of cornering loads, thanks in large part to a sticky set of BF Goodrich R1 street-legal race tires, mounted on lightweight Konig wheels. StopTech brakes and Hawk racing pads will bring everything to a halt in a hurry and the entire interior has been gutted and the stock seat has been replaced with Sparco race seats and harnesses.
We can also tell you all of these modifications weren't done just for the sake of making the Genesis look cool at the SEMA show. The folks at GoGoGear.com actually plan on tracking this car in the 2011 US Touring Car Championships, which is sanctioned by the National Auto Sport Association. One last thing we can tell you about this car- OptimaJim will not be driving it anytime soon. Shop for OPTIMA Batteries factory-direct now.