Goldberg is Building a Killer Trans-Am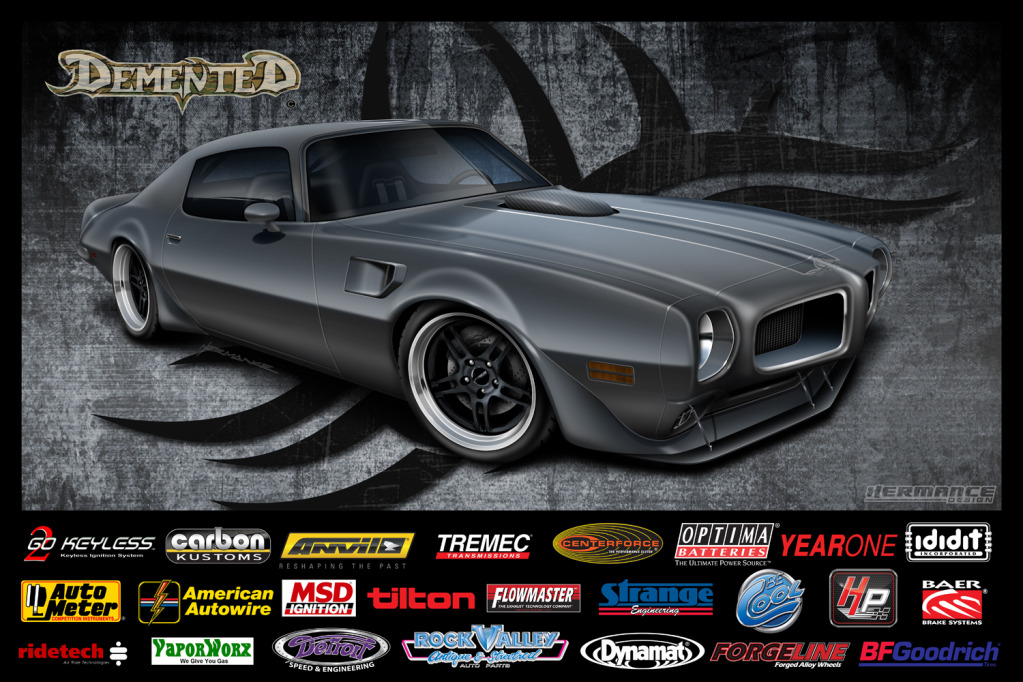 Ultimate Streetcar
Sponsor

OPTIMA Batteries

Location

Pahrump, NV
Wikipedia will tell you Bill Goldberg is a former professional wrestler and host of DIY's Garage Mahal, but we know him better as the co-host of the 2010 OPTIMA Ultimate Street Car Invitational and one of the coolest car guys we've ever met. Even though Goldberg has had gasoline running through his veins for years, we think hosting the 2010 OUSCI got him hooked on the Pro-Touring scene and we have this amazing Trans Am rendering to offer up as evidence.
Sponsors seem as excited about this project as Goldberg and they have already lined up to get in on the action. Kinda makes you wish you were a former wrestler and famous TV personality, doesn't it? You can be sure there will be an OPTIMA Battery somewhere in that ride, ready to fire the engine up at the turn of a key, push of a button or however they decide to start this beast.
In addition to being an all-around car guy, Goldberg is also one of the most-accessible celebrities you'll ever come across, always willing to spare time for his fans. If you'd like to see what Goldberg is up to on a daily basis, you can
follow him on Twitter
. If you want to see how the car turned out, add the
OPTIMA Network on Roku
and watch the 2011 OUSCI show, where his wife, Wanda drove the finished Trans Am.