GTC Class Championship Chase in DriveOPTIMA 2018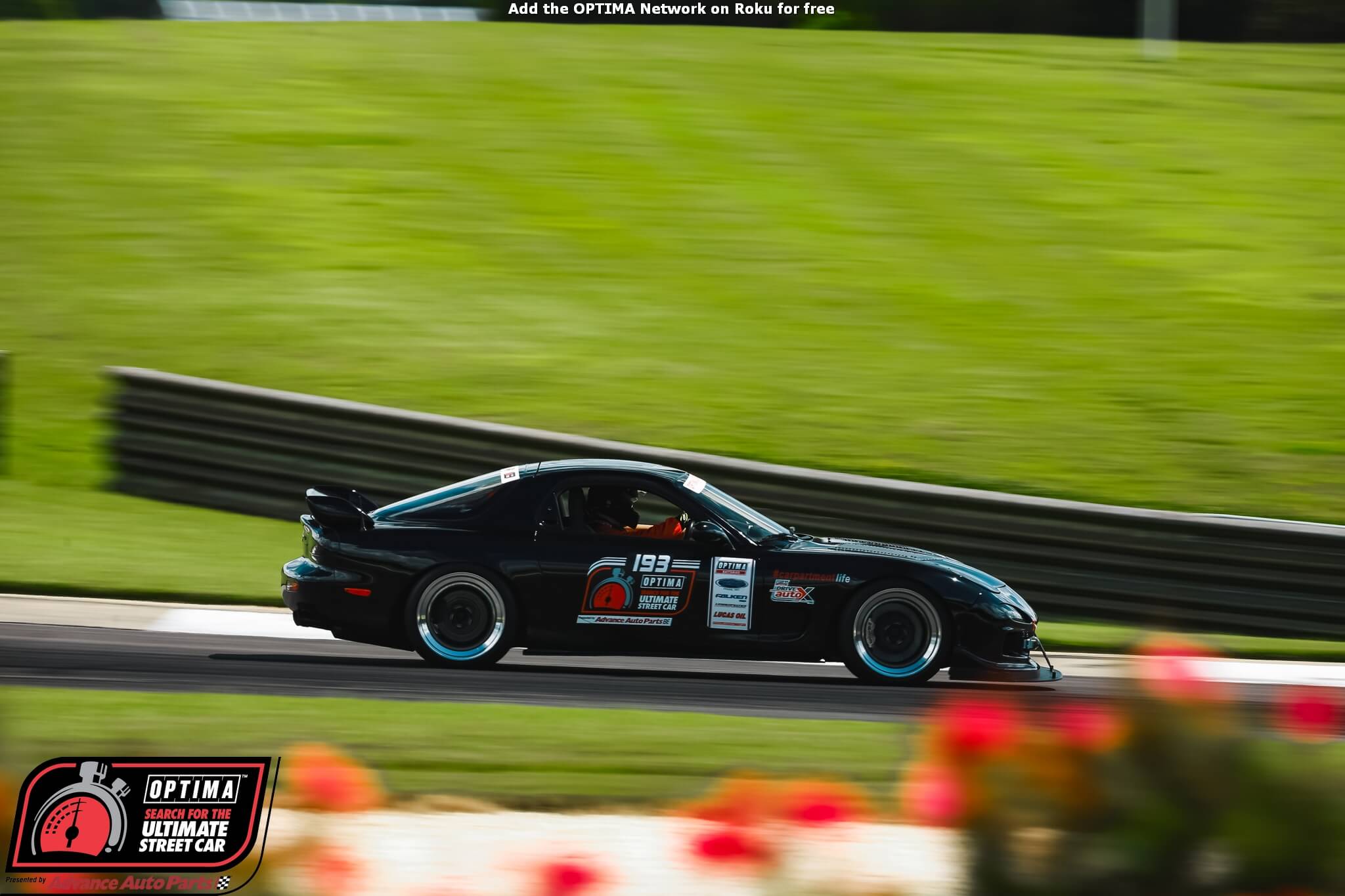 Ultimate Streetcar
Sponsor

Advance Auto Parts

Location

Nationwide
A competitor's best-three finishes in OPTIMA's Search for the Ultimate Street Car, presented by Advance Auto Parts, count toward their season-long point total, but after the first five events in 2018, not a single competitor in the GTC Class has actually run three events yet. That might suggest things are wide-open in terms of who could finish strong in the final two events and capture the regular season points championship, but that might not be the case.

Brian Johns' 1993 Mazda RX-7 has a healthy 255-point lead over second-place Doug Wind's 2004 Dodge SRT-4 and Wind's Mopar was just involved in an unfortunate on-track incident at Road Atlanta, but we understand he is hoping to have his car back and ready for the regular season finale at Road America. If one looked at the current points standings in the GTC Class, they'd note that Brian Johns nabbed his invite to the SEMA Show and OPTIMA Ultimate Street Car Invitational (OUSCI) in his first outing at NCM Motorsports Park. They'd also see that he doesn't appear to be signed up for either of the final two regular season events.

If Johns were not to run in those final two events, any of nine different competitors could theoretically catch and pass him in the standings and claim the regular season crown and most could do it with just modest performances. However, Johns doesn't plan on letting that happen. Erik Vandermey has transferred his entry at the sold-out season finale at Road America to Johns, allowing Johns the opportunity to add to his point total. Johns averaged more than 455 points in his first two outings and if he were to repeat that performance at Road America, no one would come even close to catching him. However, if Johns were to falter in some way, the door would be left wide open for a multitude of competitors.

Angela Barnhouse will likely take over the GTC points lead at Auto Club Speedway and if Josh Vedder's Hyundai Veloster ran at Fontana, he could also pass Johns with a solid performance. Andy Hollis and Kevin Schultz, who have both already punched their tickets to the OUSCI, could also make a run at the championship, but they'd have to scramble to find entries at the final two events (Schultz is scheduled to run at Auto Club Speedway). That puts the ball back in Johns' court at Road America. Depending on how well the others do, at the very least, Johns will have to show up and not break at Road America, in order to capture his first regular season championship. One thing we know for sure, is that this championship in this class won't be decided until the final event.

If you'd like to see how the 2018 season played out, add the OPTIMA Network on Roku for free and watch all the past TV episodes on-demand. You can learn more about the series at www.DriveOPTIMA.com and see how the points battle is shaping up in the Franklin Road Apparel GT Class here.