Happy Birthday David Grubnic!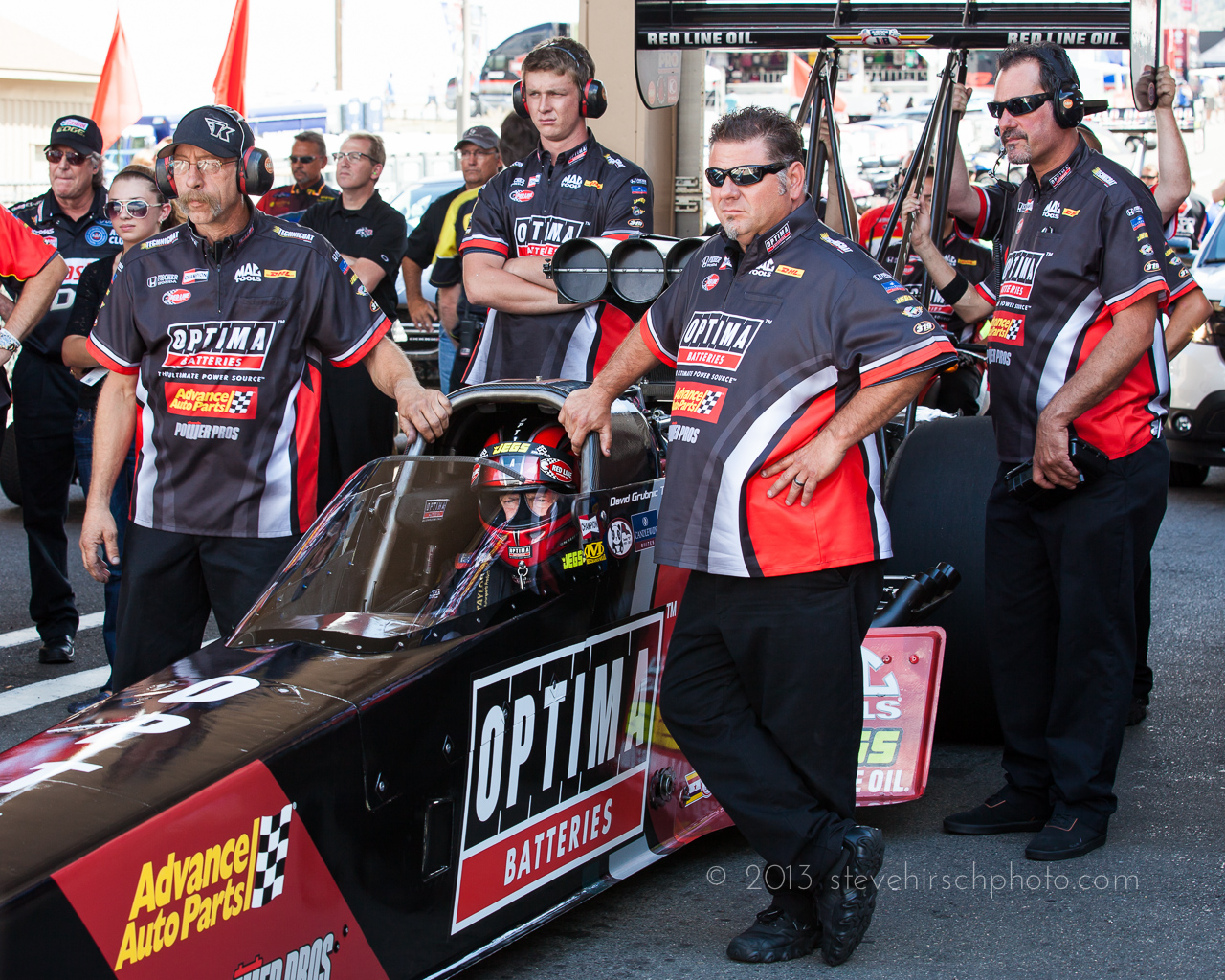 Events
Sponsor

Lingenfelter Performance Engineering

Location

Arnold, NE
David Grubnic is the driver of the OPTIMA Batteries-sponsored Top Fuel Dragster, fielded by Kalitta Motorsports in the NHRA. Last weekend, Grubby raced into the semifinals at the Northwest Nationals, but he doesn't race again until the NHRA Full Throttle Series makes their way to Minnesota for the Lucas Oil Nationals on August 16th.
What does Grubnic do during his week off? He starts by celebrating his birthday (August 6th), but even during an off week, Grubby can't help but go fast. The great folks at Lingenfelter Performance Engineering are looking to help Grubby do just that next weekend in Arnold, Nebraska.
Arnold, Nebraska? Why would Grubby go to Arnold? Because that is where the Sandhills Open Road Challenge is being held and LPE has generously loaned Grubby their world-famous Chevrolet Camaro, which Hot Rod magazine editor, David Freiburger, piloted to 200 mph earlier this year. The folks in Arnold take their racing very seriously and all first-time drivers are limited to a 120 mph tech speed in their first race, even guys like Grubnic, who drive faster than 300 mph on a weekly basis.
The Sandhills course should prove to challenge Grubnic, even at relatively-slow speeds and he is definitely looking forward to the adventure. It may not have the 8,000 horsepower on tap that Grubby is accustomed to, but the 720 horsepower Camaro and twisty roads will definitely keep Grubby sharp during his "off" week. The Sandhills Open Road Challenge also happens to be a qualifying event for the 2012 OPTIMA Ultimate Street Car Invitational, so who knows, we may not have seen the last of David Grubnic in cars that go fast and turn in both directions! You can see more of the Sandhills Open Road Challenge here.