Honda Grom Battery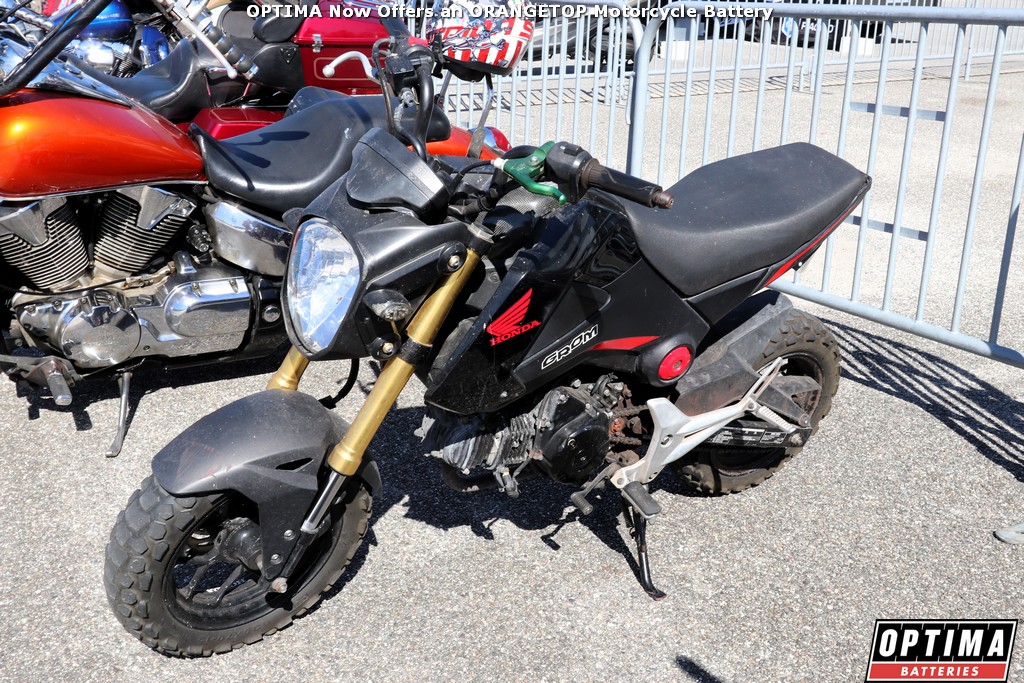 Tips & Support
Sponsor

OPTIMA Batteries

Location

Glendale, WI
The release of OPTIMA's all-new ORANGETOP LiFePO4 lithium motorcycle batteries means more than 95% of all motorcycle owners can now upgrade their batteries to an OPTIMA ORANGETOP, including Honda Grom owners, who can use our
QUAD7 ORANGETOP
. The QUAD7 weighs in at just 1.7 pounds, but still offers 190 PHCA and 3AH of capacity.
OPTIMA's ORANGETOP batteries all use "A" quality cells and offer several unique safety and design features not found in other lithium batteries. As the name suggests, OPTIMA ORANGETOP batteries have four terminals to offer flexible mounting options. They also have an integrated battery management system (BMS) that automatically monitors the performance of the battery and an IP67 rating for dust & water intrusion. The ORANGETOP also comes with OPTIMA's patented POWERLINK™ system that makes it far easier to connect your battery to a charger and know the state of charge of the battery. OPTIMA ORANGETOP batteries also come with a trademarked CPR™ feature that automatically disconnects a battery that is being drawn down, to allow the rider one more start to get their bike back home.
OPTIMA ORANGETOP batteries can be charged with any quality charger that is either designed specifically for lithium batteries or has specific settings for lithium batteries, but we also offer a
D200+ battery maintainer
that can charge both lithium and lead-acid batteries. The D200+ offers an integrated LED glow bar that allows you to see the battery's state of charge at a distance while being charged or maintained and also assists with pre-charge battery testing. It is a fully-automatic unit that also has a built-in energy-saving/auto-maintain mode for long-term or season storage and comes with the safety features you've come to expect from OPTIMA chargers, including spark-free connectivity, reverse polarity protection and over-temperature protection.