Honda RC51 Battery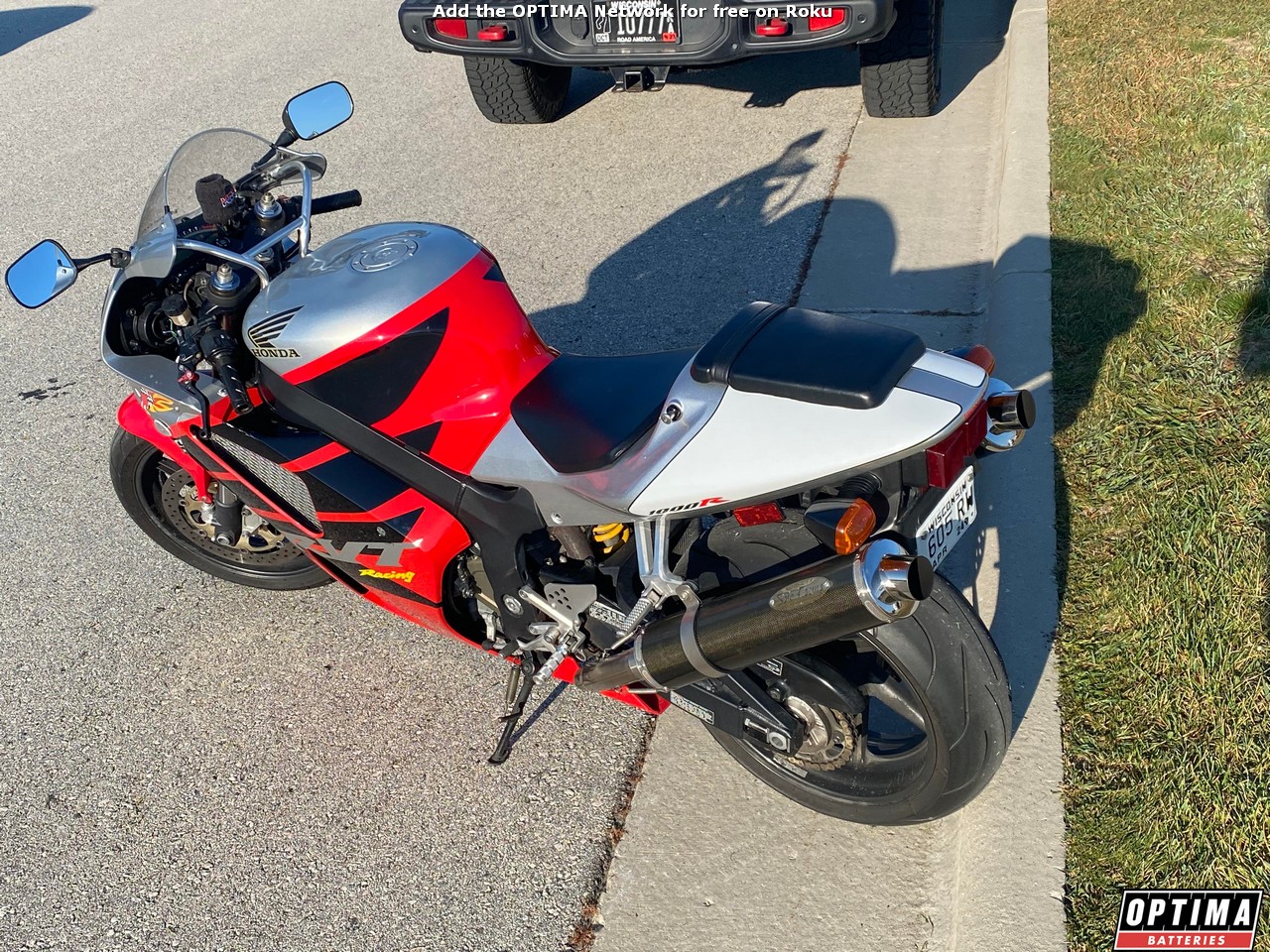 Powersports
Sponsor

OPTIMA Batteries

Location

Elkhart Lake, WI
With the announcement of OPTIMA Batteries' all-new ORANGETOP lithium motorcycle battery line at the 2022 SEMA Show, OPTIMA is excited to offer coverage for more than 95% of the motorcycle and powersports market. That coverage includes the Honda RVT1000R RC51. The
OPTIMA Quad 14 motorcycle battery
is a direct-fit, three-pound upgrade for the stock RVT1000R battery and offers several patented features. As the "quad" moniker suggests, the
OPTIMA Quad 14 motorcycle battery
offers four terminals for ease of mounting and connection.
OPTIMA also now offers a
D200+ battery charger and maintainer
, specifically designed to charge both 12-volt lithium and lead-acid batteries. The integrated LED glow bar on this charger will allow users to see the state of charge of their battery at a distance and an easy adapter to connect to ORANGETOP batteries, without having to take a seat off or otherwise dig into the guts of a bike to access the terminals. Just plug into the charging port from the ORANGETOP Powerlink charging cable and it will allow you to charge and maintain your battery automatically.
As you would expect from the leading name in battery technology, OPTIMA ORANGETOP lithium batteries all feature an integrated and advanced microprocessor-controlled battery management system (BMS). The BMS in the ORANGETOP battery automatically controls all functions of the battery, including cell balancing and state-of-charge, to help maximize battery performance and lifespan. OPTIMA ORANGETOP motorcycle batteries also offer an integrated CPR system, that automatically disconnects the battery from power draws, allowing riders to have enough reserve energy for one more start.
If this sounds like the right battery for your Honda RC51, you order factory-direct
right here
.