How Big a Boat Do You Need to Cross the Atlantic?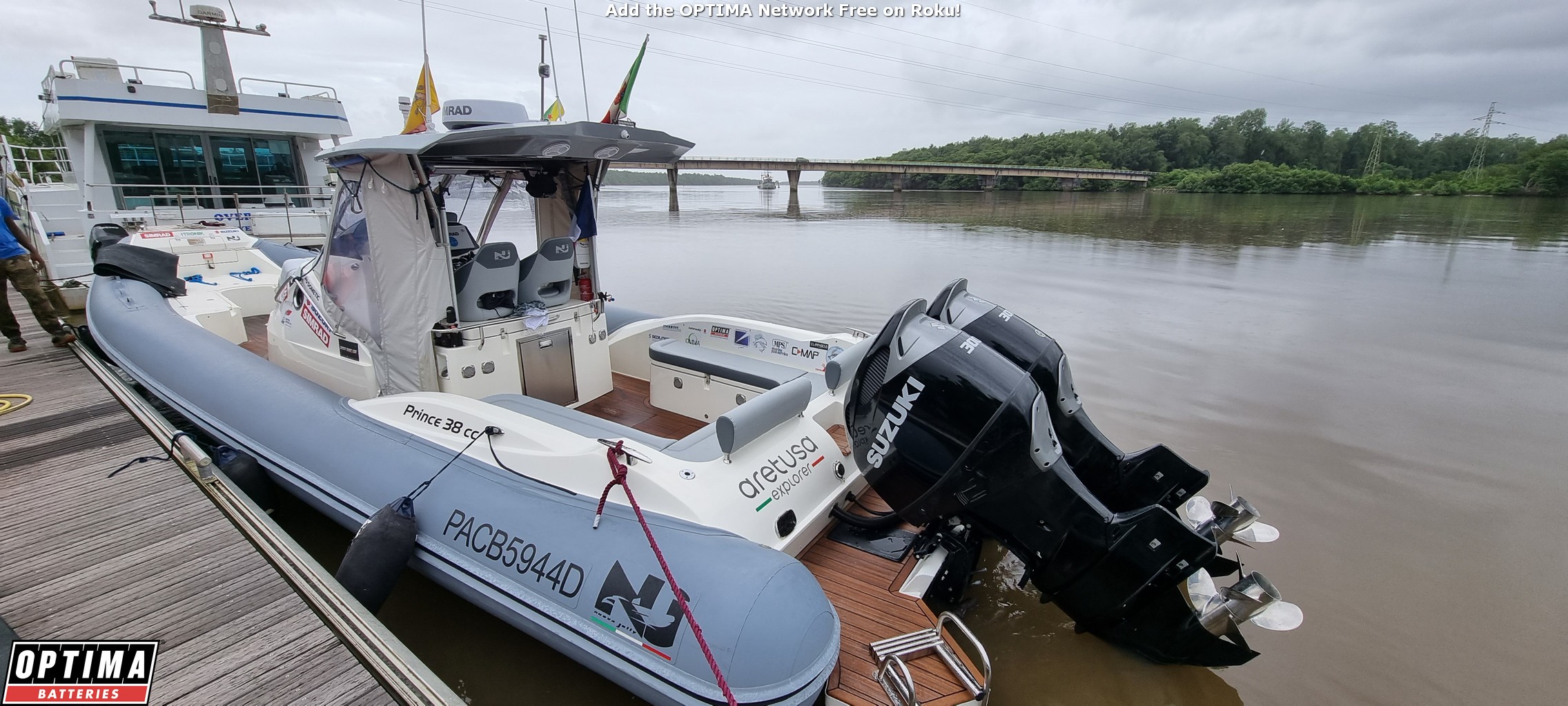 Marine
Sponsor

OPTIMA Batteries

Location

French Guyana
Rigid Inflatable Boats, commonly known as RIB boats, take the hull of a traditional vessel and surround it with inflatable materials, like rubber. Quick & highly-maneuverable RIB boats are often the boat of choice in specific military applications, as well as law enforcement and emergency personnel. While ideally-suited for those uses, it may not be the first boat someone thinks of when they want to cross the Atlantic Ocean.
However, RIB boats are known to be nearly unsinkable, so it would make sense that if you are going to take on a challenging trans-oceanic trip, you'd like a boat that will keep you on top of the water. Davi also needs to outfit that boat with equipment he can trust, from dual Suzuki outboards to OPTIMA BLUETOP batteries.
While it has a windshield and T-Top, Davi's 38-foot RIB boat does not have an enclosed cabin, so he is exposed to whatever elements Mother Nature throws at him as he crosses the ocean. Perhaps not an ideal vessel for crossing the Atlantic Ocean, but at 38-feet long, it got the job done and pulled into French Guyana on February 10, 2022. That leg of Sergio's journey covered 1,770 nautical miles, but his trip isn't over yet.
Davi plans to continue on through the Panama Canal, into the Pacific Ocean and up to Los Angeles. In total, his journey, which began in Palermo, Italy, should cover about 10,000 nautical miles. While a 38-foot boat may be big enough for Sergio to cross the Atlantic (and this isn't his first time crossing), you may want something a bit larger, if you're doing to take the trip. If you'd like to learn more about Davi's trip and his other past adventures, you can
visit Sergio's website
.