How Do I Prepare My Boat for Winter Storage?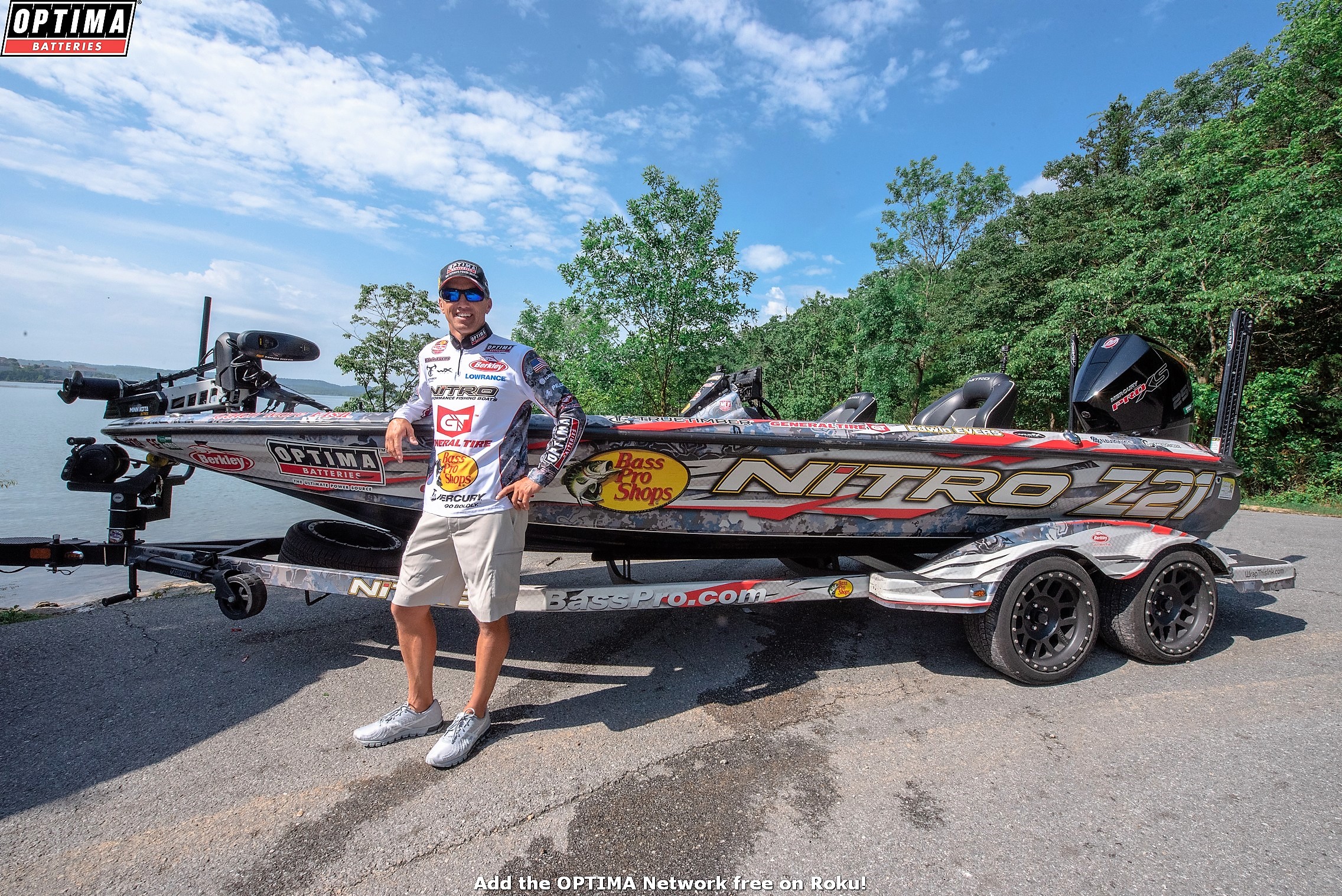 Marine
Sponsor

OPTIMA Batteries

Location

Talala, OK
The winter season is coming up (sooner in some parts of the country than others) and it can be quite a challenge to properly prepare your boat for storage. We caught up with OPTIMA-sponsored pro bass angler Edwin Evers to get his tips on how to properly winterize a boat. Read below for the steps he takes to prepare his bass boat for winter storage.
Run It One Last Time
To begin the process of properly winterizing your boat, it wouldn't hurt to give it one last run. Make sure to pay attention to any issues that will need repairs or replacements over the winter.
Clean It
Once out of the water, properly clean the entire boat by scrubbing it with soap and water. Clear out your livewell, coolers and other storage compartments. Remove any dirt or grime from traveling home, and leave time for it to dry. Once dry, apply a coat of wax to the boat and polish evenly. My favorite brand of wax to use is the Bass Pro Shops One-Step Fiberglass Wax and Cleaner.
Drain All Water
Drain all water from the engine where moisture can cause corrosion during winter months; pull your drain plug. Make sure you don't leave any water in the lower unit – that's the biggest nemesis of bass boats. If you're storing it outside, tilt your motor down to drain all the water and keep rain water from building up inside the prop hub.
Winterize the Engine
Top off the fuel tank with ethanol-free gasoline to avoid build-up of condensation throughout winter storage. It might also be a great time to change your lower unit oil, you should do that once a year or every one hundred hours. Add marine fuel stabilizer to the fuel tank to reduce build-up of gum and varnish. Run the engine for a few minutes to make sure the stabilizer runs throughout the system.
Charge the Batteries
Your batteries need to survive the winter and should always have a healthy charge. Make sure you have a quality battery maintainer hooked up to your batteries; I use the Digital 1200 OPTIMA Battery Charger to keep my BLUETOP Batteries maintain through the winter. Be sure to kill the master power on the boat and visually inspect the batteries too, to ensure they are secure and not damaged in any way and there is no corrosion on the posts (for non-OPTIMA batteries), terminals or trolling motor plug in the front panel.
If you live in a part of the country where your batteries could freeze, store the battery in your home or a cool, dry location that won't freeze. As long as they are fully-charged, OPTIMA batteries are protected from freezing down to -30°F, but the more discharged any battery gets, the more vulnerable it is to freezing at warmer temperatures.
Don't Forget Your Trailer!
Now is a good time to visually inspect your trailer. Are you bunks in good shape? Are all your lights and electrical connections functioning properly? Make sure you have good air pressure in your trailer tires and consider having them rotated and balanced if you can't remember the last time that was done. You should also make an annual point of repacking the wheel bearings on your trailer. Sometimes it's easier to get all of that done when you're not in a hurry to use your boat, so doing that as it heads into storage can work out better than trying to remember it all in the Spring.
Cover & Store Your Boat
Lastly, protect your boat from harsh weather associated with the winter season by using a cover. I recommend storing your boat under a canopy or in a garage and using a dehumidifier to keep it as protected as possible but if you must keep it outside, make sure to check on it every few weeks to remove possible snow or water buildup.
Follow these steps and everything will be ready in the spring when the fish are biting or you want to have some fun on your boat!