How do OPTIMA Employees spend their free time?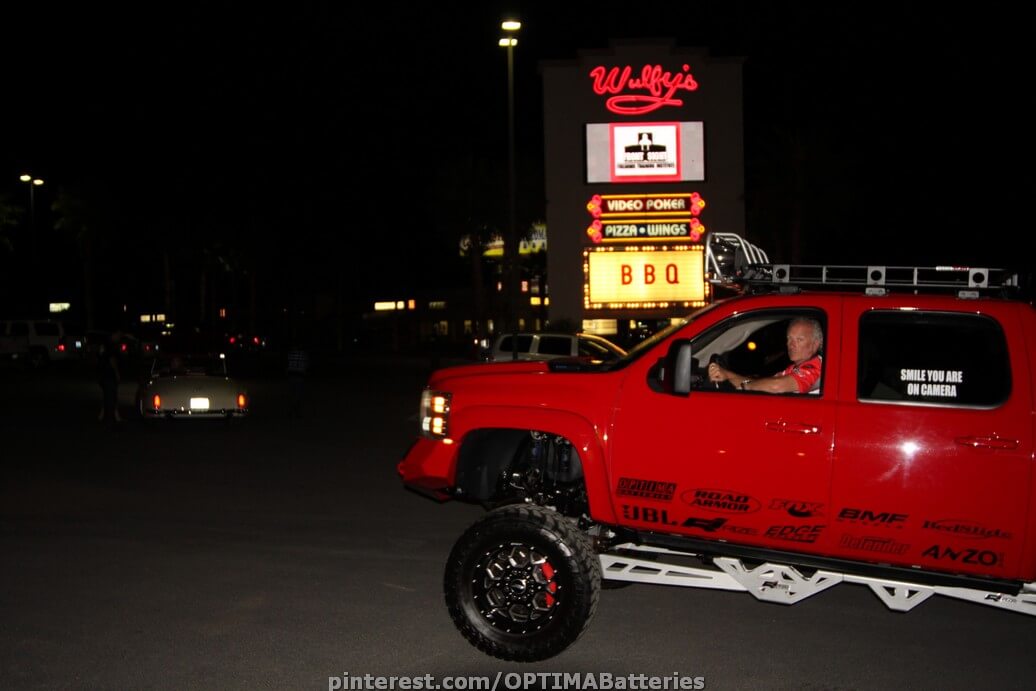 Trucks
Sponsor

OPTIMA Batteries

Location

Beaver Dam, WI
Who are the people behind OPTIMA batteries? That may not be a factor that most people consider when purchasing a battery, but we thought they'd like to know a little bit more about us anyway. I received a call from Cam Douglass, OPTIMA's Director of Development Marketing on Friday. He asked me if I'd be interested in joining several other OPTIMA employees at the World of Outlaws race the following night at Charter Raceway Park in Beaver Dam, Wisconsin.
I've been a racing fan for a long time, but didn't attend my first dirt track race until 1991. My son has since gotten hooked on open wheel action and I knew he'd enjoy going as much as I would, so we told Cam we were in. We drove up to Cam's house on Saturday afternoon and carpooled to the track in his incredible Chevy Silverado, which was on display at SEMA last year and recently graced the cover of Diesel World magazine.
When I first met Cam, he was running a second-gen Camaro at open track days and towing it behind a similarly-massive Excursion. It's fair to say that muscle cars, sports cars, race cars and 4x4s all out-number minivans in the garages of OPTIMA employees, but Cam's rides always seem to go a little bit more toward the extreme. We picked up another OPTIMA employee on the way to Beaver Dam and the conversation flowed constantly between batteries, racing, trucks and hot rods in general.
Heavy rains in the area delayed the start of racing and as we all sat down for dinner in town, the topics of conversation never seemed to waver to anything that wasn't related to cars or racing of some kind. The wet conditions made for some exciting racing and with the late start, my evening didn't end until 2AM the next morning. Here it is a few hours later on Sunday and I'm still thinking, talking and typing about this stuff. That is how OPTIMA employees spend their free time.

As enthusiasts, we look for parts for our own vehicles, from companies who also employ enthusiasts. We've found enthusiasts who work for aftermarket companies understand this space far better than pencil-pushers or fancy suits. We also feel they tend to make the products that help us maximize the enjoyment we get out of owning vehicles and that's probably at least part of the formula that has made OPTIMA Batteries so successful over the years.