How Do You Get Into Vintage Racing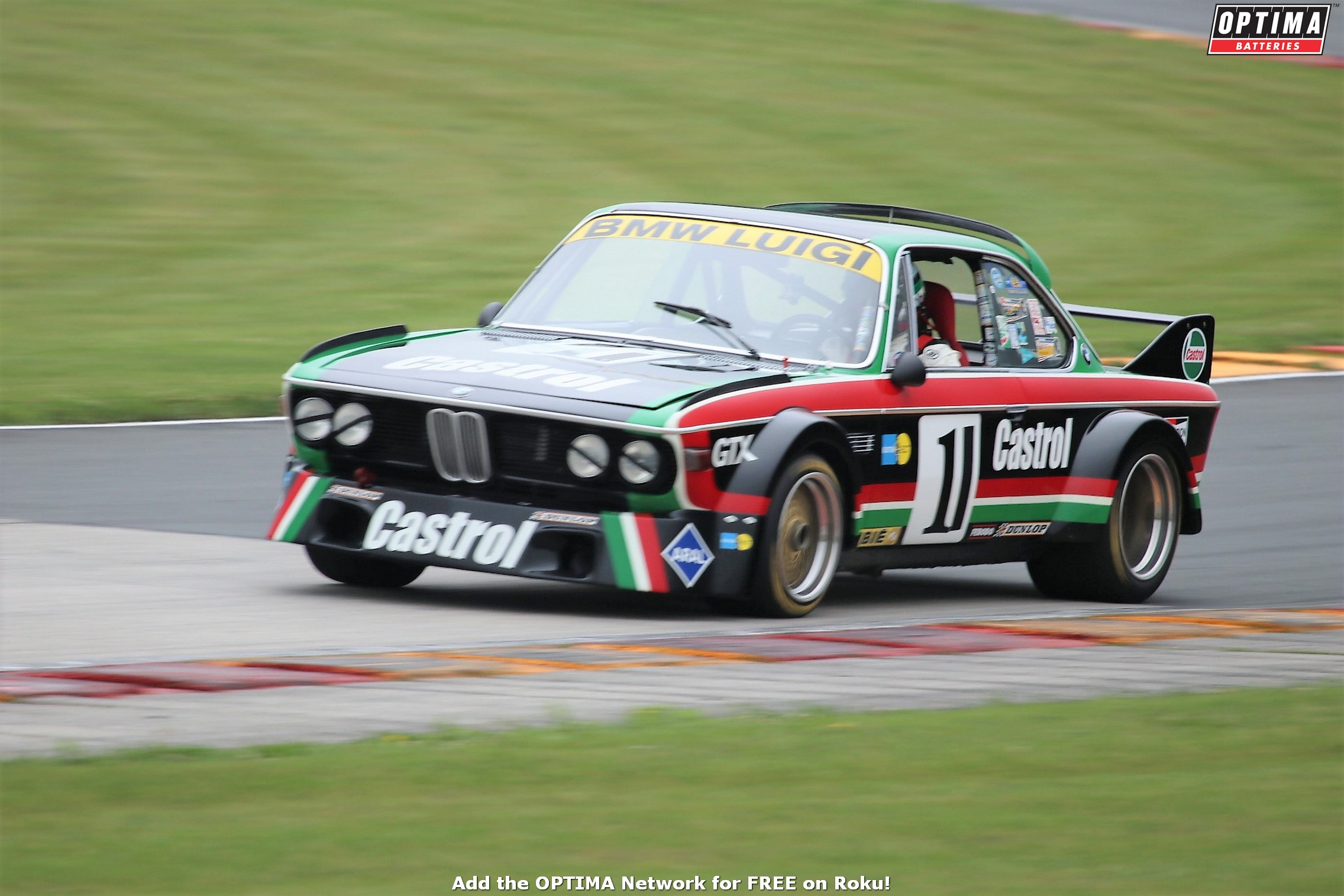 Cars
Sponsor

Location
We're big fans of vintage racing and try to catch every vintage race weekend we can at our home track of Road America, in Elkhart Lake, Wisconsin. These weekends showcase an amazing variety of vehicles, that span not just decades, but entire generations of motorsports. If vintage racing gets your blood pumping, perhaps you might be motivated to get behind the wheel and drive? The big question then becomes, how do you get into vintage racing?

There are a lot of folks offering advice on the subject and we don't want to overstep our area of expertise, which is car batteries and chargers, so we'll do the best we can to point you in the right direction.

1. Go to a vintage race. If you've never been to a vintage race in person, this would be the first place to start. Check out the cars up close and talk to the drivers. Many of them will be more than happy to talk your ear off about their car, as long as they're not busy getting ready to go out on the track. You may find the ones with "for sale" signs on their cars even more willing to talk, especially if they think you might buy their car. Take a look at the massive gallery of cars below from the 2017 Weathertech International Challenge at Road America, to get a good idea of what types of cars typically run in vintage races.

Learn from these racers and get answers to questions that might be important to you- How much do cars in different classes cost? Which cars should you avoid and why? Which cars are best for entry-level drivers? How much does it cost to race/maintain different types of vintage race cars? What mistakes did they make when they got into racing? Which cars and/or classes are the most fun, most or least competitive? Which racing organizations should you look at joining? Even if these racers only have one car (and some run multiple cars in the same weekend), chances are, many of them have experience in racing beyond the car they are running right now.

2. Get a full physical check-up from a doctor. If after going to a vintage race and meeting/talking to drivers, your end-goal is still to go vintage racing, make sure your body is up to the task. Pretty much every vintage racing series out there requires you to get a medical card. If you do have a medical condition that would prevent you from racing, it's better to find that out before you've made a significant investment in a car, equipment and instruction.

3. Get some experience behind the wheel. Did you know you don't need to own a race car to drive one on a race track? If you didn't know that, then you should definitely look into driving schools that can help you learn important skills relating to driving a vintage race car in racecars the school provides for students to use. Nearly every road course in the country rents out their facility to racing schools or hosts their own, so your local track should be able to help you find good instruction.

Track day events that allow you to run in a street car with some basic safety equipment can get you familiar with basic track etiquette- what the flags mean, how cars are lined up on grid for sessions, etc..., but they might provide very limited instruction on how to actually drive on a race track, what the proper line is around a road course, how to handle yourself when coming up on a faster car or what to do when a faster car comes up on you, etc... The last thing you'd want to do is form bad habits that have to later be un-learned and could end up being quite costly, so it might be best to start with a racing school that offers formal instruction.

4. Find & purchase the race car you want. Some folks might suggest this as the first step in this process and if they do, there's a good chance they have a racecar they are looking to sell you. If you've taken the first three steps, you've probably talked to a lot of experienced racers, verified that you are physically capable of driving a race car yourself and have some experience behind the wheel of an actual race car. If that has left you wanting more, it's time to buy a vintage race car.

The experience and knowledge you've gained so far should help direct you to a car that suits your driving ability, your budget and your mechanical ability. Don't worry if you have little to no mechanical ability either. There are shops all over the country, that specialize in preparing and maintaining race cars for other people. They can also advise you on buying appropriate safety equipment. In fact, you'll probably meet some when you go to a vintage race. These shops can do everything from "arrive & drive" weekend track support packages, where they keep your car ready to run, to major overhauls and rebuilds in between races or seasons.

If you plan to campaign your own vintage race car and feel you have the mechanical ability to do it, then you'll want to make sure your tow rig and trailer are well-suited for the vintage race car you end up buying. Finally, if the racecar you end up buying runs a 12-volt, lead-acid battery, we hope you'll consider OPTIMA batteries, which are sealed, spill-proof and are quite popular in vintage race cars. OPTIMA battery chargers are also great additions for any car that doesn't see regular use. We wish you safe racing, good luck and hope to get a photo of you in one of these galleries in the near future!