How Fast Can You Legally Drive on Public Roads?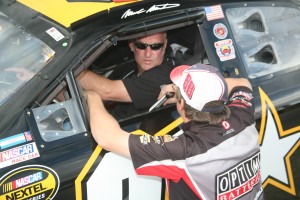 Events
Sponsor

OPTIMA Batteries

Location

Arnold, Nebraska
Cam Douglass isn't just OPTIMA's Director of Development and Marketing, he's a certified gearhead. The whole "Product Development" title just works out to be a convenient way for him to rationalize his addiction to and involvement with cars and racing. Last weekend, Douglass competed in the Sandhills Open Road Challenge in his 01 Army Nextel Cup car. We don't know if Cam believes in the philosophy that if you are going to sell batteries to enthusiasts, you need to be one, but he certainly lives it.
Cam didn't pull this weekend off by himself either. His crew also included Scotts Parkhurst and LaPointe, as well as Daryl Brockman, OPTIMA's Senior Sales Application Engineer, who rode shotgun in Cam's car and served as navigator. There are several different open road races around the country, but few courses are as challenging as the Sandhills course and having a great navigator isn't just important to winning, it's important to surviving!
OPTIMA is usually involved in most open road races in some way, either through sponsorship, competition or both. If you've never been to an open road race before, you need to add it to your bucket list. Until then, Click on this link to take a ride in a Nextel Cup Car at 190 mph on a public highway and see what you've been missing!

If you want to see even more from this iconic road racing event, check out this photo gallery!