How Long Do OPTIMA Batteries Last?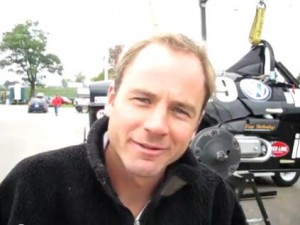 Tips & Support
Sponsor

OPTIMA Batteries

Location

Elkhart Lake, WI
We often hear claims made by other battery companies about how much more powerful their batteries are and how they will last longer and work better than an OPTIMA. We're targeted specifically, because OPTIMA is the biggest name in AGM batteries and that just comes with the territory. What you won't hear in many of the claims made by other companies are specific examples of their batteries lasting six, nine, or even 12 years, because many of those companies simply have not been around that long.
We come across such stories about our batteries on a regular basis and that was the case at the SCCA National Championship Runoffs at Road America. As we were strolling through the pit area, we noticed one of our YELLOWTOPs connected to a winch for a Formula Vee. As we talked with the owner, Brandon Peterson, we learned that he has been using the same OPTIMA YELLOWTOP for the last 12 years. For us, that's just another day at the track. Maybe five or ten years from now, other battery companies might be able to do the same thing. Even then, they'll still be well behind us, as we have batteries in use today that have been around for more than 20 years!
We can tell you how great our batteries are all day long, but nothing we say will have the same impact as hearing the stories from our customers themselves. Click on a few of the links and see for yourself.