How Long is the Pikes Peak Hill Climb?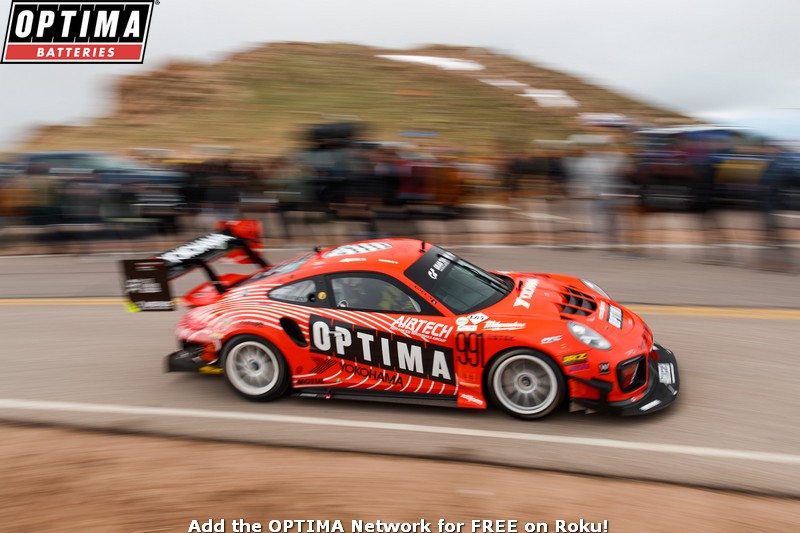 Events
Sponsor

OPTIMA Batteries

Location

Pikes Peak, CO
The legendary Broadmoor Pikes Peak International Hill Climb, brought to you by Gran Turismo and also known as "The Race to the Clouds" happens once each year (weather-permitting) in Pikes Peak Colorado. The event itself only lasts one day, but the reality for the teams that compete in the Hill Climb, is that they spend most of the month of June in Colorado, dialing in their race cars at altitude, in preparation for the actual Pikes Peak Hill Climb.

The course itself starts at 9,390 feet above sea level and runs 12.42 miles, through 156 turns, to 14,115 feet and the summit (or pretty close to it). How long the Pikes Peak Hill Climb lasts depends on how fast the cars are that compete in it and whether or not there are any delays in the action.

Spectators who want to watch from the mountain will need to find their spot well before the sun comes up and stay in that location until after sunset, so from a spectator standpoint, it's an all-day affair. For the drivers themselves, a year or more worth of build time, weeks of practice and prep work all lead to a run that for the fastest drivers only lasts for just over ten minutes.

It also gets really cold on the mountain, like down to freezing or below, so even if the temperature hits 80° during the day, it's a good idea to pack a warm jacket, hat and gloves for the pre-sunrise and post-sunset portion of the day. Check out this gallery below to get an idea of the preparation involved in competing in the Pikes Peak Hill Climb and watch a very cool video from this event here.