How much does an OPTIMA Ultimate Street Car Cost?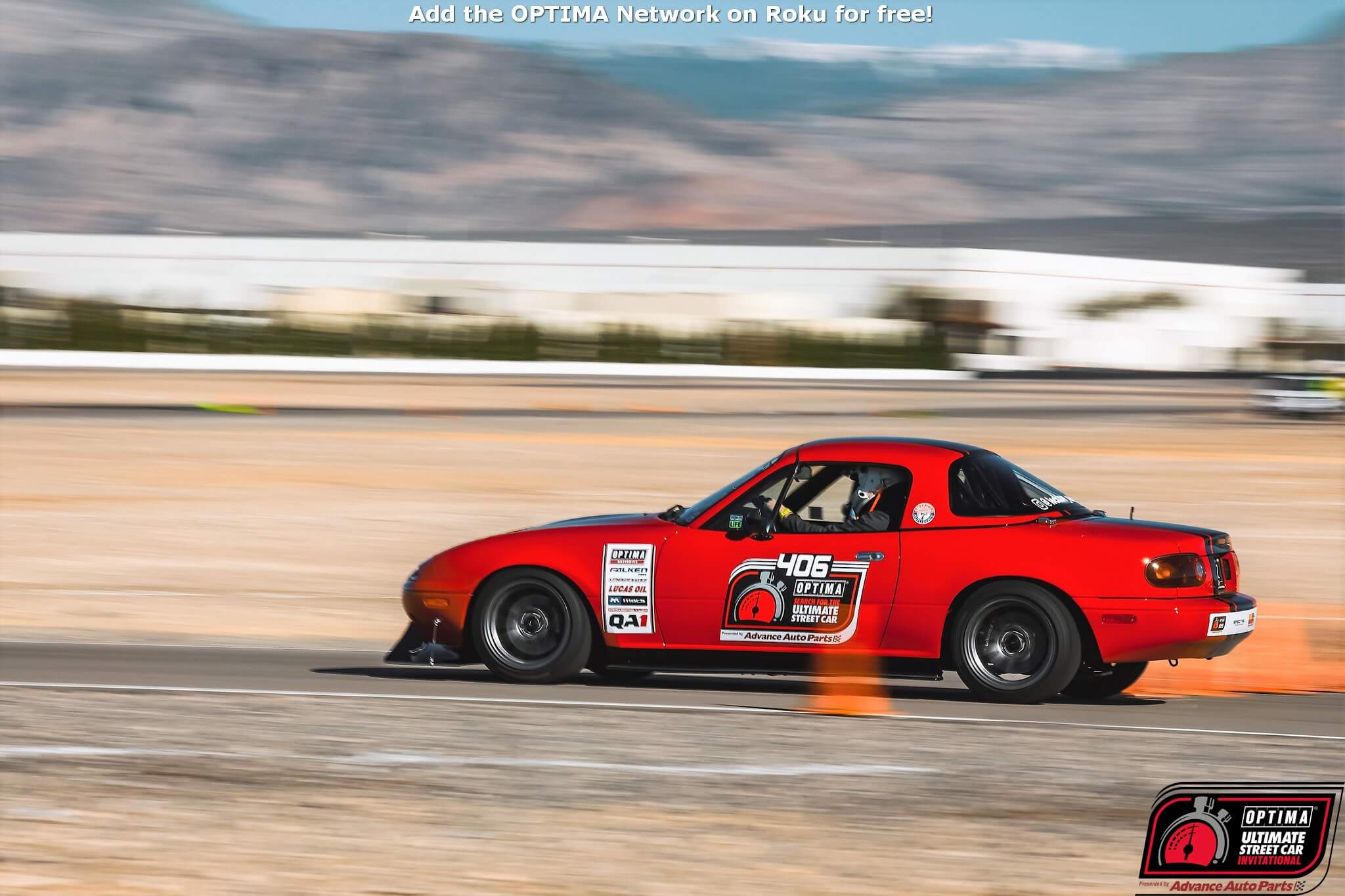 Ultimate Streetcar
Sponsor

OPTIMA Batteries

Location

Nationwide
As we write this, we're just a few weeks away from the start of the seventh season of OPTIMA's Search for the Ultimate Street Car, presented by Advance Auto Parts, at Las Vegas Motor Speedway. As a special treat for the regular competitors in our series, we've included an album of previously-unreleased images from our 2019 DriveOPTIMA event at Las Vegas Motor Speedway below. For everyone else, we'll take a look at what it actually costs to run in this series.

Tracking any car tends to be an expensive endeavor, but for the amount of seat time available in a typical DriveOPTIMA event between the PowerStop Speed Stop, the QA1 Autocross and the Falken Road Course Time Trial, the DriveOPTIMA series ends up being quite a bargain. That's especially true considering the series provides all the course workers, so you can just focus on your car and fun.

2020 membership in the Ultimate Street Car Association sanctioning body runs $75, but is not required to compete in the events. However, that ends up being quite a deal, because members receive a $75 discount at USCA-sanctioned events, free transponder rental ($50 if you don't bring your own), as well as some cool USCA swag. So USCA members basically get a two-day automotive event at a world-class racetrack for $500. Outside of the entry fees, the other expenses involved are pretty standard fare. Consumable items on the car, like brake pads, various fluids and other such items are a good idea to bring along, just in case.

The series requires all cars to run tires with treadwear that has a rating of 200 or higher. This is part of an effort to make sure these cars are still safe to be driven on public roads or in the rain (we do run rain or shine) and essentially remain street cars, while also keeping competitors from getting into a tire war that would require the most-competitive cars to bring new sets to every event.

Other expenses include safety equipment and typical travel expenses- fuel, hotel and food for you and anyone else you bring along. Now there can be a difference between participating in these events and being competitive in them and we encourage both. Some competitors are running in the series for less than $10,000 all-in, including the price of their vehicle. However, as folks get more competitive, the costs associated with that competition do begin to escalate- more horsepower, bigger brakes, wider tires, better suspension, nicer stereo systems and custom paint are just a few of the endless modifications people can make to step up their game on and off the track.

However, if you're a first-timer, we'd recommend coming out and participating so you can get a feel for the schedule, the demands placed on you and your car and get a better understanding of where your resources are best spent. Be sure to keep everything in perspective- be safe, have fun and enjoy the friendly competition! Head over to www.DriveOPTIMA.com to learn more about the series and how you can compete in your street car (or truck).