How NHRA driver, David Grubnic, spends his weekends off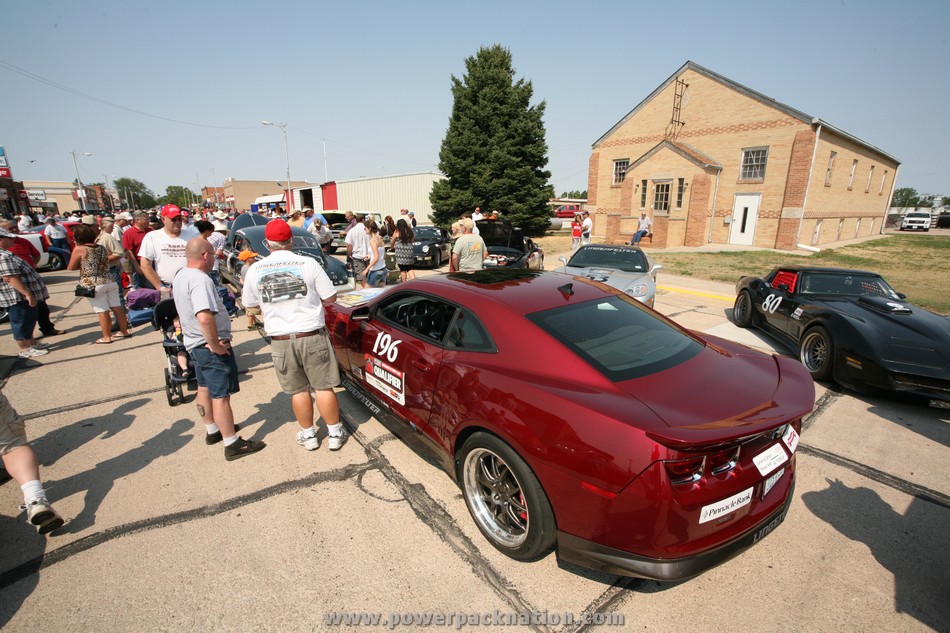 Events
Sponsor

OPTIMA Batteries

Location

Arnold, NE
Kalitta Motorsports' Top Fuel driver, David Grubnic took advantage of his weekend off from the NHRA Full Throttle Drag Racing Series to compete in the 2012 Sandhills Open Road Challenge in Arnold, Nebraska, where he took third-place honors for his class in his rookie attempt.
With the help of OPTIMA Batteries, which serves as the primary partner on Grubnic's OPTIMA Batteries Top Fuel dragster, and world-famous auto customizer Lingenfelter Performance Engineering, Grubnic and veteran navigator Scott LaPointe traversed the 28.7-mile (first leg out), 26.6-mile (second leg back) road course in the Nebraska countryside in a specially-engineered Lingenfelter Chevrolet Camaro.
Similar to NHRA bracket racing, competitors strive to complete the course in a specific time. Grubnic and LaPointe raced in the 91-mph class, which also serves as a qualifier for the 2012 Optima Ultimate Street Car Invitational. The cars in this class had a maximum tech speed of 120 mph and a minimum speed of 70 mph. Grubnic finished the first leg with an average speed of 90.984 mph and the second leg at 90.754 mph, which was a total of 3.055 seconds and .127 mph slower than his target. He finished third in his class of 12 cars and 50th overall in the field of 122 vehicles. The top overall finisher was .007 mph faster than his target speed and within .127-second of his target time.
I had an absolute blast, said Grubnic. I have to thank Cam Douglass, Jim McIlvaine and everyone at OPTIMA Batteries, as well as Ken Lingenfelter and Mike Copeland, Operations Manager, from Lingenfelter Performance for giving me such a wonderful opportunity to race such a great race car. Obviously, there are constant calculations by the navigator to tell you when to accelerate and decelerate to try to hit the perfect time. Its very challenging, but its also a lot of fun. I'm very happy with third in my first try. Hopefully, I will get to compete again next year. I think I can win it next year.