How to Get Started in Bass Fishing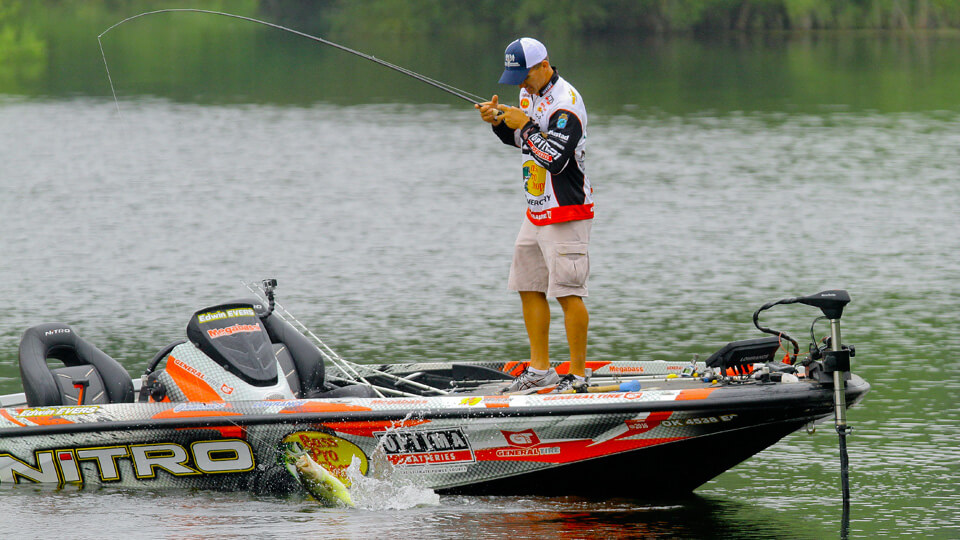 Marine
Sponsor

OPTIMA Batteries

Location

Talala, OK
Edwin Evers is an OPTIMA Batteries sponsored angler and the 2016 Bassmaster Classic Champion. As the 2017 season approaches, we connected with Edwin to get his advice for getting your feet wet in bass fishing.
Preparing for a Day on the Water
First, it's important for new anglers to have an open mind when going out on the water each day. In my opinion, it's better to not have any preconceived notions about the body of water. If you don't know any better, you will be challenged to find new areas of the lake, to determine what bait to use, and so on. One of the best things you can do to is to become comfortable in a variety of techniques, whether that's finesse or power fishing, crankbaits or spinnerbaits, deep or shallow.
Developing a Routine
Some professionals have very specific routines they follow when they're getting ready for a day on the water. I like to wake up early so I am not rushed. I usually eat a healthy breakfast, stretch, and go through a mental checklist of how the day will go. I check the weather, wind and water level, and also make sure my OPTIMA BLUETOP Batteries are charged, and my boat is fueled.
Trusting Your Instincts
Someone once told me not to be scared of the unknown. You just have to get out on the water and figure out how to navigate the lake on your own. As you push yourself more, you'll grow more confidence in your abilities, and that's when you will win – not to mention have more fun as you improve.
Managing Life on the Road
What many people may not know is that professional anglers are often on the road the majority of the season. Don't overlook the little things like changing a flat tire on your truck or other small mechanical fixes. I usually carry lots of tools and a spare OPTIMA Digital 1200 Charger in my boat and my truck. Also, make yourself as comfortable as possible when on the road. Try to rent a convenient house where you can cook a healthy meal and relax when you're off the water. I typically am gone for two to three weeks at a time, so it's great when I have the opportunity to feel like I am at home.
Staying Motivated to Succeed
My dad was always my biggest mentor, and he didn't even bass fish at all. He caught all of five fish in his lifetime, but he always encouraged me to follow my dreams and supported me. Now my wife and kids are my support system and it's my family that keeps me going each time I am away. I want to do good for them. If I have to be away from those I cherish, I want to win for them. As the reigning Bassmaster Classic Champion, I am excited to start the 2017 season. It's my goal to win two in a row.
Follow Edwin this season at Facebook.com/EdwinEversFishing.