How To Get Your Vehicle Selected for the OPTIMA Ultimate Street Car Invitational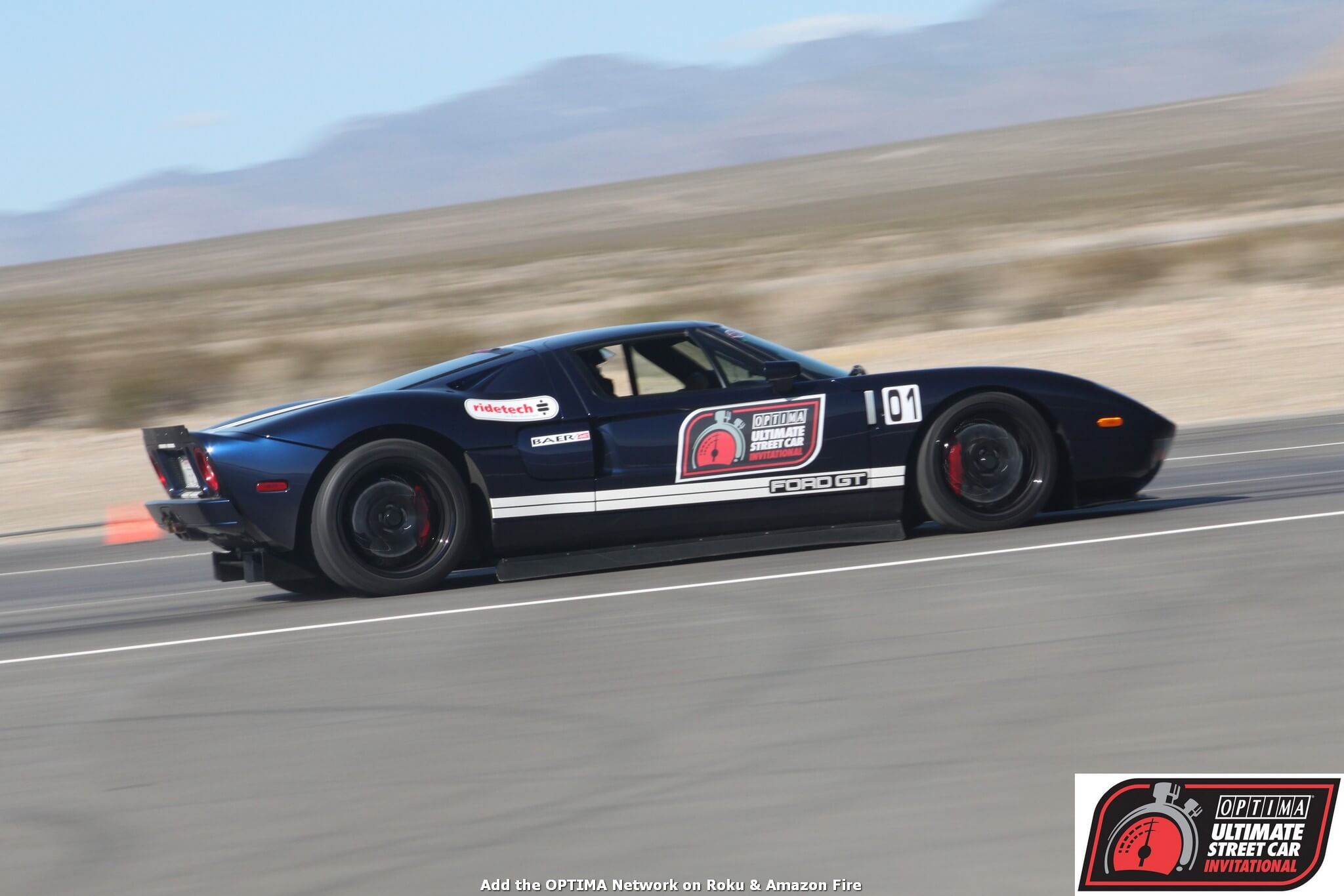 Ultimate Streetcar
Sponsor

OPTIMA Batteries

Location

Las Vegas, NV
Hundreds of people have applied for entry into the 2010 OPTIMA Ultimate Street Car Invitational and countless others have inquired at SEMA. The big question seems to be, what does it take to be considered for the OPTIMA Ultimate Street Car Invitational (OUSCI)?
You can read the complete rules at the DriveOPTIMA website, but the first requirement is a street legal production car (or truck) and it certainly doesn't hurt if it looks cool and goes fast. Rules also require that either the car owner or builder drive the car, preventing "ringers" or professional drivers from influencing the outcome of the event. All vehicles also need to have tires with a minimum treadwear rating of at least 200.
In the early days of the OUSCI, all but eight to ten slots in the field were already filled by the time everyone arrived at the SEMA Show. The remaining cars were selected from the thousands on display at the SEMA Show, which was really a needle in a haystack endeavor.

Since the SEMA Show came back online in 2021, the format for the OUSCI has changed significantly, with the majority of the competition taking place at the show. That has meant the field is basically full by the time the cars arrive in Las Vegas and we can no longer extend invitations to other vehicles on display at the SEMA Show...at least not in the year they were on display.

The DriveOPTIMA qualifying series is now the best way to get into the OUSCI and it runs a national schedule, which you can also find at the DriveOPTIMA website. You can also catch all the past TV coverage for free, anytime on the OPTIMA Network on Roku.