Is a Lightweight Battery right for you?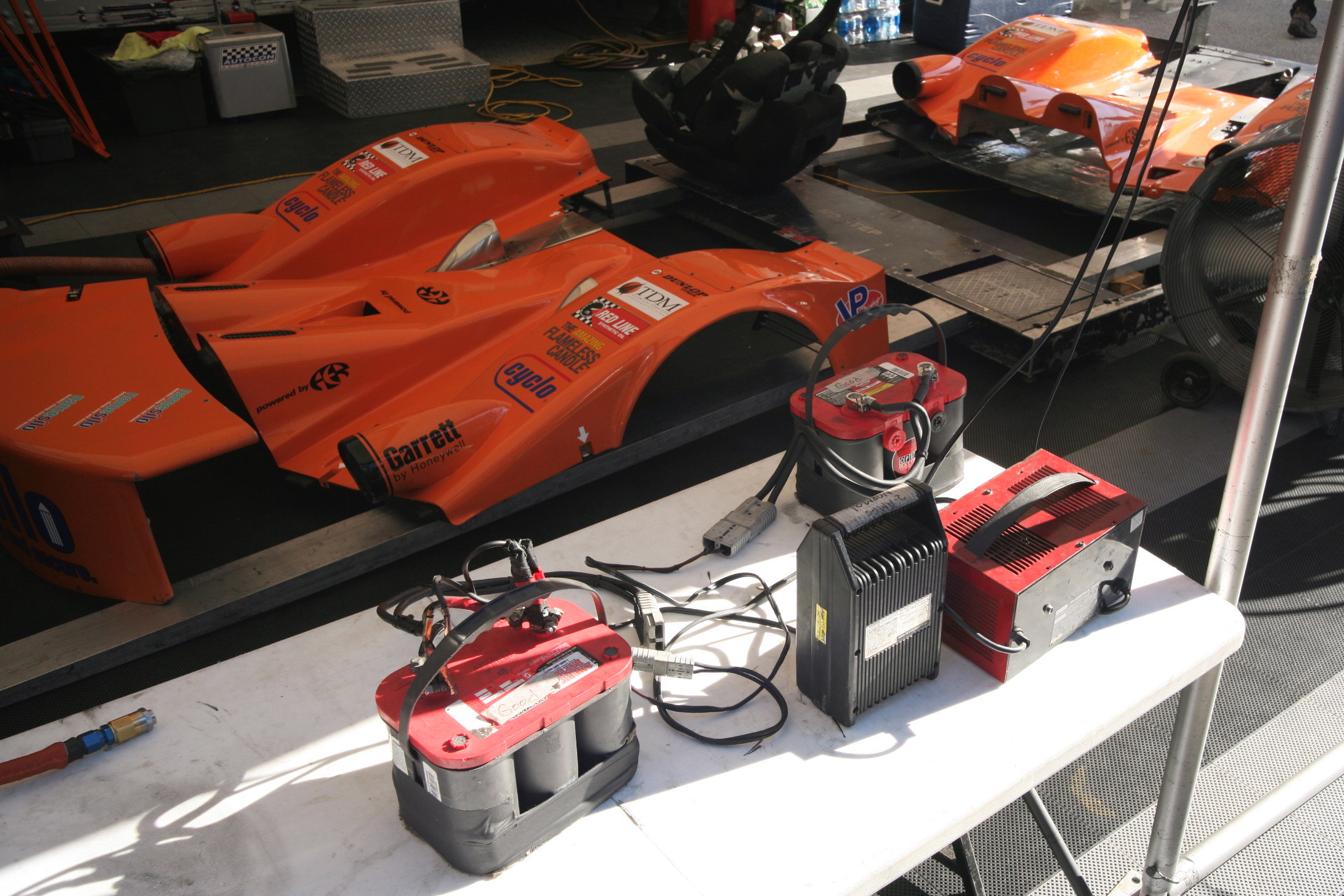 Tips & Support
Sponsor

OPTIMA Batteries

Location

Elkhart Lake, WI
When it comes to racing in the United States, few racing series can match the technology and expense involved in fielding competitive teams in the WeatherTech SportsCar Championship series. Tires and fuel alone can set a team back a quarter of a million dollars per year and engine programs can cost $500,000 or more!
For these cars, every last bit of weight makes a difference and carbon fiber, aluminum and other lightweight materials are used extensively, with very little consideration for the expense involved. Included in that list are lightweight (often lithium-based) racing batteries. These batteries will often weigh a fraction (10 pounds or less) of a normal car battery and cost $2,000 or more.
These batteries make sense for these high-dollar race teams, but do they make sense for the average consumer or weekend hobby racer? The answer to that question probably depends on how serious someone is about their racing.
Many enthusiasts like the idea of a lighter battery, but aren't crazy about a lithium pricetag. Some of them may turn to other lightweight alternatives, like smaller lead-acid powersports batteries made for lawnmowers or UTVs. While these batteries may have just enough cranking amps to start an engine, they are not intended or designed for these applications. Additionally, physically smaller batteries are more susceptible to damage from the high temperatures often found under the hood of a car. These batteries may last for a period of time in some applications, but they are not a good idea for long-term or daily reliability.
The questions most enthusiasts need to answer if they are looking to save weight with their batteries are fairly straightforward- What other options have they explored for saving weight? If they are relocating their battery to the trunk, have they considered the additional weight of running battery cables to the trunk? Is this a race-specific vehicle or a daily driver that is used occasionally for racing? Is this the only battery they plan on using in this car? Do they live in a hot climate that is particularly hard on regular batteries and even harder on smaller batteries?

Another important consideration consumers should make when looking at any batteries, regardless of the technology, is the business behind the brand name. We've been around long enough to watch the battery industry change in some pretty dramatic ways, with many brands coming and going during that span. The last thing anyone would want would be to invest a significant amount of money in any part and then not be able to find anyone at the brand, if they need technical assistance or warranty service.

We print our email address (info@optimabatteries.com) and our toll-free customer service number (1-888-8-OPTIMA) on every battery we sell, but that isn't the case for many other battery brands. That is because some battery brands being sold today are just that- batteries someone bought in bulk off the Internet and re-labeled to sell out of their house, UPS Store address or who knows where else. Our physical address is easy to find on Google Earth- 5757 N Green Bay Ave., Dept. X-33, Glendale, WI 53209, but we would strongly encourage you to find the contact information for any other battery brand you are considering, before you make a purchase.
In the end, enthusiasts need to be realistic about the choices they make. Running a larger battery may result in more weight, but it can also offer more reliability, whereas the opposite is often true of smaller batteries. For high-dollar race teams, lightweight lithium batteries are a no-brainer for their race-specific applications, especially when they can always have an OPTIMA battery on hand in the pits and garage area, to keep things running reliably.