Is a Pontiac G8 Faster Than a Redneck?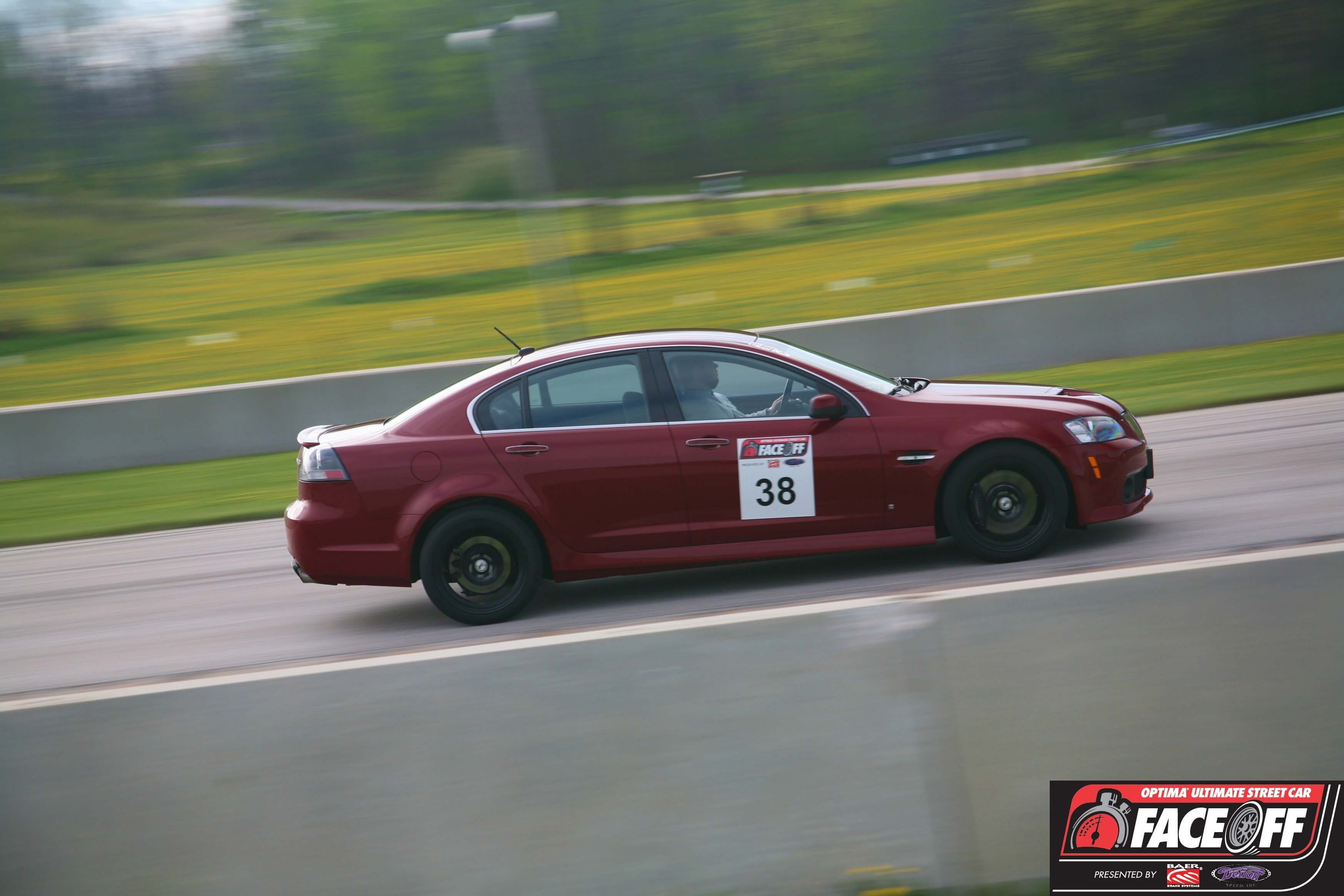 Ultimate Streetcar
Sponsor

OPTIMA Batteries

Location

Nationwide
By now, just about any gearhead with a pulse has at least heard of SPEED TV's RU Faster Than a Redneck and many have caught at least an episode or maybe a few clips on the Internet. Whether people love or hate the show, it does raise a captivating question- are you faster? However, it also presents a couple of issues.
The first problem is that the general premise posed makes the underlying assumption that those wondering if they are faster are not rednecks. Does that means that folks who consider themselves rednecks will never have a shot at the TV redneck crew or if they do, they have to conceal their true redneck identity to get on the show?
The second problem is that the concept of the show in the first season has been to pit rednecks in domestic vehicles against folks driving cars from Europe and Asia. We all know there's a country full of hotrodders and car enthusiasts who would all love to take a crack at the rednecks, but they also happen to drive domestic cars. Does that mean they will never get a shot at the rednecks, just because they happen to own a Ford, Chevy or Mopar? Doesn't the "North vs. South" rivalry make for good TV?
The third problem is that the first season of RU Faster Than a Redneck? was just eight episodes long. Even if they were able to run five cars per episode, that's only 40 cars in total and that barely allows them to scratch the surface of makes and models to square off against. Even if the show gets picked up for a second season, the sample size of contenders will still be incredibly small, compared to the whole world of automotive enthusiasts. What about the rest of us?
The fourth problem is the wheel to wheel format of RU Faster Than a Redneck? In an honest moment, just about everyone will admit the thought of racing head to head against someone else on a track that requires turning, behind the wheel of their pride and joy (and perhaps daily driver), can raise a few concerns. What if my car doesn't respond the way I need it to? What if the other guy's car doesn't respond the way he needs it to? What if one of both of us gets in over our head and somehow collects the other one along the way?
Those are all legitimate problems many gearheads have when they ask the question of whether or not they would be faster. Fortunately, we not only have answers to those questions, we have an opportunity to go along with them! It's called OPTIMA's Search for the Ultimate Street Car, presented by Advance Auto Parts. We don't care if you consider yourself a redneck or not and we don't care if you drive an import or a domestic. We're filming an event for broadcast on TV and offering you a chance to participate and the opportunity to compete, possibly against one or more of the redneck drivers from RU Faster Than a Redneck?
If you're worried about going wheel to wheel with another driver of questionable ability or vehicle of questionable mechanical soundness, we're here to tell you that's not a concern at our event. While OPTIMA's Search for the Ultimate Street Car series is a timed event, it is not a wheel to wheel racing format, so if you mess up, you have only your self to blame (and we do make every effort to minimize the chance that mistakes on the track lead to damage on anyone's vehicles).
So with that in mind, you're probably still wondering if a Pontiac G8 is faster than the rednecks from the TV show? Every car and driver is different, so can't give you a definitive answer, but we do have a base of knowledge from past events. Four of the rednecks from the TV show competed in one of our events back in 2010 and a guy by the name of Andy Quaas went up against them in a Pontiac G8. How did Andy fare?
Andy finished tied with redneck Bill Howell for 17th place overall, with Brian Finch, Kyle Tucker and Yancy Johns all finishing ahead of him in the overall standings. However, Quaas was faster than all of the rednecks in the Speed/Stop challenge, which is essentially a 1/8th-mile drag race into a 40-foot box. The Poncho's modern ABS system proved too much for everyone that day, as Andy actually won that event. All but Bill Howell were faster than Andy on the road course and all of the rednecks had Andy covered on the autocross as well.