Is Atlanta Dragway Being Torn Down?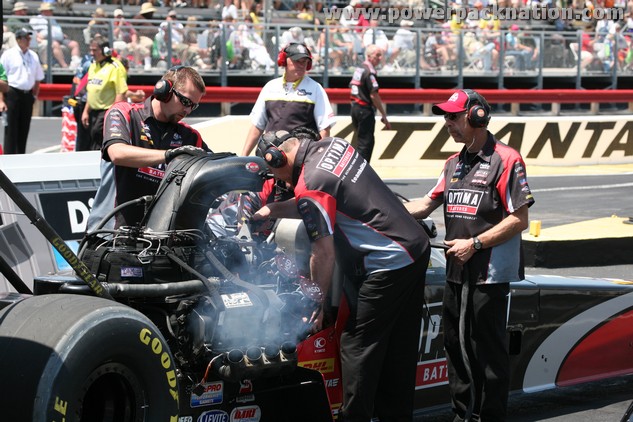 Events
Sponsor

OPTIMA Batteries

Location

Commerce, GA
We often think of racetracks as having been around since shortly after the automobile was invented. While that may have been true for some, that wasn't the case for Atlanta Dragway in Commerce, Georgia. Atlanta Dragway wasn't even built until 1975 and even then, it was originally intended to be an airport. However, when it was sold to Norman Pearah in 1980, he was able to get the track sanctioned for NHRA racing, but only opened it twice a year for major events.

By 1987 Atlanta Dragway was again sold, but this time to a group of Pro Stock racers, who made some major renovations and upgrades, before selling the track to the NHRA in 1993. The NHRA continued running races there and improving and upgrading the facilities, including a second re-paving of the racing surface, until they made an announcement that the 2021 Southern Nationals would be the final event ran there and the track would be sold.

So why was the track sold and the facilities torn down? We won't speculate, but we will confirm that the announced battery factory to be built on the site of the former dragstrip is not associated with OPTIMA Batteries in any way. The NHRA also indicated the proceeds from the sale of the Atlanta Dragway property would be reinvested in their other tracks in Indianapolis, Indiana, Gainesville, Florida and Pomona, California, so that's good news. Others are also working on building new dragstrips, so that's also encouraging. Check out some of the photos below from the 2012 Southern Nationals, when the OPTIMA Batteries-sponsored Kalitta Motorsports teams competed at this now defunct facility and see even more drag racing photos here.