Is the C5 Corvette the Best Car to Qualify for the OUSCI?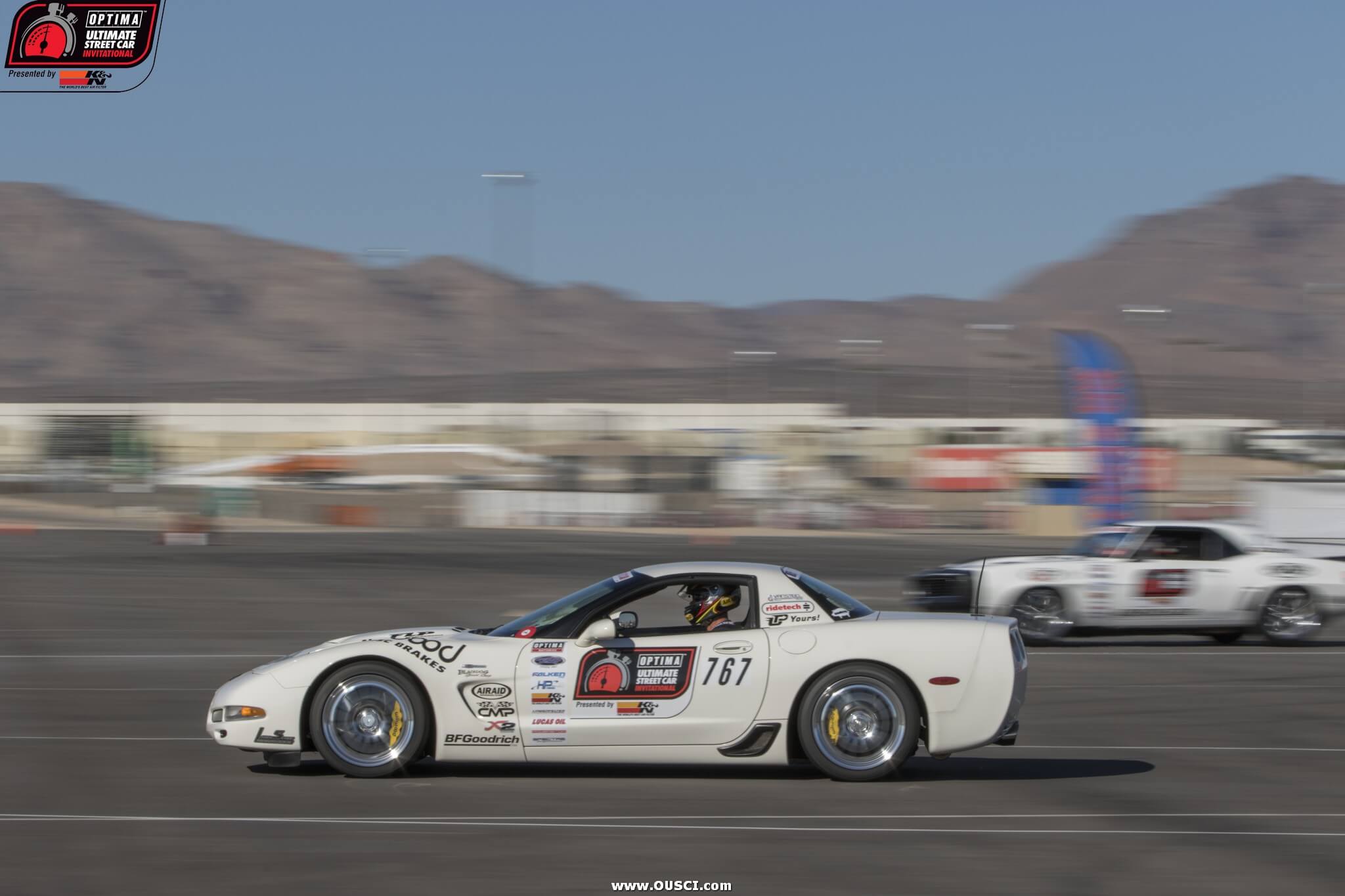 Ultimate Streetcar
Sponsor

OPTIMA Batteries

Location

Las Vegas, NV
The 2017 season of OPTIMA's Search for the Ultimate Street Car is fast-approaching and more than a few competitors are actively working on selecting, building or modifying new entries for next season as you read this blog. The question is often asked of what the best vehicle might for someone to enter, if they'd like to earn an invitation to the OPTIMA Ultimate Street Car Invitational (OUSCI), presented by K&N Filters? We've already covered off on some of the popular choices of folks who are trying to win the OUSCI, but for many, just making it to Las Vegas is a victory in itself.

Displaying your vehicle at the SEMA Show and having it covered by Hot Rod, Chevy High Performance and other media outlets, not to mention TV coverage, is music to sponsors' ears. However, there are some cases where a car that might be more competitive in the OUSCI might not be well-suited for making it there, but how can one be true and not the other?

Part of it can be blamed on Danny Popp. He has won the OUSCI four times, including the last three times in his C5 Corvette. Popp's success in that car and in the C6 he built for Todd Rumpke, has led a lot of folks to believe the Corvette is the hot ticket for everything from making it to the OUSCI to winning it all, but is that really the case? A total of 22 Corvettes made the 2016 OUSCI field and nine of those cars were C5s, so it might seem that way. Popp's dominance may have also scared away more than a few folks from running in the GTL class because they may have felt like they just wouldn't be competitive.

The GTL class was the smallest class in the 2016 Search for the Ultimate Street Car series, with just 62 entries posting points at ten different qualifying events. That could begin to paint a picture of a class with fewer entries and with the alpha male, Danny Popp, already having his invite locked up, more opportunities should exist for other C5 owners, right? The fact of the matter is, only two C5 Corvettes won their way into the OUSCI field at 2016 qualifying events- Karl Dunn's Corvette at NCM Motorsports Park and Chris Jacobs' Vette at Road America.

While that may be the case, others may be quick to point out that entries to the OUSCI can also be earned based on season-long points and that is true. However, Scot Spiewak's '03 Vette was the only other C5 in the GTL class to earn an invitation based on season-long points. Spiewak also proved a series rookie can earn their way in, if they're in a well-built, well-driven car. At the same time, Duke Langley, who finished in the top-20 overall at the 2014 OUSCI and is one of the faster drivers in the series, ran in two different events in two different C5s and failed to punch his ticket at either event.

Fine, maybe running a C5 in the GTL class isn't the most sure-fire way into the OUSCI, but one of the great features of these cars is that they can just as easily weigh in at 3,200 pounds as they can at 3,199 pounds. Those whose late-model Corvettes weigh in at 3,200 pounds or more run in the GTS class. The GTS class saw 72 competitors post points in the 2016 season, but once again, only three C5 Corvettes won their way to the OUSCI at qualifying events- Brian Hobaugh's ZO6 at Thunderhill, Paul Curley's '03 ZO6 at NCM Motorsports Park and Rick Hoback's '99 Vette at Charlotte Motor Speedway. In terms of season-long points, Randy Johnson's C5 was the only one that accumulated enough points to make the cut.

So that's seven C5s in two different classes that someone may have to contend against for an OUSCI invite in 2017. The math still works, right? There are only seven qualifying events in 2017, but maybe one or two of those competitors won't run for an OUSCI invite next year and maybe you're confident your C5 would perform better than one or two others. That's an awfully big gamble to take, especially if all of these competitors look to return in 2017 and improve on cars that have already proven themselves to be very competitive.

To make it even more daunting, others have hinted that they may be moving to the C5 platform for 2017, including GTV class champion, Jake Rozelle and OUSCI runner-up, Ken Thwaits. The C5 competition alone looks incredibly tough for 2017 and we haven't even touched on the other competitors in GTL and GTS. Karl Dunn's Corvette was the highest-finishing C5 in the GTL regular season and he finished behind Rich Willhoff's C6, Mike DuSold's Camaro and Ken Thwaits' Evo (which he could run again next year, in addition to fielding a C5 at select events). Add in Robert DeuPree's C6 and Ryan Johnson's 2006 Lotus and anyone looking to make a big splash in the GTL class will probably need to bring their A-game right out of the box.

Then I'll just add weight and run in GTS

Given how tough the competition looks in the GTL class, running in GTS may seem like a more viable path to the OUSCI, but it has it's own challenges. As we saw in the GTL class, a C5 didn't win the GTS class either. Steve Kepler's Nissan GT-R won it and did so in such convincing fashion, he was the only class champion to wrap up the title before the final event of the season. If the prospect of going head-to-head with all-wheel drive Japanese supercars doesn't deter you, consider that you'll also have to fend off challenges from Dodge Vipers and a wide array of Porsches.

Carrie Willhoff fought her way through the GTS class and into the OUSCI based on points in her 2015 Corvette, but she's eyeing a move to the GTV class for 2017. The GTV class may still have nearly twice as many entries as GTL or GTS, but a fast driver in a well-built car could be more competitive in that class at events. If Jake Rozelle moves to a late-model Corvette, that could create a huge void in GTV, but we'll take a closer look at that group and the cars that run in it, in a future blog.

How many cars will get in on season-long points?

In 2016, 15 cars received invitations to the 2016 OUSCI, based on their season-long point totals. Those vehicles were the top non-qualifier in each of four classes, followed by the next 11 competitors regardless of class. The end result was 11 vehicles from each class earning their way in on points in 2016, as well as 11 cars earning their way in on points, regardless of what class they ran in. While those 11 cars represented cars from each class, the GTS & GTL classes took the lion's share (seven) of those 11 invitations.

The 2017 season will bring an additional class to the series- GTC for compact cars. How will the addition of a fifth class impact invitations? It is expected that five more total entries will be awarded in 2017, but there is still a desire to have balance in the entries, similar to what was done in prior years. With seven cars from each class earning an invitation at each event, it is expected the top-three non-qualifiers from each class at the end of the season will also earn invitations, followed by the next ten competitors, regardless of class.

That will allow each class to send ten vehicles to the OUSCI based on points at events or over the course of the season, as well as ten more vehicles to earn their way based on season-long points, regardless of class. If the GTL and the GTS classes remain significantly smaller than GT and GTV, that could make the odds of making the OUSCI favor running in those classes. However, with GTC being a new class for 2017, it could see even smaller fields, making it an even better opportunity.

While we've acknowledged the C5 can be very fast out of the box and built to perform well in every segment, there are a lot of talented drivers in well-built C5s competing in the series already and even more coming online for 2017. If the C5 is your weapon of choice, be prepared for a battle in 2017. Would that possibly make a C6 Corvette a better choice for earning an invitation to the 2017 OUSCI? We'll look at that possibility in another blog. If you'd like to look back on this season or any other and see how it turned out, add the OPTIMA Network on Roku for free and watch all the past episodes anytime you'd like.