Is the First Generation Camaro the Ultimate Street Car?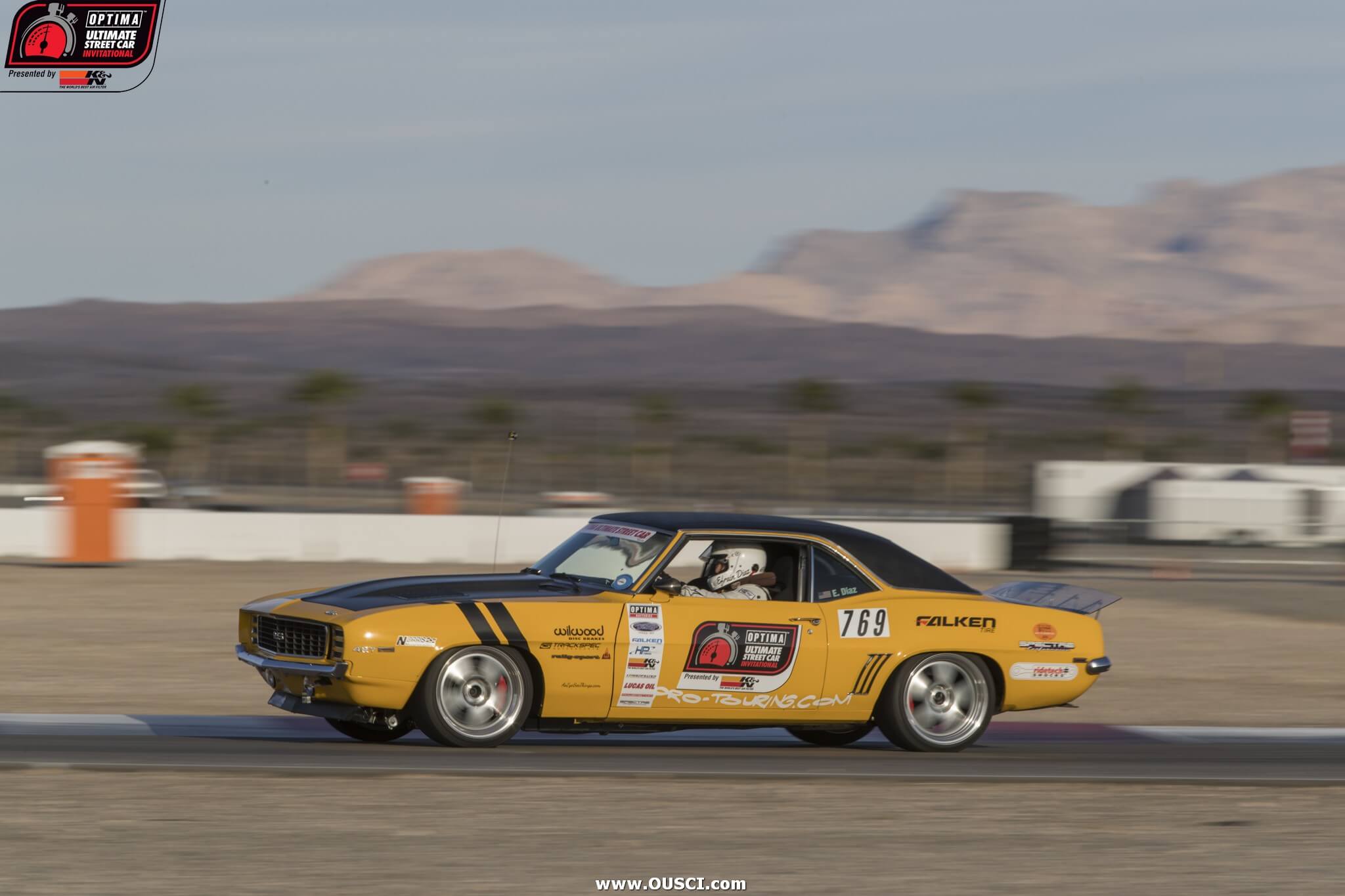 Ultimate Streetcar
Sponsor

OPTIMA Batteries

Location

Las Vegas, NV
First Generation Camaros have won the OPTIMA Ultimate Street Car Invitational five times (Steven Rupp in 2008, Mark Stielow in 2010 & 2012 and Mike DuSold in 2018 & 2019). Mike's '67 Camaro finished eighth in 2015 and fourth in 2016. DuSold also logged the highest point total of the 2016 qualifying season with 494 points. Jake Rozelle's '69 Camaro moved up from 22nd in the 2015 OUSCI to tenth in 2016 and captured the regular season GTV title (DuSold's Camaro narrowly lost the GTL title to Rich Willhoff's Corvette that year). Larry Woo's '68 Camaro also wasn't far outside of the top-10 in the 2016 OUSCI and was one of five first gen Camaros to finish in the top-10 in GTV points. Does that make them ideal candidates for a build capable of winning the OUSCI?

Aftermarket support of these vehicles is extensive and the path to a fast set-up is a well-traveled road that is familiar to a lot of folks, starting with Detroit Speed & Engineering. However, unless these early Camaros are equipped with anti-lock brakes and traction control (and an increasing number are), they may be at somewhat of a disadvantage on the Peak Performance Challenge and to a lesser degree, the QA1 Autocross. However, shortcomings there can be overcome to some degree in the Lingenfelter Design & Engineering Challenge.

DuSold's Camaro tied Ken Thwaits' 2006 Mitsubishi Evo for the win in the 2016 Lingenfelter Design & Engineering Challenge, with seven of the top-11 finishers in D&E rolling off the production line before 1990. That's not a one-year trend either, as 16 of the top-20 in D&E at the 2015 OUSCI were also pre-1990 cars. On the Falken Tire Road Course Time Trial, DuSold and others have proven age is just a number that isn't nearly as important as the numbers that measure power and weight in a great-handling car. However, if Camaros or domestic cars aren't your cup of tea, perhaps you'd be more open to a Nissan GT-R?