Is This The World's Fastest Street Legal Car?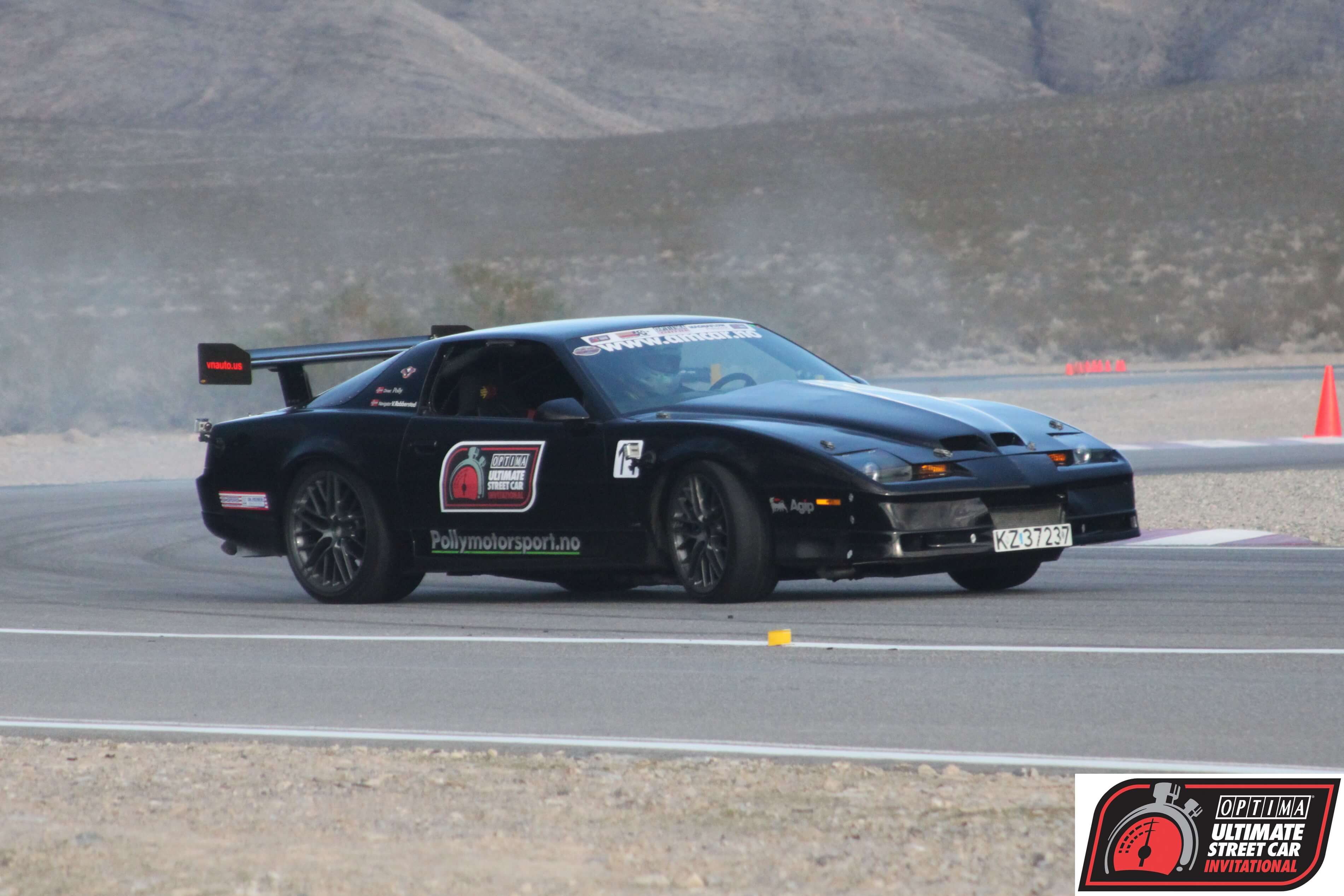 Cars
Sponsor

OPTIMA Batteries

Location

Pahrump, NV
Last weekend, we heard a Corvette was rolling across the auction block at Barrett-Jackson Scottsdale, that was reported to be the World's Fastest Street Legal Car, as certified by both the NHRA and IHRA. The numbers associated with this claim, 6.75 seconds in the quarter mile at 209 mph in street trim, seemed somewhat slow for a "world's fastest" designation. We recall Larry Larson's Nova posting a 209 mph trap speed at Hot Rod magazine's drag week, although a 6.75-second elapsed time would still seem to qualify as "quickest" over Larson by two tenths of a second.
While it might seem like those two cars could share the title of "World's Fastest," 2010 OUSCI competitor, Polly Blytt has driven his OPTIMA-equipped 1986 Pontiac Trans Am to a recorded top speed of 253 mph. That pretty much knocks those other two cars out of the conversation entirely or at least relegates them to debating who is quicker...or does it?
We don't know if it was coincidence or not, but a WWII spoof video surfaced a few days after the Barrett-Jackson auction wrapped up, which appeared to have been created by someone in the Andy Frost camp. The video suggested Frost's run last fall of 6.40 at 229 mph had moved the Brit past both Larry Larson and the Vette, into the position of "fastest," even though Blytt's car had gone more than 20 mph faster.
We then realized the tunnel vision that may be present in the world of drag racing. In that world, anything beyond the first quarter mile may not matter much. How else could one explain the fact that Blytt's Trans Am is so much faster (and probably much better on a twisty road or in the rain) than any of those cars?
The truth is, none of those cars can probably lay claim to the title of "World's Fastest Street-Legal Car." Bugatti's Veyron 16.4 Super Sport apparently went as fast as 267.8 mph, although John Hennessey still lays claim to having "the fastest hypercar available to the public," even though his Venom GT only ran 265.7 mph- more than 2 mph slower than the Bugatti. Hennessey's logic is that Bugatti's factory speed limitation of 258 mph means his Venom GT is faster, because he'll sell anyone his package to drive on public roads. We haven't even touched on whether or not the "correct" sanctioning bodies have verified any of these speeds. Do you think any of these cars could be considered the world's fastest street legal car or is there yet another contender out there?
See more fast cars
here
.