Jason Blanton Embraces Solar Power for Battery Charging Needs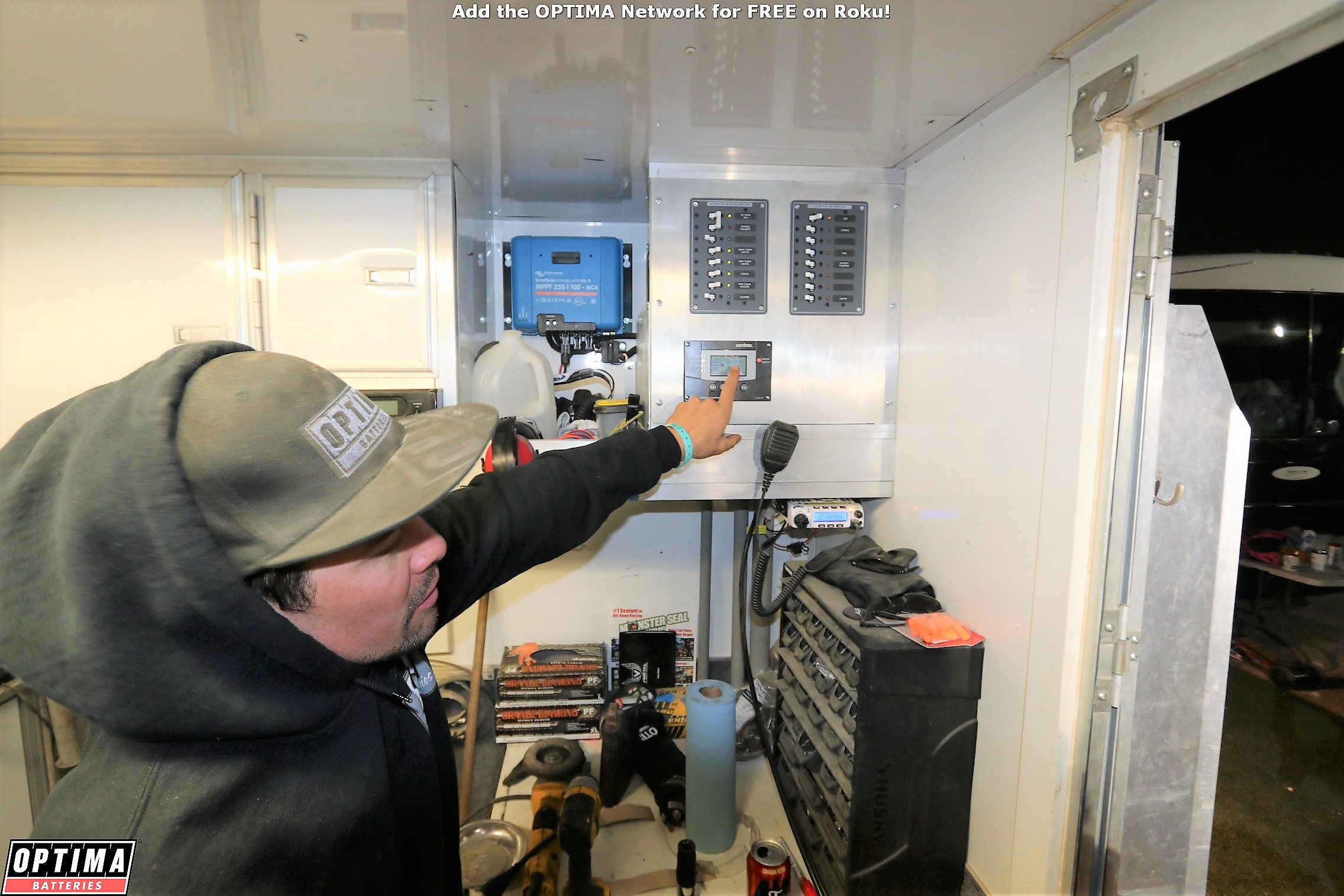 Tips & Support
Sponsor

OPTIMA Batteries

Location

Johnson Valley, CA
OPTIMA Batteries PowerPro Ambassador and Ultra4 Racer Jason Blanton partnered with Sunflare to build a trailer rig to test out the best ways to power the rig without using a generator. The goal of this partnership was to improve the energy source needed to power the Blanton Racing crew's equipment, tools, and vehicles for their races. In a sport where you need to be nimble and able to adjust on the fly, teams must be one step ahead of any potential obstacle, which makes a reliable back-up power source a necessity. Blanton, a longtime supporter of OPTIMA Batteries, shared his excitement about combining solar power with OPTIMA products: "I am looking forward to showing how OPTIMA Batteries can not only power our toys, but also my entire support system."
Traditionally at racing events, drivers and their crews are often at very remote locations for two to three weeks and require power for items, including lights, heaters, A/C, tools, and radios. Generators will typically run all day in order to keep those electronics powered. This partnership with Sunflare allowed the crew to be truly "off the grid," using less fuel and putting out fewer emissions. The race trailer boasts six solar panels on the top that can produce 1500 watts of power. Along with the solar panels, there is a dedicated space for the nine OPTIMA BLUETOP D31M batteries to store the energy provided by the solar panel system. The team's race trailer was able to go about a week and a half without even touching the generator. "I feel very strongly that solar energy is the future, and not too many people would think about solar power when it comes to racing," said Blanton.
To showcase his team's commitment to solar power, Blanton plans to have all battery charging done via solar and shore power for the generator without switching anything—it's all automatic for the setup. Jason even has an app downloaded to his smart phone so he can keep track of how much power he is getting day to day. This video shows Jason walking through his race trailer while talking about the successful but complex set-up process and how it works to supply power to the entire race rig. This is truly the future setup of getting the power you need in remote locations. Bonus: You don't want to miss some of the beginning and end footage of Jason driving his Ultra4 out in the desert!
You can continue to follow Jason on his social media handles on Facebook and Instagram to see more on his future use of solar panels in his race trailer along with his upcoming races for the 2020 year.