Kalitta Motorsports Shop Tour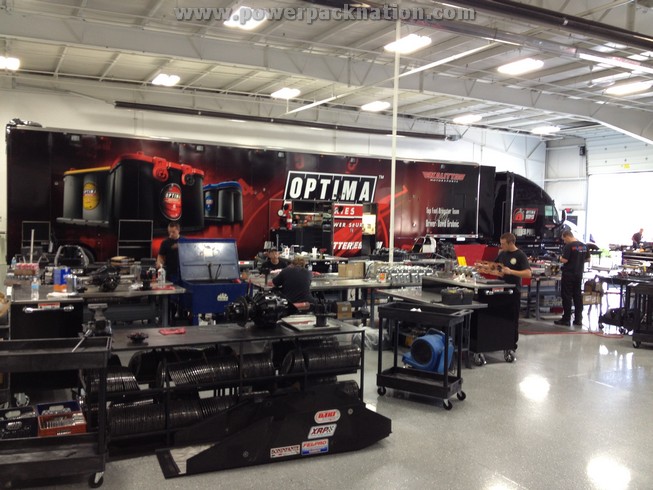 Cars
Sponsor

OPTIMA Batteries

Location

Ypsilanti, MI
One of the perks of being a sponsor of the Kalitta Motorsports NHRA drag racing program, is that we get to take a look behind the scenes and see some of what goes on in a top-tier drag racing operation. Jeff Arend had just won the Funny Car race at Route 66 Raceway over the weekend, but less than 24 hours later, three of the four teams were already back in the shop, preparing for the next weekend's race.
The NHRA season stretches from coast to coast, from Pomona to Englishtown, so picking a location for a shop isn't as easy as NASCAR, where the majority of the races are still held in the Eastern time zone. Kalitta's location near Ypsilanti, Michigan makes for relatively-short trips to Norwalk, Indy and Chicago, while trips out West are still a bit of a haul.
The shop itself is located in a quiet (except when the dynos are running) industrial/office park, but the building itself is quite large. The four teams are divided into two shops, with the Top Fuel cars on one side, the Funny Cars on the other side and the shop that services wheels and tires for Kalitta Air dividing the two shops (per FAA regulations, there is no indoor access through the center shop).
We are very thankful to Rachel, Todd and everyone at Kalitta Motorsports for allowing us to interrupt their day to take a tour of their impressive facility. You can see the photos from our tour below and see even more drag racing content here!