Kyle Tucker is in the 2011 OPTIMA Ultimate Street Car Invitational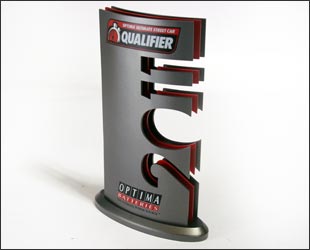 Ultimate Streetcar
Sponsor

OPTIMA Batteries

Location

Nashville, TN
The Run to Music City was held last weekend in Nashville and among the field of competitors vying for a coveted spot in the 2011 OPTIMA Ultimate Street Car Invitational, a familiar face emerged. Kyle Tucker of Detroit Speed, Inc. came out on top in his 1970 Chevrolet Camaro, earning the hardware and punching his ticket in the third qualifying event of the year.
Those of you who missed out on the Run to Music City still have more chances to qualify for the 2011 OPTIMA Ultimate Street Car Invitational, but it doesn't get easier. There are still qualifying events remaining, but we anticipate the intensity and competition to increase as the 2011 OUSCI field fills up. The winners of these upcoming events will all earn spots in the 2011 OUSCI field-
Motor State Challenge: June 17-19, 2011
Heidt's Performance Car Challenge: July 15-17, 2011
Holley LSFest II: September 9-11, 2011
Run Through the Hills: September 23-25, 2011
We wish all the competitors good luck and look forward to seeing them at SEMA and the 2011 OUSCI at the end of the year! Watch all the past OUSCI TV shows for free on the OPTIMA Network on Roku!