Larry Larson Runs Five Seconds in a Street-Legal Truck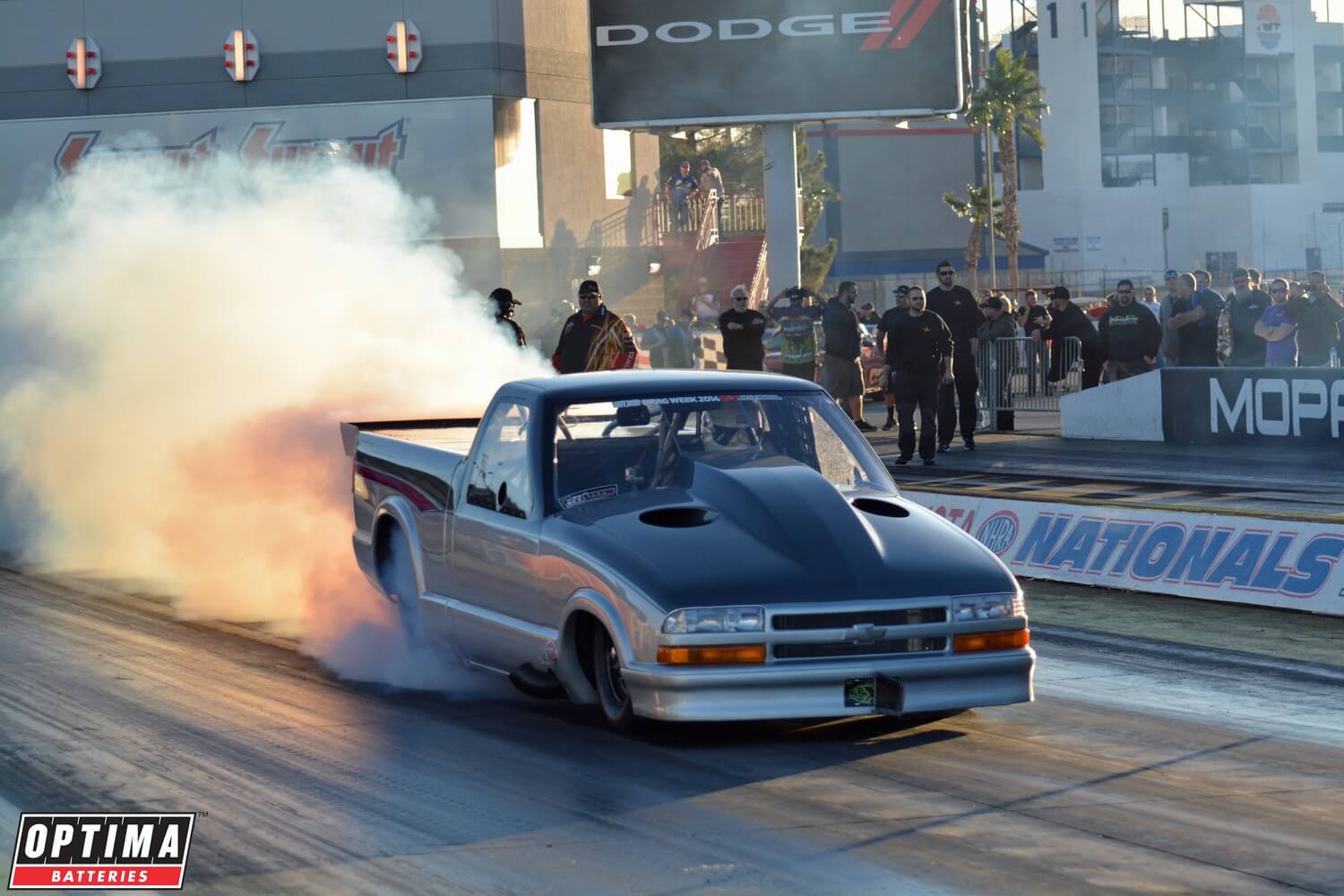 Trucks
Sponsor

OPTIMA Batteries

Location

Las Vegas, NV
Hot Rod magazine continues to refer to their annual drag racing road trip at "Drag Week," although Larry Larson's dominance in the event (five wins) might suggest it be re-named the "Larry Larson Invitational." Larson passed on the event entirely in 2013, opening the door for someone else to take home the unlimited title, but he returned in 2014 with an all-new Chevrolet S10.
Unfortunately, the truck had literally just come out of the shop prior to the event, so the opportunity to make shake down runs and really dial it in for the week-long adventure simply didn't exist in 2014. Larson still made a sub-seven second pass on his first run, but he wasn't able to run consistently fast enough all week long, to take home a sixth title, although it was deep in the sixes by the end of the week.
With the artificial constraints of Hot Rod's Drag Week format behind him, Larson set out to really get the truck running where he thought it was capable and targeted the Street Car Supernationals in Las Vegas, as his next opportunity to knock down the five-second barrier. Qualifying yielded a best run of 6.043 seconds, so Larson's OPTIMA-powered pickup was knocking on the door.
When the first round of eliminations went down, Larsen finally ran the number- 5.950 seconds at 244.43 mph in his OPTIMA-powered pickup. With that barrier broken, his sights are now set on eclipsing 250 mph in the quarter mile. Congratulations to Larry and his entire crew on their incredible accomplishment and we look forward to seeing them hit their next goal! See more dragracing content here.