Last Chance to Qualify for the 2013 OUSCI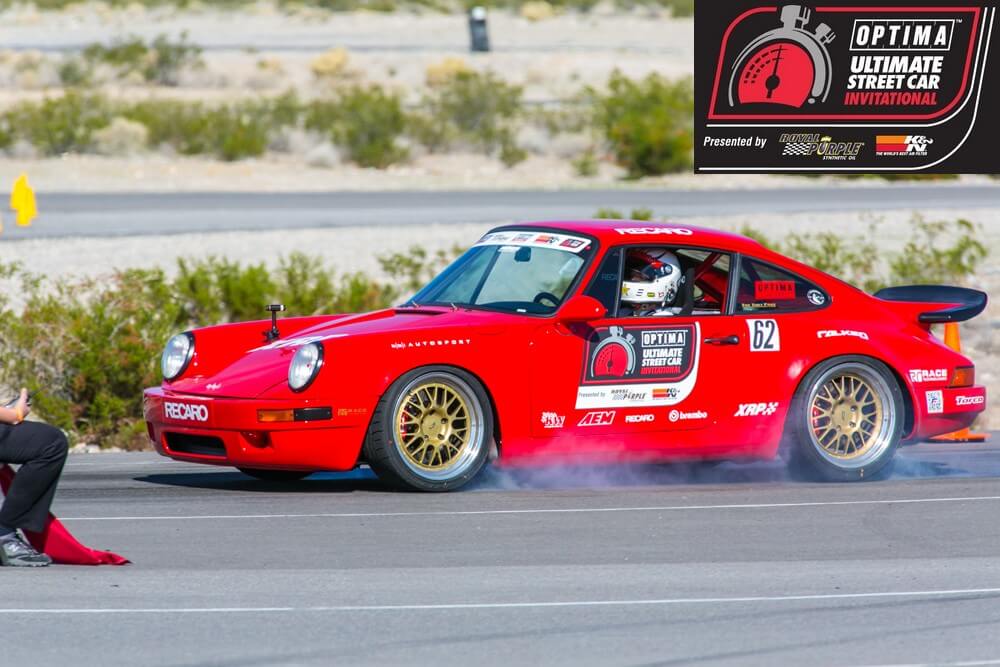 Ultimate Streetcar
Sponsor

OPTIMA Batteries

Location

Fort Worth, TX
This weekend's 21st Annual Goodguys Lone Star Nationals is the final qualifying event for the 2013 OPTIMA Ultimate Street Car Invitational (OUSCI), presented by Royal Purple and K&N Filters. It has been a long journey since late-February, when the first qualifying event, the Run To The Coast, was held out in Irvine, California. These nine qualifying events were held in nine different states and have literally gone from coast to coast, covering everything from autocrosses to open road races.
At this point, if someone wanted to get in the OUSCI and they haven't managed to get their car in front of one of our Event Directors, they have only themselves to blame. While the Lone Star Nats is only open to domestic cars, six of the nine qualifying events were wide open to any make or model of vehicle (seven if you consider that Holley's LS Fest will allow any LS-powered vehicle in).
If someone wants to suggest there is a bias against any make or model, they'll have a hard time proving it based on the cars already invited. Invitations handed out so far represent one of the most-diverse fields ever in OUSCI history, with 11 different makes covering a span of more than 50 years. While there are countless events and decades of magazine comparison articles written that pit one model against another, the OUSCI is unlike any other competition.
Where else might you find an original owner Shelby Cobra running against a Bentley Continental Speed GT or a 1,500-horsepower Lamborghini Gallardo competing against a heavily-modified 1933 Ford Coupe? There are no classes based on engine size, drivetrain, vehicle weight or level of preparation and no excuses offered or accepted for the Ultimate Street Car title. Show up with what you believe is the best all around street-legal vehicle and prove it.
Another round of invitations will be handed out following the Lone Star event and then the field will be rounded out by ten competitor selected from the floor of the SEMA Show in Las Vegas. Folks can and will attempt to persuade anyone with a perceived affiliation with OPTIMA or the OUSCI to get their car or truck considered for the 2013 OUSCI, but most simply will not make the cut. Those who still want in are better off directing their energy toward getting their vehicle to the autocross course at the Goodguys show in Fort Worth this weekend and finding Jimi Day for an OUSCI Qualifier decal for their car or truck.
If that doesn't work, they can hope their vehicle will stand out among the thousands of incredible rides at the 2013 SEMA Show, but SEMA is not typically the kind of show you decide to attend a few weeks prior. If a vehicle isn't well on it's way to SEMA already, it's best to start planning for 2014. If that's the case, a good place to start is by watching past TV coverage of the OUSCI on the OPTIMA Network on Roku (a free download). That will give you an idea of what our Event Directors are looking for in a car or truck and what you're up against in terms of competition.