Lucas Murphy - Endurance Rock Racer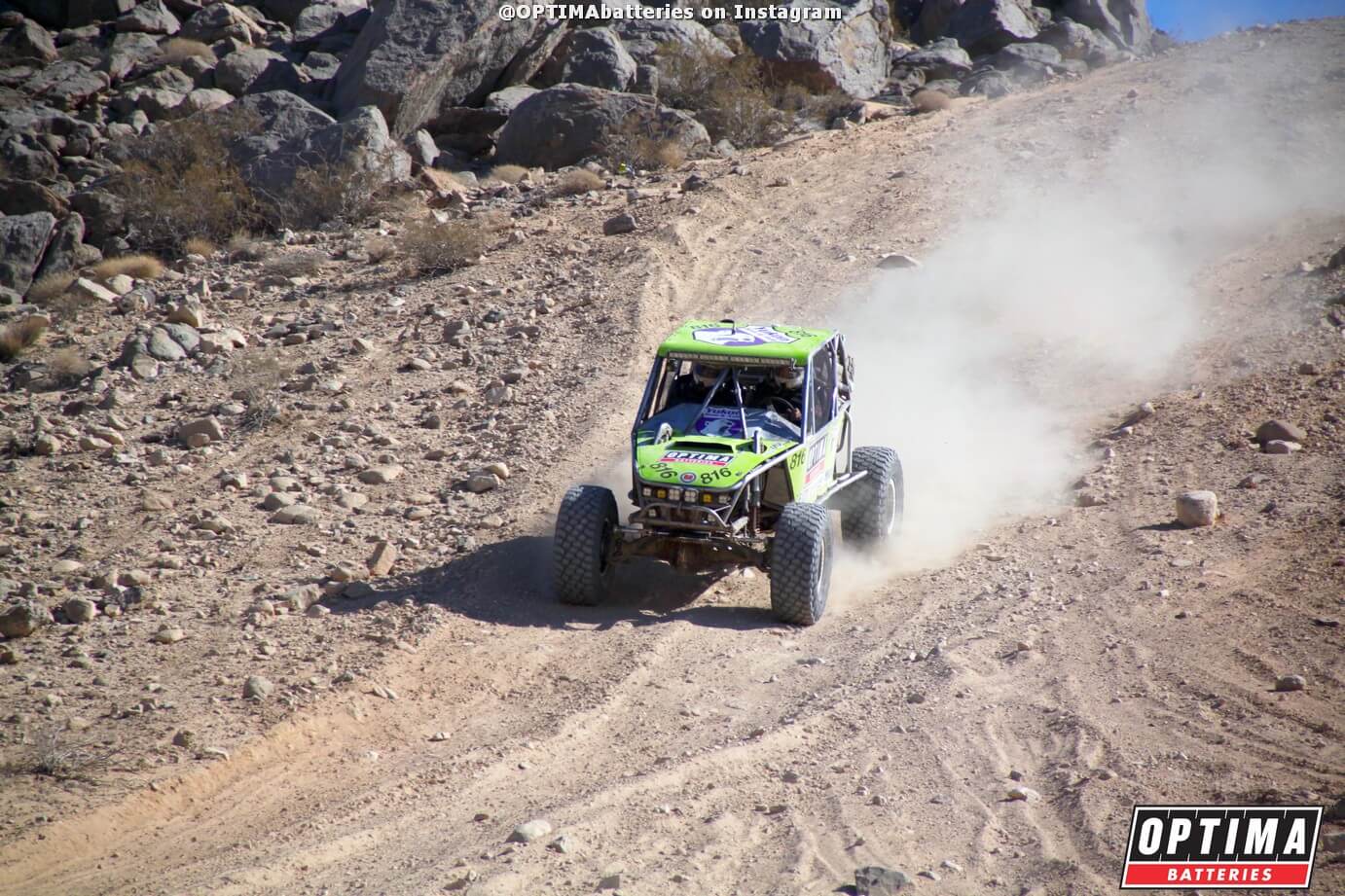 Trucks
Sponsor

OPTIMA Batteries

Location

North Easton, MA
If you've never heard of an Ultra4 or endurance rock racing, you're not alone. It is a relatively-new form of motorsports competition, but a very exciting one! Endurance rock racing combines elements from both rock-crawling and off-road racing into one action-packed event. One of the names on the rise in this sport is Lucas Murphy of Murphy's Law Motorsports. Lucas recently won the Southern Missouri Off-Road Ranch Qualifier race on a course that featured mud bogs, inclines steep enough to need winches and fast sections, where speeds approached 75 mph. Even in the relatively-new sport, Murphy's rig is a little bit wider and a little bit taller than many of his competitors. Like the OPTIMA batteries that power his rig, Lucas' unique design ended up resulting in the right combination to get the job done.
Lucas' competition rig runs two OPTIMA YELLOWTOP batteries, but he tries to only use one during a race. If the alternator fails, Lucas likes the option of running one battery down, while holding the other in reserve, if needed.
At one point during the SMORR Qualifier, Lucas was running in the top-5 and came up on a truck that decided to winch up a particularly steep section of the course. With traffic piling up behind him, Lucas could have opted to attempt to make the climb on a tougher route or wait for the other driver to winch up his preferred route. Lucas went with a third option and pulled up alongside of the other racer and put his OPTIMA YELLOWTOP and Warn winch to the task of out-winching the competition. Congratulations on the win!