Mark Stielow's Big Week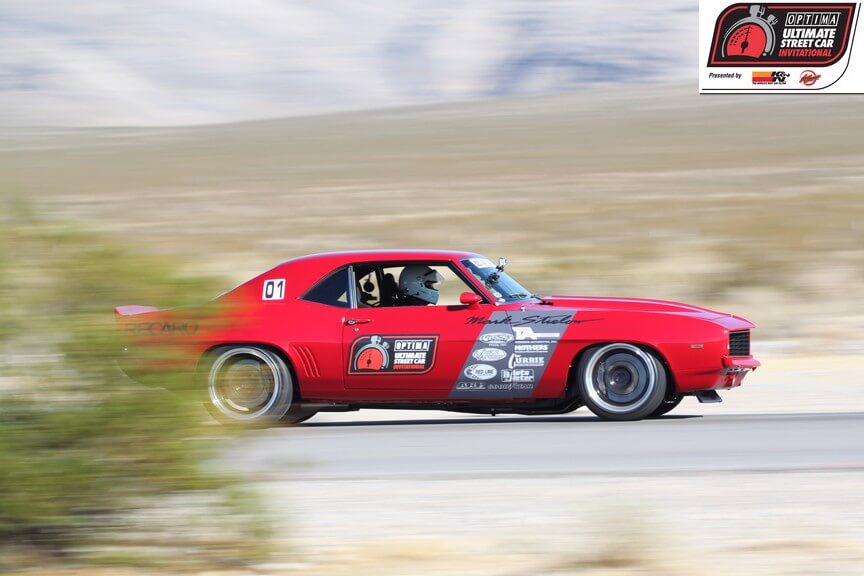 Cars
Sponsor

OPTIMA Batteries

Location

Las Vegas, NV
Those of you who follow us on Twitter heard the news about Mark Stielow winning the Gran Turismo award for best in show at SEMA 2010, but we didn't get a chance to mention it here or on Facebook yet. Winning the OPTIMA Ultimate Street Car crown wasn't exactly icing on the cake, but winning the Gran Turismo award certainly made the week all the more sweeter for Mark.
This means Mark's '69 F-body will end up in a future edition of Gran Turismo for everyone to drive. While the competition was tough, we're told the deciding factor in favor of Stielow was the fact that he planned to take the car to the world-famous Nürburgring in Germany.
Lots of folks would like to do that with their cars, but Mark not only has the resources to do that, he's been there before through his work with General Motors. In fact, unlike many of the cars that barely made it together in time for SEMA, Stielow's Camaro is probably ready to run today, just as it was the day he drove it into the show in Las Vegas.
Congratulations Mark on being selected and thank you for making OPTIMA your battery of choice! You can buy the same OPTIMA battery for your car that Mark uses in his Camaros. Order factory-direct today.