Monster Power For the Monster Hooks Crew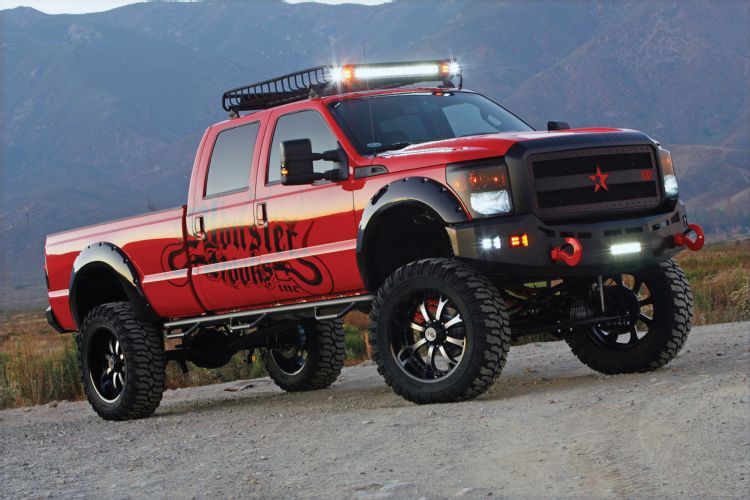 Trucks
Sponsor

OPTIMA Batteries

Location

Las Vegas, NV
The formula for starting up a business in the automotive aftermarket can sometimes be very straightforward- Come up with a product that people like and need, then find a way to catch their attention. For Marco Najarro, that product was over-sized tow hooks for full-sized trucks. The attention-grabber was this incredible 2011 Ford F-250.
We spotted this truck right away at the 2011 SEMA Show and the photo we took has been very popular with our Facebook fans ever since. Marco's rig also caught the attention of several magazines and found it's way onto the cover of 8-LUG HD TRUCK, as well as appearances in Performance Business magazine and a full feature in the March 2012 issue of Truckin' magazine. If this attention is any indication of future success, we'd say Marco had better have some good sunglasses, because the future of Monster Hooks looks pretty bright!

See more incredible trucks from the SEMA Show here.