Next Gen World's Fastest Mercedes: Powered by OPTIMA®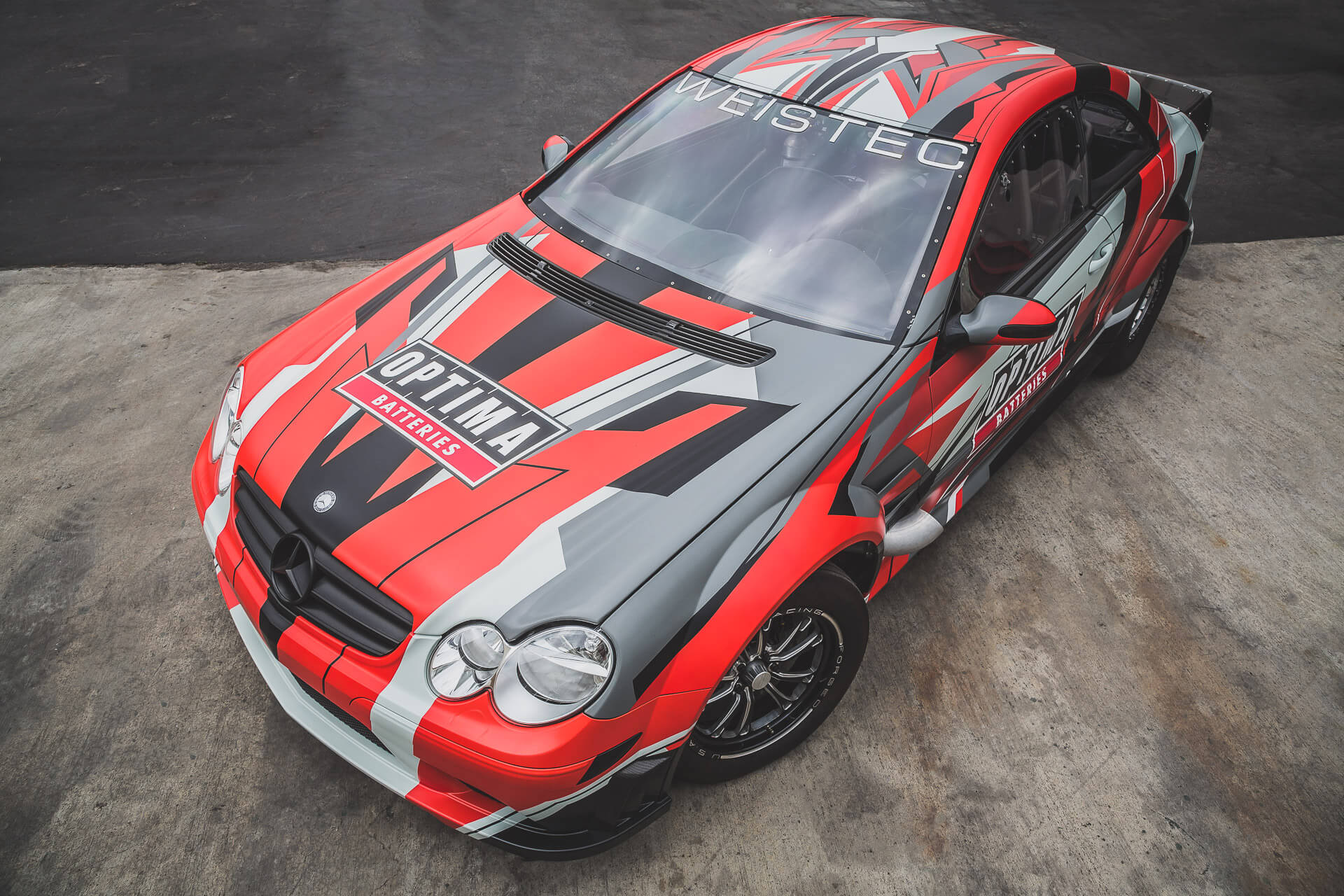 Cars
Sponsor

Location
Weistec Engineering, known as the future of performance and the world record holder for the World's fastest Mercedes Benz, is teaming up with OPTIMA® Batteries, the Ultimate Power Source™, to build the next generation World's fastest Mercedes-Benz.
"As big fans of the drag racing scene, we wanted to bring something special to the drag race scene. We believe that we have achieved our goal by showcasing the rare Mercedes AMG Black Series as it's a perfect blend of what we love and what we do," said Mike Weiss, OPTIMA PowerPro Ambassador and President of Weistec Engineering. "OPTIMA is the leader in its industry, so naturally we wanted to partner with the best of the best, and are excited to see where this takes us."
Weiss is the driver of the 2008 CLK63 AGM Mercedes-Benz which will be running in a 275 drag radial class (a class that is typically dominated by domestic vehicles). This car runs the new OPTIMA YELLOWTOP with PUREFLOW TECHNOLOGY – OPTIMA's new DIN fitment battery. With a M156 6.2L V8 motor and more than 2000 horse power, Mike and his team have a goal of a 6 second quarter mile, faster than any Mercedes has gone before.
"Mike and the Weistec team are building cutting edge, high performance cars, and our new OPTIMA YELLOWTOP with DIN fitment is a perfect application for this 2008 Mercedes-Benz, as well as the team's other builds," said Cam Douglass, director of marketing for OPTIMA Batteries.
The vehicle will launch during the 2019 season.
Follow OPTIMA Batteries on Facebook and Instagram for more updates from the track.