One Lap of America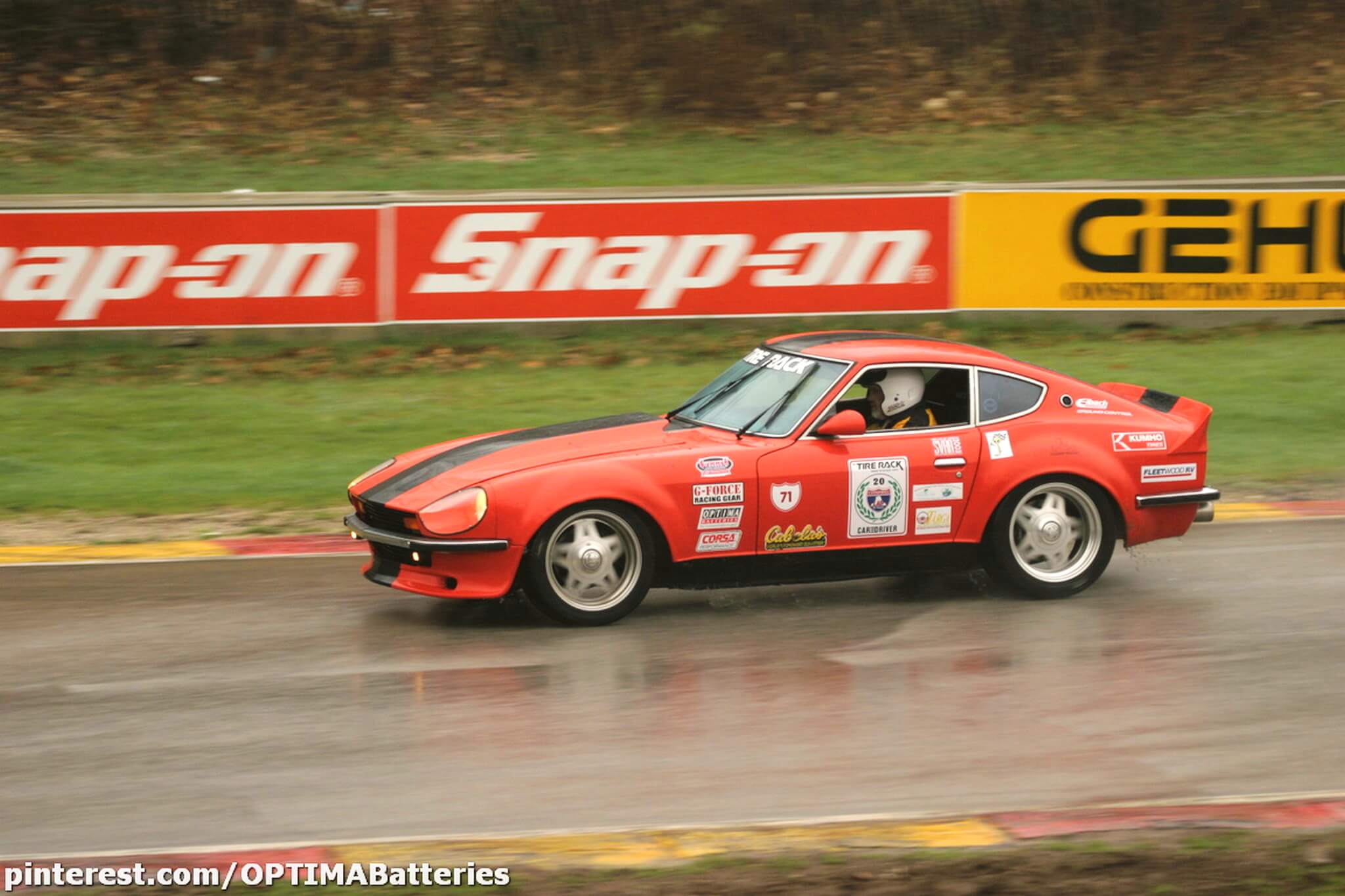 Events
Sponsor

OPTIMA Batteries

Location

Elkhart Lake, WI
Many folks remember the famous Cannonball Run movies, based on an actual (and very illegal) race that used to take place on public roads, the Cannonball Baker Sea-to-Shining-Sea Memorial Trophy Dash, which Brock Yates first completed in 1971 and four more times in the 1970s. The event returned in 1984 in a legalized format and a new name- One Lap of America (OLOA). True to it's name, the event had competitors drive through each of the lower-48 United States.

In subsequent years, the distance traveled has decreased significantly, but in between transit routes, the vehicles compete in a time trial (not wheel to wheel) competition on various tracks around the country. These include road courses, drag strips, skidpads and even some oval tracks (and not always paved ovals). OPTIMA Batteries is a long-time sponsor of the event, also sponsoring various competitor vehicles from time to time. In fact, we're sponsoring Chris Porter's Porsche 948 in 2017. Outside of sponsorship, we've been following the event both in print and in person for quite a while, so we thought on the week before the 2017 edition of OLOA is set to begin, we'd share a photo gallery from the 2003 event, which stopped at our home track of Road America. It was a very wet, very foggy stop, as evidenced by these photos.

The overall winner in 2003 was a 2002 Chevrolet Corvette, driven by OUSCI competitor, Ron Adee and John Myrick. Have a look at the gallery below and click here to read the full press release.