OPTIMA's 2015 Search For the Ultimate Street Car After Six Events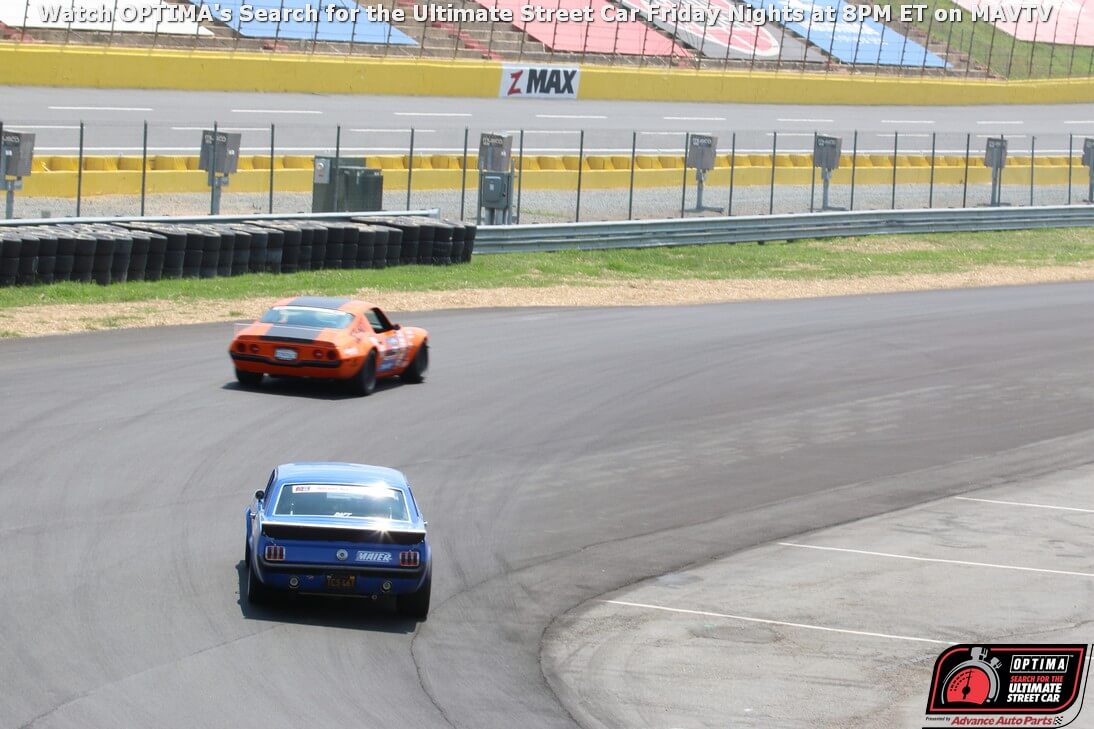 Ultimate Streetcar
Sponsor

OPTIMA Batteries

Location

Nationwide
OPTIMA's Search for the Ultimate Street Car, presented by Advance Auto Parts, has evolved into something Cam Douglass probably never anticipated when he came to Jimi Day with an idea for a post-SEMA car event. What started out as a SEMA-only event has turned into a nationally-televised series with dozens of tracks from coast to coast and hundreds of competitors vying for a national championship, an invitation to the SEMA Show and a spot in the OPTIMA Ultimate Street Car Invitational (OUSCI).

As an introduction for those unfamiliar with "The Search," we'll run down the four classes, the points chase and the significance of what happens in Las Vegas. In a day and age, where youth sports leagues are now offering trophies for 17th-place finishers, the OUSCI stands out as a winner-take-all event. Some feelings might get hurt, some egos bruised along the way, but the OUSCI has always been about finding the best of the best street cars on the planet, whether it was old or new, foreign or domestic.

In the seven times the event has been run, all seven winners have happened to be domestic cars, ranging from a 1966 Shelby Cobra to a 2006 Corvette, with several Camaros in the mix as well. As the event expanded and interest broadened, the field began to show more diversity, with more Imports and European makes represented. Their inclusion has only further enhanced the reputation of the OUSCI title, as it is not an event that excludes cars for being too new, trucks for not being cars, engines for being too big or drivetrains for turning too many wheels. If it is a street-legal, production vehicle on 200 treadwear tires, it's eligible to compete.

Last year, a qualifying series was added to the mix, to make the event even more accessible to vehicles that might be SEMA-worthy show cars in their own right, but might not otherwise have access to the show or the inclination to be there. At the same time, there was also an acknowlegement made that such growing diversity in vehicle types and such efforts to qualify for the OUSCI should not go unrecognized, so within the qualifying series, three classes were defined, based on vehicle weight and drivetrain configuration.

Those classes were further refined in 2015 and a fourth class was added, which now makes up the current format for OPTIMA's Search for the Ultimate Street Car Series. All classes have defined weight breaks at 3,200 pounds. If any vehicle weighs less than 3,200 pounds, they are automatically in the GTL (lightweight class). Any vehicle that weighs over 3,200 pounds, but was built before 1990 is in the GTV (vintage) class. The GTS (sports car) class is for vehicles over 3,200 pounds that came from the factory with two seats, like Corvettes and/or all-wheel drive cars like GT-Rs. The GT class is for late-model trucks and two-wheel drive vehicles with four or more seats, that weigh over 3,200 pounds, like Camaros, Challengers, M3s, etc...

Points are awarded in three different timed events, a road rally and the Lingenfelter Engineering Style Design challenge at each qualifying event. Winners in each class at every qualifying event are awarded invitations to the 2015 SEMA Show in Las Vegas and the OUSCI that immediately follows the show. In addition, K&N Filters awards a Spirit of the Event invitation to a competitor at each event. For those who do not win an event or a KN Filters Spirit of the Event invitation to the SEMA Show and OUSCI, they can win their way in on points through the qualifying series.

Invitations will be awarded to the top finisher at the end of the season in each of the four classes, who has not already received an invitation. Eleven more invitations will be handed out across all four classes, based on their season-long point totals. While getting an invitation to the OUSCI has always been a big deal, OPTIMA's Search for the Ultimate Street Car qualifying series has turned the regular season points chase into a big deal as well, with some serious hardware on the line, as well as major bragging rights. Crowning national champions across the four classes effectively allows those who want to compete against similar vehicles the opportunity to find out who is the best within their group, while the OUSCI can still identify the best of the best, regardless of the class they ran in during the qualifying season.

With the sixth qualifying event of the year at Charlotte Motor Speedway in the books, the championship chase and the overall points chase to make the OUSCI are starting to take shape. The current class point leaders are as follows:

GT- Bryan Johnson, 2013 Chevrolet Camaro
GTS- Chris Neal, 2014 Chevrolet Corvette
GTL- Douglas Wind, 2004 Dodge SRT4
GTV- Kyle Tucker, 1970 Chevrolet Camaro

Ironically, for all the speculation and chatter about the rise of the Import, Euro and all-wheel drive cars, the class leaders are still all domestic and still all two-wheel drive cars. The final three events will tell us if the class champions hold true to their current form. Things get even more interesting when we look at the field of cars who may potentially be looking to earn their way into the 2015 SEMA Show and OUSCI by their season-long point totals. The leaders without invites (sounds better than calling them "the uninvited") after six events in each class are Chris Porter's 1986 Porsche in GTV (480.6 points), Chris Neal's 2014 Corvette in GTS (444.6 points), Douglas Wind's 2004 Dodge SRT4 in GTL (472.8667 points) and Dannie Pinard's 2013 Camaro in GT (407.8533 points).

The next 11 competitors across all four classes are as follows:

5. Larry Woo, 1968 Chevrolet Camaro, 478.7667 points
6. Tony Grzelakowski, 1970 Chevrolet Chevelle, 425.4133 points
7. Keith Corrigan, 1968 Chevrolet Camaro, 405.7467 points
8. Chandler Premo, 2009 BMW M3, 396.2733 points
9. Jeremy Stensland, 2015 Subaru STi, 385.133 points
10. Martin Pond, 1980 Mercury Zephyr, 376.933 points

The Last Five In:
11. Casey Woodside, 2010 Chevrolet Camaro, 357.533 points
12. Greg Guerrettaz, 2011 Chevrolet Camaro, 356.65 points
13. Danny Tinch, 1995 Nissan 240SX, 342.7133 points
14. Mike Hamrick, 1966 Ford Mustang, 326.0033 points
15. Saroja Raman, 2010 Ford Mustang, 323.95 points

It is interesting to note that while Larry Woo has 478.7667 points, which is more points Chris Neal, Douglas Wind and Dannie Pinard, Chris Porter, who has 480.6 points gets the invite for GTV at this point, because he leads Larry within their class. However, Larry is actually in a fairly safe position relative to the other class leaders, because he has more points than they do, if it came down to at-large invites. However, with three events remaining and one of them offering double points, no one is safe until they receive an invitation.

It's also worth noting that the gap between the last five in and the first five out is not that significant (less than 100 points), so there is still plenty of time for changes in the standings, even at single-point events. The first five out are:

16. Brad Yonkers, 2002 Chevrolet Corvette, 318.9 points
17. Cliff Elliott, 2011 Ford Mustang, 305.77 points
18. Bret Voelkel, 1967 Chevrolet Camaro, 261.9333 points
19. Bill Hurd, 2014 Chevrolet Camaro, 259.3733 points
20. Karl Dunn, 2002 Chevrolet Corvette, 258.1567 points

Four of those first five out competitors are OUSCI veterans and the competition is clearly getting tougher. It will be very interesting to see how the final three events turn out. Don't miss any of the action, whether you watch the events live or catching them on the OPTIMA Network on Roku. Visit www.driveoptima.com for more information.