OPTIMA's 2015 Search for the Ultimate Street Car GTS Points Chase Post-Charlotte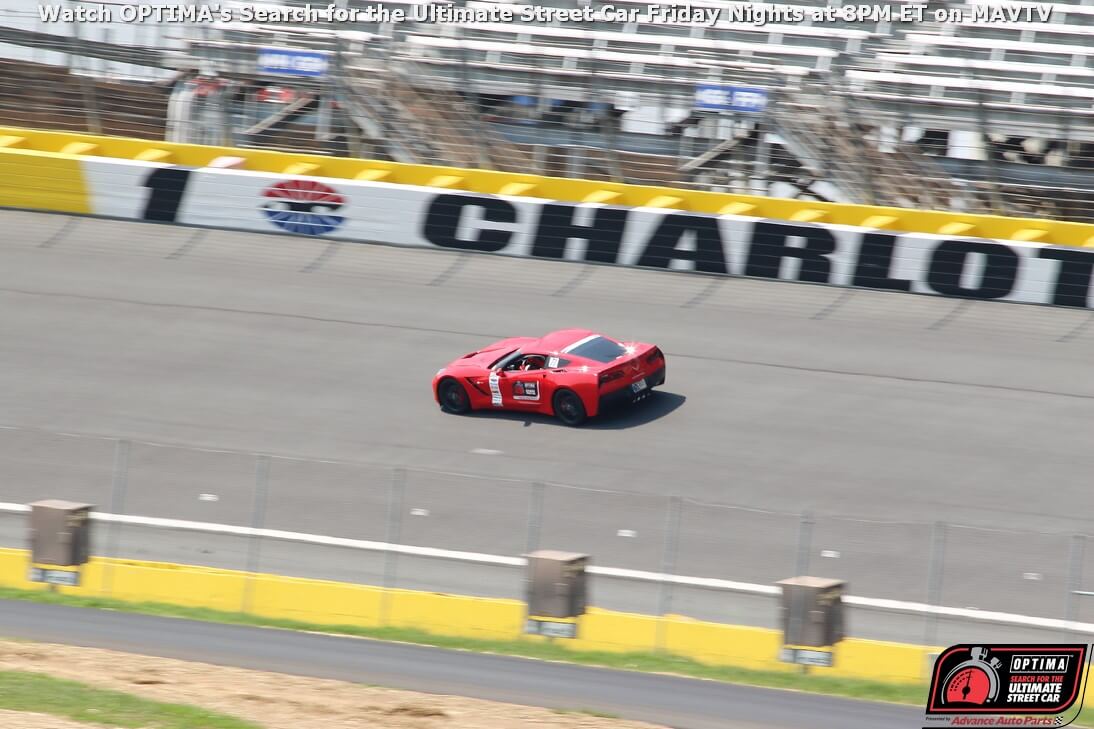 Ultimate Streetcar
Sponsor

OPTIMA Batteries

Location

Nationwide
Our look at the field in OPTIMA's Search for the Ultimate Street Car, presented by Advance Auto Parts started with the GTV class. Today, we'll take a look at how the championship chase is shaping up for competitors in the GTS class after the Charlotte event.
1. Chris Neal 444.6
2. Jeremy Stensland 385.1333
3. Jim McKamey 333.5333
4. Hugh Bate 332.6333
5. Brad Yonkers 318.9
6. Rick Hoback 255.0667
The GTS class is home to the sports cars in our series, as well as the all-wheel drive competitors over 3200 pounds and even though their top competitors haven't accumulated the point totals we saw in the GTV class, they are still in a hotly-contested battle for the season points championship with several still searching for coveted invites to the OPTIMA's Ultimate Street Car Invitational (OUSCI).

Chris Neal currently leads the points chase in his 2014 Corvette by nearly 60 points over second place Jeremy Stensland's 2015 Subaru STi and neither have secured an invitation for Las Vegas. They are also the only two GTS competitors who have run in both double-points events and with third-place Jim McKamey's 2000 Corvette more than 50 points behind Stensland, he'll have a lot of ground to make up in the final three events if he wants to win the GTS championship.

The question is who we will see in GTS for the remaining events this season. McKamey punched his ticket for Las Vegas at NCM Raceway and has not yet registered for any remaining events, so he may be content to let others battle it out for the series championship. If he did decide to run, his past performance suggests he is very much in the hunt for the title. However, things get very sketchy very quickly once we move past McKamey.

Hugh Bate is currently in third place and secured his invite to Las Vegas with his win at Charlotte. His performances at both Charlotte and Bowling Green suggest he could easily contend for the GTS title, but there are two very big factors that could prevent that from happening. Bate is based in Florida, so California would be a very long haul to chase a championship. Bate also lost his engine at Charlotte, so the timetable for his return is unknown.

There is a similar story with fifth-place Brad Yonkers and his 2002 ZO6. If Yonkers made the trip out to Fontana (and he is Midwest-based), he could easily climb to the top of the GTS standings, but there's a good chance we may not see him again this year. Yonkers had debated whether to make the long trip to Charlotte last weekend or stay closer to home and run in an event at Michigan. As one of many budget competitors in this series, Yonkers decided to save some money and stick close to home. Unfortunately, he suffered catastrophic engine issues in Michigan and at this point, the there is no time frame for when he will replace his engine. He is registered for Road America and we did see what appears to be a replacement engine on Facebook, so we could see him sooner, rather than later.

Sixth-place Rick Hoback is signed up to run at both Road America and Auto Club Speedway, but a wedding likely took him out of GTS championship chase. Hoback had a family wedding he could not miss, which meant he missed Saturday's competition at Michigan International Speedway and only managed 36 points on the weekend. Coming out of Charlotte, he has accumulated 255 points, but even if he matched his best points performance at NCM Raceway at both Road America and Auto Club Speedway, he wouldn't be able to catch Chris Neal. If Yonkers is out for the year and the other competitors who have already earned Vegas invites take a pass on the remaining events, the GTS championship could come down to a two-horse race between Stensland and Neal, both of whom could easily finish the year with more than 500 points.

Much is yet to be decided and the wildcard in all of this could be next weekend's Pike's Peak event, at least in terms of a Vegas invite, if not the points chase. Currently, just four cars are registered at Pike's Peak in the GTS class. One of those entries is Steve Kepler's GTR, which has had some mechanical issues that have kept it out of other events. If Kepler doesn't make Pike's Peak, there are only three entries, one of which is Todd Earsley's Evo, which has already qualified for the OUSCI. If no one else enters GTS, that essentially makes it a two-horse race to get to Las Vegas. Regardless, with so few competitors signed up, there will be a significant opportunity to accumulate points at this event, as opposed to Road America, where 20 GTS competitors (including several OUSCI invitees) will be beating each other up all weekend for valuable points.

If you are a GTS competitor who is looking to point their way into the championship and/or a trip to the SEMA Show and OUSCI, you might want to make room on your calendar for an early-August trip to Colorado. If you'd like to see how this season turned out, add the OPTIMA Network on Roku and watch all the past episodes for free and on-demand.