OPTIMA's 2017 Search for the Ultimate Street Car- GTV Preview for Road America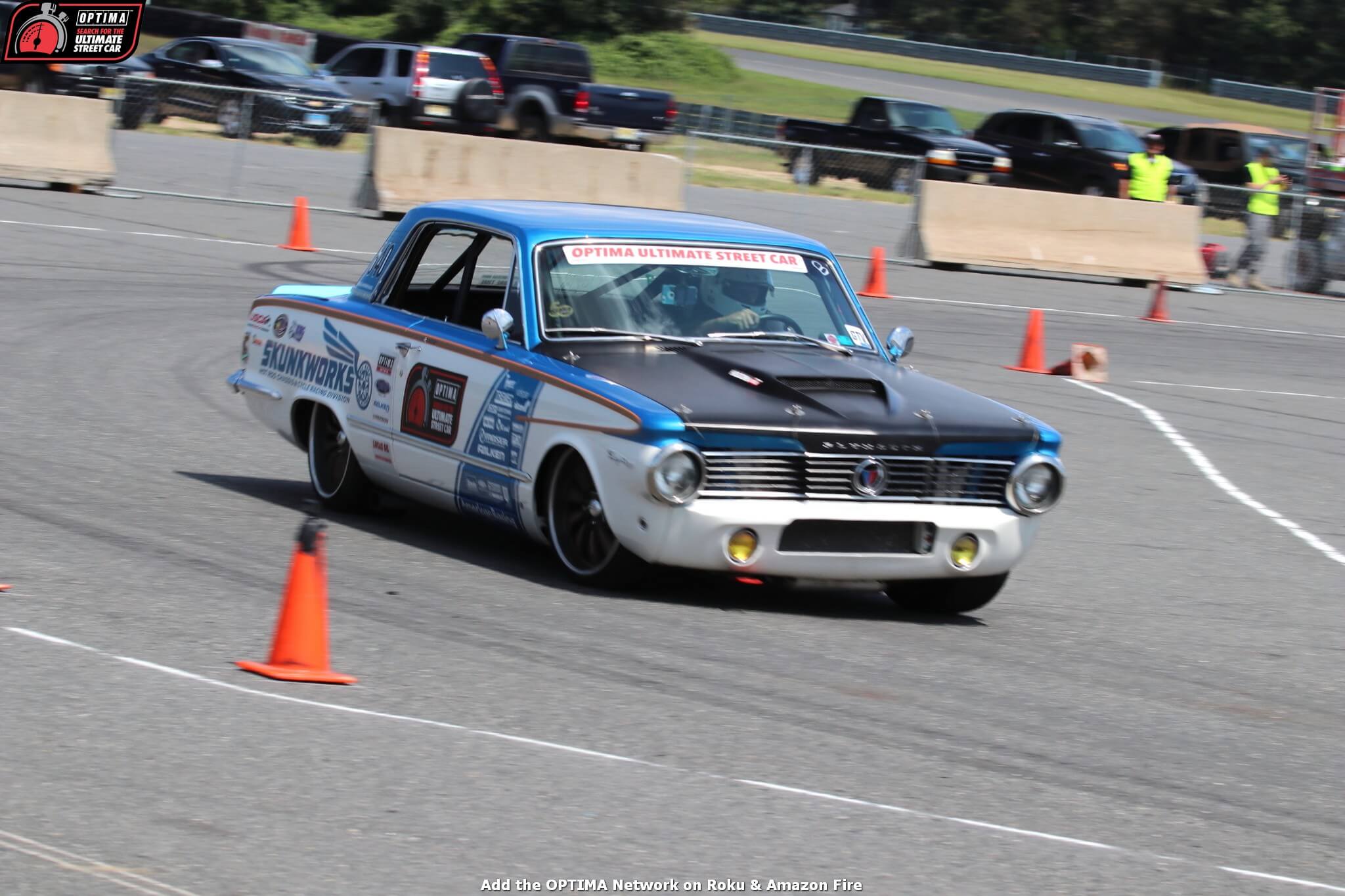 Ultimate Streetcar
Sponsor

OPTIMA Batteries

Location

Elkhart Lake, WI
There are a few classes in OPTIMA's Search for the Ultimate Street Car, that don't have much mystery left in them with one event remaining at Road America. The GTV Class, for vehicles built before 1990, isn't one of them. In the GTV Class, there are several competitors who could emerge as the regular season champion, several more who could win their way into the OPTIMA Ultimate Street Car Invitational (OUSCI) at this event and still others who could capture one of the final ten OUSCI qualifying spots.

Starting with the easy math, let's see who is still in the hunt for the regular season championship. Larry Woo's '68 Camaro is currently in the lead with 1,343 points, covering second place Chad Ryker's '68 Camaro by 68 points, but it is competitors further down in the standings that pose the biggest threat to capture the championship. West Coast competitors, Brian Hobaugh ('73 Camaro) and John Lazorack III ('88 Conquest) are both making the long haul to Elkhart Lake and have a legitimate shot to catch and pass Woo for the championship.

Right now, for Hobaugh to catch and pass Woo, he'd need to finish with 432 points, which would be his lowest total of the season. For Lazorack III, he'd need just 397 points (his lowest finish of the year is 470 points). However, Woo can probably add to his point total at Road America and could easily go from 1,343 points up to 1,362 points, if he grabs just 448 points at Road America (he posted 481 at NJMP). The only way Woo won't add to his point total, is if he finishes Road America with less than 430 points. If Woo did get to 1,362, Hobaugh would then need 451 points to beat Woo for the title and Lazorack III would need 416 points. In short, Woo will probably need to outscore Lazorack III by 33 points at Road America to hold onto his lead and he'll need to finish close enough to Hobaugh, but not necessarily beat him at Road America in order to finish ahead of him for the GTV Crown.

Those three have already punched their tickets for Vegas, so regardless of where they finish at Road America, they'll all be advancing to the SEMA Show and OUSCI in November. So who might capture the GTV invite at Road America? Kevin Tully's '64 Valiant (pictured above) is currently the top non-qualifier in the GTV Class and could win his way in at Road America. However, as we saw with the chase for the championship, there are other competitors lurking in the background, who could rise up to win the class invite.

That list starts with James Shipka ('67 Camaro), Tim Grant ('70 Corvette), Dan Howe ('84 Monte Carlo SS), Michael Werner ('73 Trans Am), Lynda Jacobs ('66 Chevelle) and Tony Grzelakowski ('70 Chevelle). All of those competitors are OUSCI veterans and know what it takes to get to the big show. There are also several others who are entering Road America as rookies and could make a big splash in their first outing as relative-unknowns.

Presuming points generally hold to form, if Shipka, Tully or Grant were able to grab the class invite at Road America, that would mean Greg Thurmond ('65 Corvette) and Nick Relampagos ('70 Camaro) would grab two of the top-three non-qualifier spots awarded in each class. The question then leads to who would grab the other non-qualifier spot? If Shipka turns in a solid performance (~386 points), he would likely move into one of those three transfer spots. If Shipka captures the class invite at Road America, Tully would likely remain in that third transfer spot with a solid finish.

Beyond those OUSCI invitations, there remains ten at-large invitations for the ten highest-scoring competitors, regardless of class. That's where things start to get very murky. The current cut-off looks to be somewhere around the 1,000-point mark. Tully and Grant are both just short of 1,000 points on the season right now, but certainly within striking distance. Heading into the final event, projections show Tully would finish in the eighth spot out of ten (if Shipka grabbed the qualifying spot) and Grant would finish on the very edge of the bubble in 10th place.

However, those projections suggest the difference between 10th (in) and 11th (out) could be as close as three points! As we broaden those projections out, the difference between being as high as sixth in the final ten transfer spots and being the fourth car outside of the top ten is just 90 points. Six of those nine cars on the bubble are scheduled to run at Road America, so anything can happen- cars break, someone wins the SPECTRE Performance Spirit of the Event award and moves everyone up one spot, etc...

As always, it will be an exciting finish to the regular season of OPTIMA's Search for the Ultimate Street and the table will be set for the showdown in Las Vegas. Watch the entire 2017 season unfold on the OPTIMA Network, a free download on Roku.