OPTIMA's 2017 Search for the Ultimate Street Car- The Final Countdown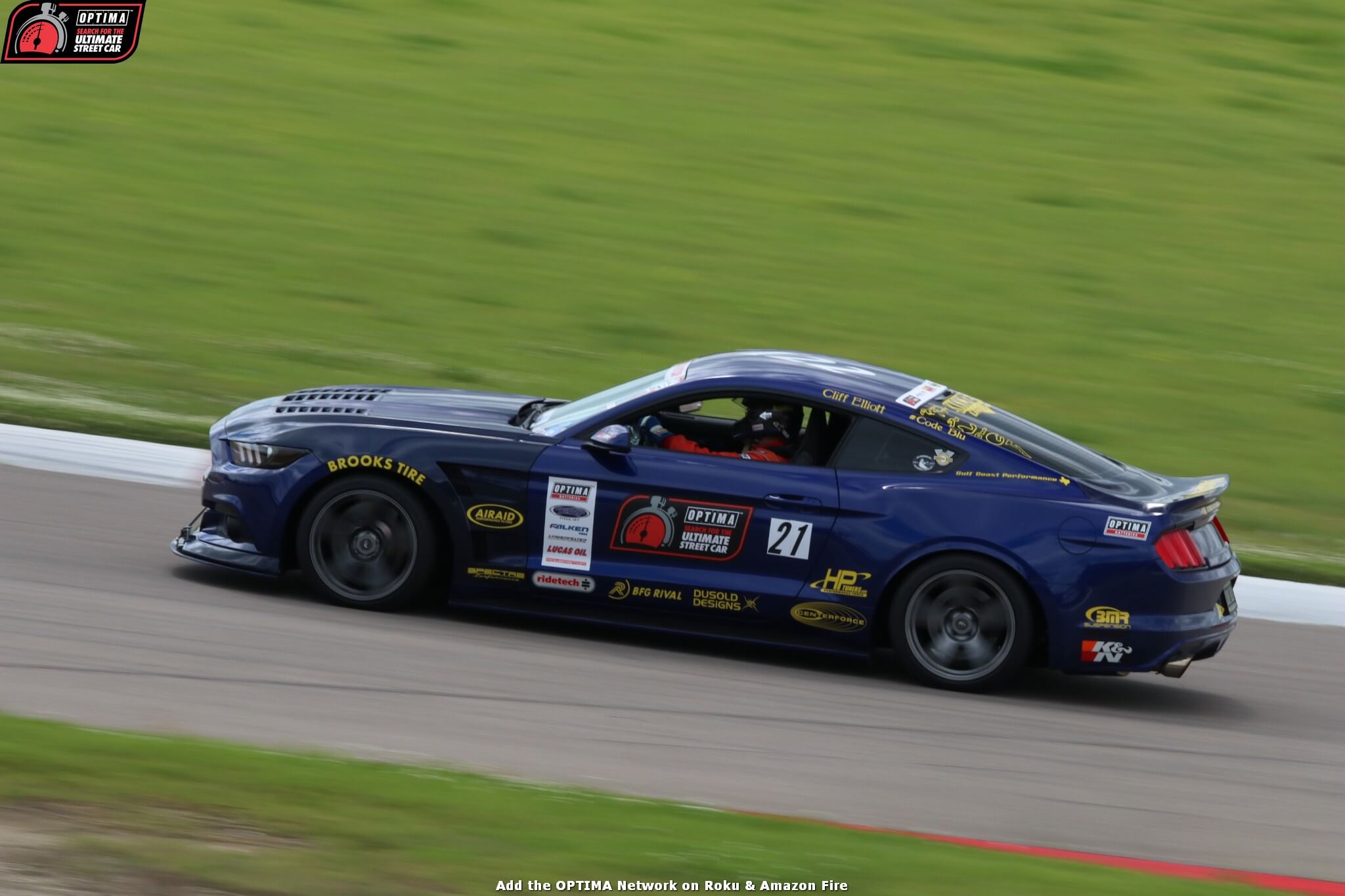 Sponsor

Location
Six events have been run and just one more remains for hopefuls looking to compete in the 2017 OPTIMA Ultimate Street Car Invitational (OUSCI). While a few of the class championships have been decided, most are still up in the air and a multitude of OUSCI invitations hang on the outcome of what will transpire at Road America on October 7th and 8th. As we look at the final run-up to that event, we'll start by examining the Franklin Road Apparel GT Class, for late-model (1990 & newer), rear-wheel drive, four-seat coupes & sedans.

Bryan Johnson's 2013 Camaro has been virtually untouchable for the last two seasons and that trend carried over into 2017, although the Mustang camp is gaining ground fast and looks poised to pose a serious challenge in 2018. Until that happens, several cars from this class are still searching for elusive invitations to the 2017 OUSCI and battling for final finishing order for the regular season. Cliff Elliott's 2016 Mustang has come closest to chasing down Johnson's Camaro this season, but he won't be able to catch him on the final weekend.

While Elliott is still looking to run at Road America, even that appearance is in doubt at this point, as Cliff's home on the Texas Gulf Coast was hit very hard by Hurricane Harvey and he has a massive clean-up in front of him. Whether he makes it or not, the 1,256 points he has accumulated so far this season has almost assuredly locked him in for another invitation to the SEMA Show and OUSCI (his fifth appearance overall). However, the math indicates several competitors could still catch him for second place in GT points- the Camaro of Jason Chinn and the Mustang of Mike Maier. Both have already captured invitations for the OUSCI, so their performances won't have that motivation behind them.

Jeff Dunnavant's '15 Camaro was one of the contenders we expected to see at Road America, where a solid finish could've placed him just behind Elliott in one of the three OUSCI transfer spots awarded in each class, based on season-long points. Unfortunately, Jeff suffered a rather serious leg injury last week and his road to recovery will not pass through Road America this year, although we wish him well! Jeff's misfortune will benefit others in the GT Class, as his absence will likely move someone else into one of those automatic transfer spots. Elliott is obviously in the mix for the top spot (if he doesn't win at Road America), followed by John Grow's 2014 ZL1, Greg Guerretaz's 2011 Camaro and Luke Vigneault's Challenger and all but Vigneault are expected to compete at Road America.

Further down in the standings are another pair of Franklin Road Apparel GT Competitors in Vernon Jolley's 2013 Mustang & Saroja Raman's Mustang that will also be competing at Road America. As of this writing, those two are projected to be just outside the final ten OUSCI invitations that are handed out to competitors, regardless of class, based on their season-long point totals. Their destiny is still in their own hands though, as strong performances at Road America can secure their passage to Las Vegas. They will have their hands full and some one-off cherry-pickers could disrupt their plans.

The mechanical issues on Ken Thwaits' Evo at NJMP have probably sidelined that car for the remainder of the regular season, although Thwaits has indicated he still plans to run at Road America. He has a garage full of options to consider for Elkhart Lake, but the likely contenders are one of his fifth gen Camaros or his C5 Corvette. Either one would likely be very competitive in their respective classes, but because Thwaits has already earned an invitation to the OUSCI in his Evo, winning a class in either of the other cars would only increase his options for Las Vegas, without taking an opportunity away from the runner-up. He could consume some very valuable points along the way, which could impact a variety of other competitors beyond Jolley & Raman, as points will likely be very hard to come by at this event.

Jonathan Blevins punched his ticket to the OUSCI earlier this season with a 388-point performance at Pike's Peak International Raceway. Other competitors in the Franklin Road Apparel GT Class, who could play spoiler in that range and knock everyone down a notch on the OUSCI invite list would include Tim Schoch's 2011 Mustang, Justin Hendrickson's 2011 Camaro and Brian Sparks' 2010 Camaro. Any of them could finish as low as fifth in their class and still nab an invite. If that happens, the bump spot for points moves up and everyone on the list gets moved down a spot. How will it shake out? We'll find out next month at Road America and we may have more updates from the other classes in the coming weeks, so be sure to check the Power Source blog often!