OPTIMA's 2020 Search for the Ultimate Street Car- NOLA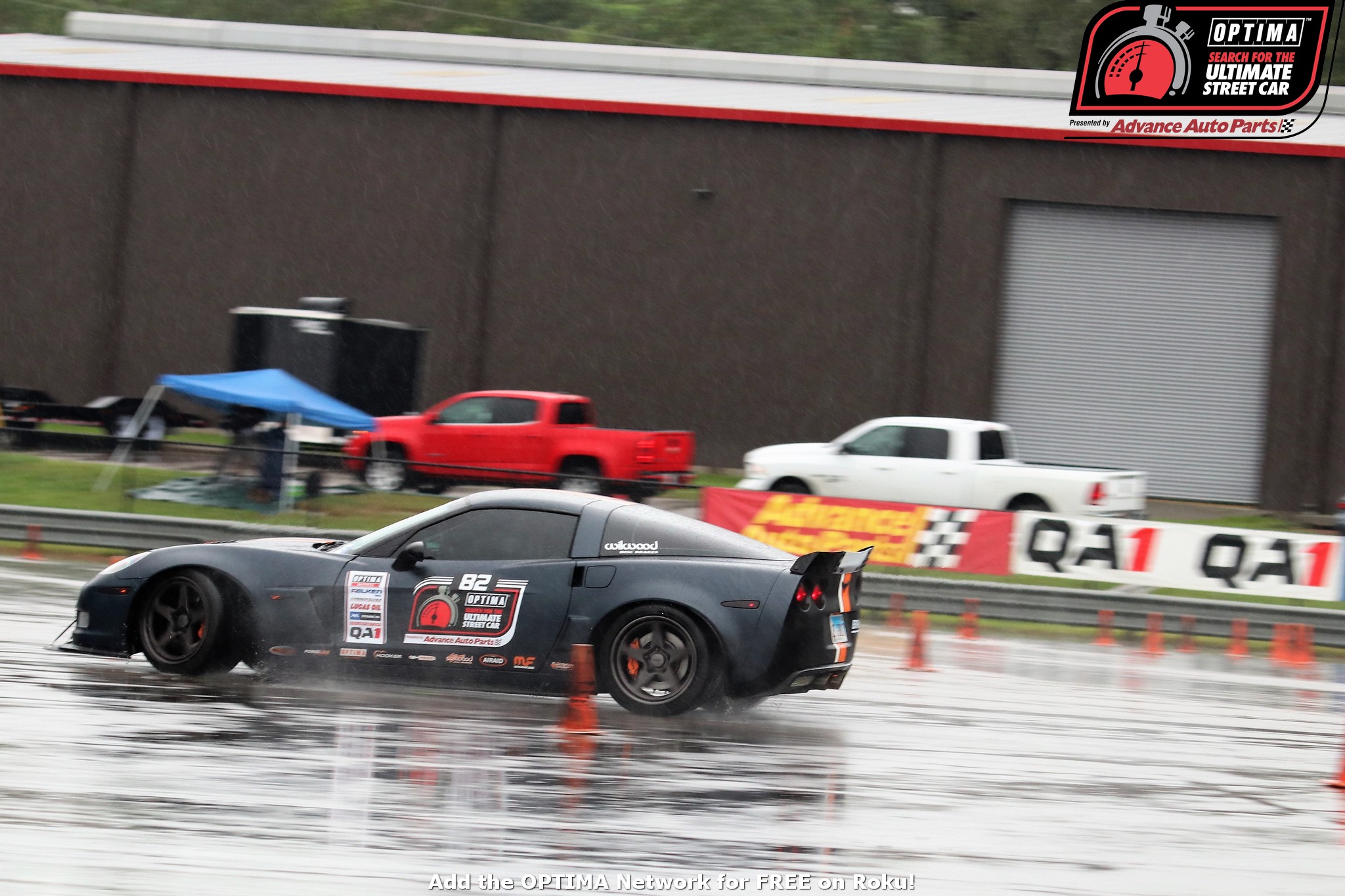 Ultimate Streetcar
Sponsor

Advance Auto Parts

Location

New Orleans, Louisiana
Even though OPTIMA's Search for the Ultimate Street Car Series, presented by Advance Auto Parts, was able to run all their events in 2020, rain was a familiar companion. That was certainly the case at NOLA Motorsports Park, where the skies seemed to cry all weekend long. That didn't stop competitors from duking it out on the wet surface for the opportunity to be invited to the 2020 OPTIMA Ultimate Street Car Invitational (OUSCI), presented by Advance Auto Parts.
Feras Qartoumy's Corvette earned the class win and Outlaw invitation, as did Dayton de la Houssaye's Miata in the GTC class, but the rest of the classes saw splits between the class winners and the OUSCI invitees. In the Classic Car Liquidators GTV Class, CB Ramey's C4 Corvette took home the win, while the invitation went to Jason Bottenfield's '69 Camaro. In the GTS Class, Steve Kepler's incredible Nissan GT-R was the top dog and Thomas Marquez received the Spirit of the Event invitation in his Subaru, while Gunnison Jones' Corvette picked up the GTS Class invitation.
In the Holley EFI GTL Class, Jake Rozelle made the long haul from California to secure a national points championship and class win in his Corvette, while Anthony Palladino's Corvette picked up the class invitation to the OUSCI. Finally, in the GT Class, it was another dominant win by class champion Jonathan Blevins' Shelby GT500, with Cliff Elliott's Mustang picking up the invitation. Head over to
DriveOPTIMA.com
to see all the results, as well as sign-up information for future events and be sure to peruse the massive gallery of photos from this event below and watch the TV series free, anytime on the
OPTIMA Network on Roku
.