OPTIMA's 2020 Search for the Ultimate Street Car at Road America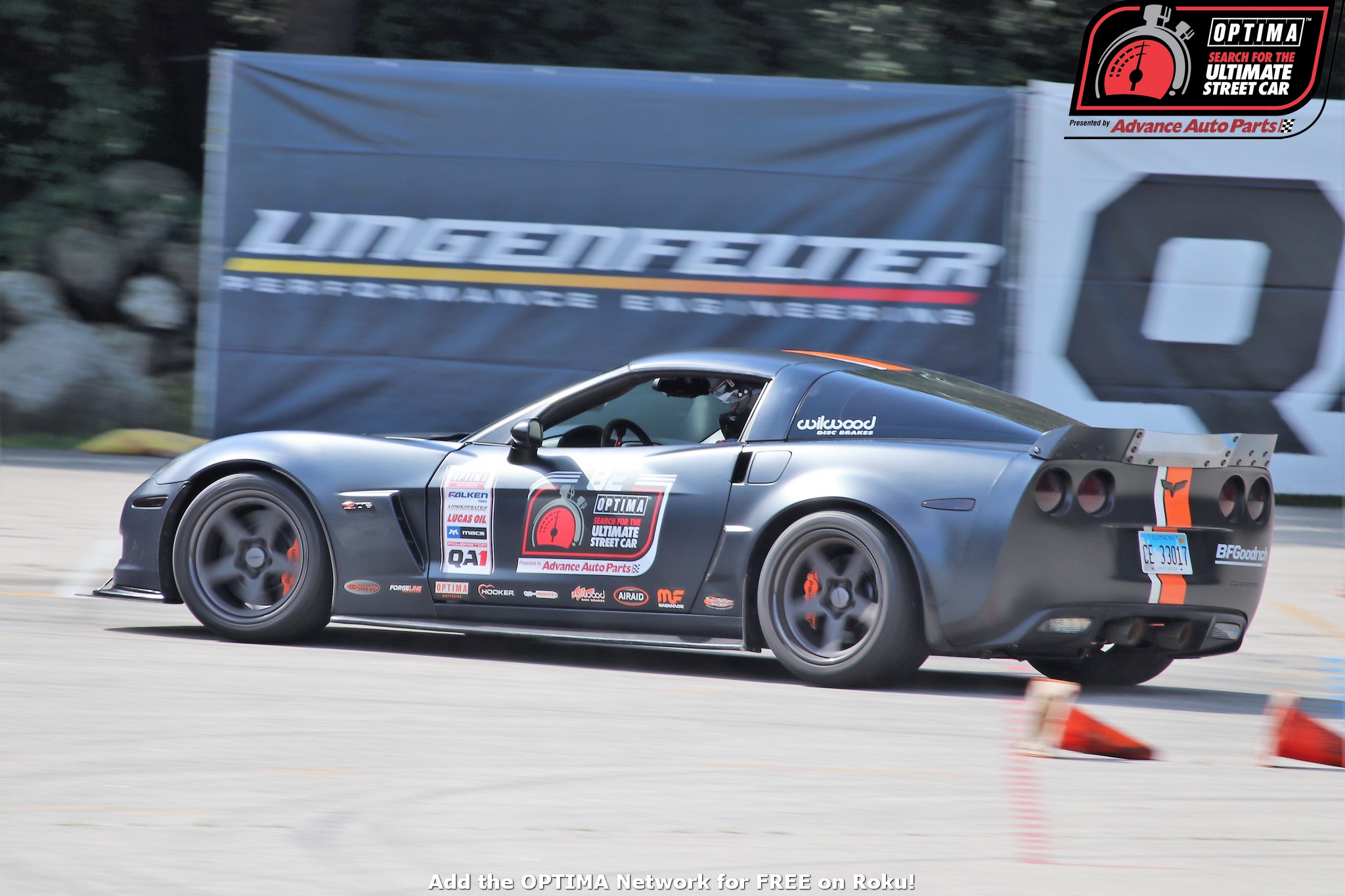 Ultimate Streetcar
Sponsor

Advance Auto Parts

Location

Elkhart Lake, WI
Five of seven regular season events in OPTIMA's 2020 Search for the Ultimate Street Car, presented by Advance Auto Parts, have now been run in what is turning into a most unusual year. It is the first season in series history, where all the West coasts events were run before any East coast events. It is also a year that has experienced various disruptions from a timing standpoint, that has created unique challenges for competitors who were looking to participate in events.

In some cases, events have been run with smaller than normal fields, which translated into more points opportunities for those in attendance. In other cases, competitors have shown up at a single event and earned their qualifying spot. When a competitor earns an entry by running a single event, it knocks all the points entries back one position, as that invitation might've been earned by one of those competitors instead. That has happened nine times so far this season. As that has happened at various events, the points chase for those looking to qualify for the 2020 OPTIMA Ultimate Street Car Invitational (OUSCI), presented by Advance Auto Parts, has taken a turn the series has not experienced in the prior six seasons. You can see all the OUSCI qualifiers so far here.

A competitor's best three performances count toward their season-long point total and past experience has suggested that any competitor who could accumulate 1,000 points would probably be able to qualify for the OUSCI. However, that might not be the case in 2020. Those points-based invitations are distributed to the top-three non-qualifiers in each class, followed by the top-10 non-qualifiers regardless of class.

As we look at the standings after the Road America event and projections for the final two qualifiers, the threshold for qualifying for the OUSCI may be significantly higher in 2020, perhaps close to 1,100 points for an at-large entry. In attempting to project these outcomes, we tried to identify competitors who might qualify for the OUSCI in the final two events, but acknowledge there could be some wildcards who could "steal" some of those invitations, which could knock everyone on the list down another spot or two.

We also know there may be some changes in terms of who might be signed up for events and not be able to make it and who might not be signed up at this time, but might show up at an event. There are others who we may have missed, who were signed up for one class initially, but began running in another class as the season progressed. So what we present to you are essentially our best guesses at this time.

In the Classic Car Liquidators GTV Class, we would project Chad Ryker, Nick Relampagos and John Woods would receive the class entries to the OUSCI. In the GT Class, we would project Robert Weathers, Paul Molina and Aaron Patrick. In the Holley EFI GTL Class, we project Carrie Willhoff, Scot Spiewak and Chad Sage. In the GTS Class, we project Jordan Priestley, Tim Grant and Gunnison Jones. In the GTC Class, we project Thomas Litton, Andrew Scott and Steve Wong.

That leaves us with ten at-large entries regardless of class affiliation and at this time, we would make the following projections:

1. Todd Litton GTL
2. Paul Bulski GTV
3. Christine Unitas GT
4. John McKissack GTV
5. Alan Miller GTV

Last Five In
1. Richard Forsythe GTS
2. Michael Rovere GTL
3. Scott Collins GTV
4. Austin Keys GT
5. Matt Ramirez GT

Normally, we might also list the first five out. However, there are many unknowns at this point, that make that too difficult to predict. For instance, Mike Roush's Mustang suffered mechanical issues at Road America, which gave him fewer points than he would've normally earned. Is he done for the year? Will he be back for one more event or both that he is signed up for? He could earn an invitation at his next event or pick up enough points at the final two. We just don't know. There are other competitors, who are signed up for the final two events, but haven't run with us all year and we just don't know how well they might do or if they will run at all.

We would predict that of the known competitors, we can say these three look to be on the outside of the qualifying bubble at this time:

1. Mike Trenkle GTV
2. Bryan Reilly GT
3. Nasario Birrueta GT

Reilly & Birrueta are both West Coast-based, have run three events and are not scheduled at this time to run any additional events. Mike Trenkle is based in Colorado and is signed up to run in the final two events. Trenkle's projected point total was based on his first performance at Pike's Peak International Raceway, which could turn out to be aggressive or conservative. If Trenkle does better than projected in the final two events, it will push Matt Ramirez outside the bubble. If he does worse, that could create an opportunity for someone else. Either way, Trenkle has a lot riding on his performances.

We again emphasize, these are only projections and there is much to be decided at the final two qualifying events. Until then, enjoy this photo gallery from our Road America event and head over to www.DriveOPTIMA.com to learn more about the series and how you can get involved in your street car!