OPTIMA's Search for the Ultimate Street Car September Points Update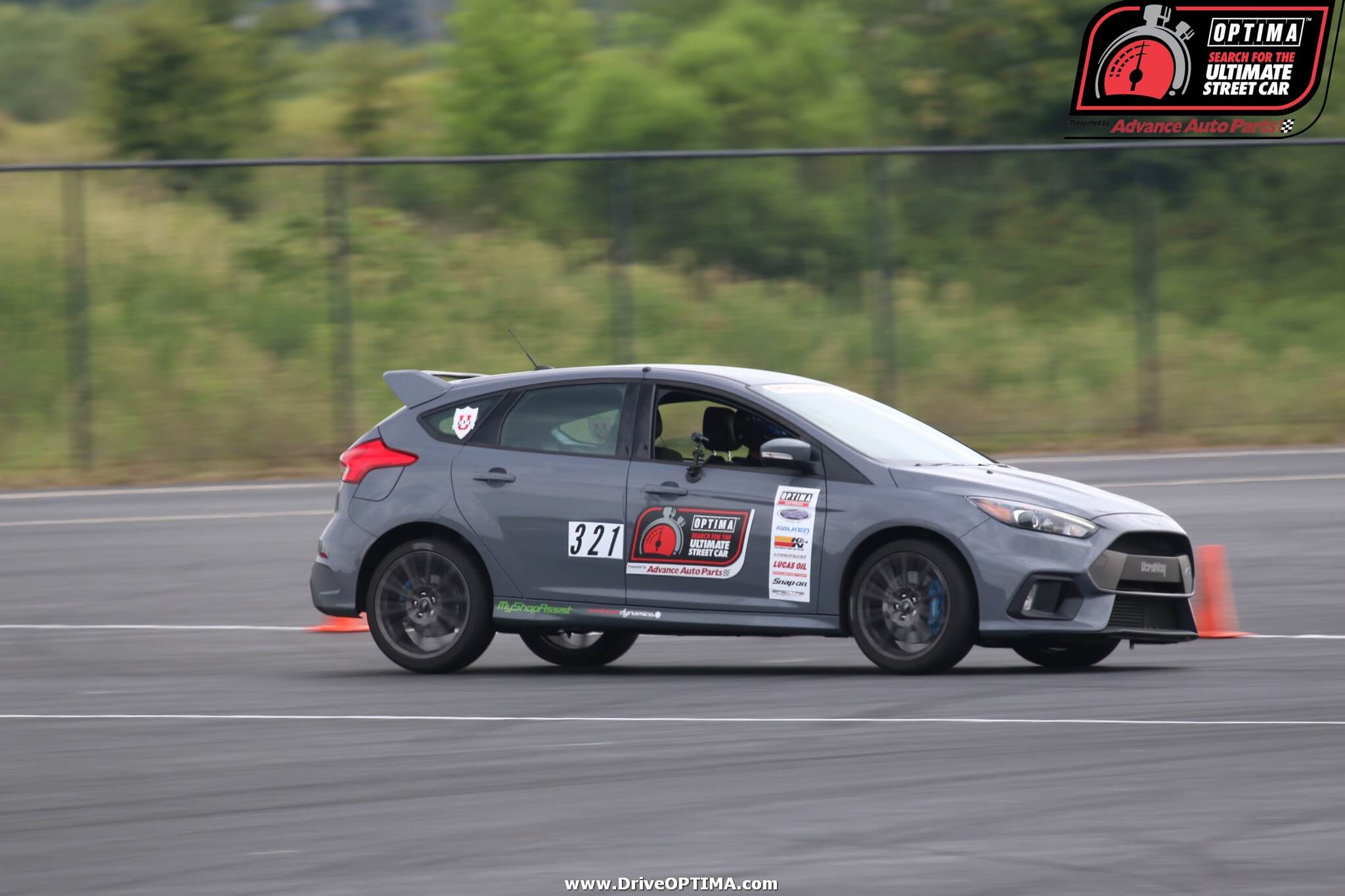 Ultimate Streetcar
Sponsor

Advance Auto Parts

Location

Nationwide
OPTIMA's Search for the Ultimate Street Car, presented by Advance Auto Parts, had two big events in August at two big-time tracks- Circuit of the Americas and Road America. In that short span, we've had some major shifts in the overall points chase, as well as the final 15 qualifying positions for the 2016 OPTIMA Ultimate Street Car Invitational (OUSCI), presented by K&N Filters. Two more qualifying events remain, with the next event at NOLA Motorsports Park having room for just 13 more competitors as of this writing and the regular season finale at Auto Club Speedway is already sold-out.
Invitations are handed out to the top finishing non-qualifier in each of four classes, as well as the Spectre Performance Spirit of the Event invitee at each event. With two events remaining, that means just ten invitations are still available at events before the last 15 are distributed based on season-long points (one to the top non-qualifier in each class and 11 more regardless of class affiliation). For those who are currently on the outside of that list of the top-15 non-qualifiers, their hope is that as many of the remaining event invitations will be awarded to those ahead of them on the list. However, there are several competitors, who are lurking in the shadows, well outside of the top-20 in points, if they have even run in any qualifying events at all this season. At the last OUSCI qualifier at Road America, we saw two such competitors in Chris Jacobs and Jeremy Swenson, grab invitations in the GTL and GTS classes respectively. Neither had run in any events prior to Road America this season and Swenson had never run in the series before.
The best three finishes at events count toward a competitor's season-long point totals and dozens who are still searching for Vegas invites are headed to both NOLA and Auto Club Speedway, in the hope of improving their fortunes and garnering an invite, either at the event or based on their season-long totals. So who is on the list of 15 qualifiers based on season-long points heading into NOLA?
1. Chad Ryker 1968 Chevrolet Camaro GTV 1,236 points (no change)
2. Danny King 2011 Porsche Turbo S GTS 1,319 points (not ranked)
3. Robert DeuPree 2009 Chevrolet Corvette GTL 1,322 points (no change)
4. Jason Chinn 2015 Chevrolet Camaro GT 1,267 points (no change)
5. Toby Thompson 2010 Chevrolet Corvette GTS 1,316 points (-1)
6. Chris Porter 1986 Porsche 948 GTL 1,237 points (not ranked)
7. Randy Johnson 2002 Chevrolet Corvette GTS 1,230 points (not ranked)
8. Darren Reed 2014 Chevrolet Camaro GT 1,224 points (-3)
9. Greg Thurmond 1965 Chevrolet Corvette GTL 1,221 points (-3)
10. Chris Neal 2014 Chevrolet Corvette GTS 1,196 points (-3)
LAST FIVE IN
11. Matt Alcala 2006 Ford Mustang GT 1,186 points (-3)
12. Casey Woodside 2010 Chevrolet Camaro GT 1.175 points (-1)
13. Mike Gallagher 2009 Cadillac CTS-V GT 1,174 points (not ranked)
14. Scot Spiewak 2003 Chevrolet Corvette GTL 1,146 points (-5)
15. Todd Earsley 2016 Ford Focus RS GTS 1,140 points (not ranked)
FIRST FIVE OUT
16. Ray Davis 2013 Chevrolet Camaro GT 1,138 points (not ranked)
16. Saroja Raman 2010 Ford Mustang GT 1,138 points (-6)
18. Christine Thompson 2015 Chevrolet Corvette GTS 1,124 points (not ranked)
19. Doug Osborn 2011 Chevrolet Corvette GTS 1,101 points (not ranked)
20. Tim Schoch 2011 Ford Mustang GT 1,099 points (not ranked)
After eight events, just two points separate being in the OUSCI field and being outside of it and the first two competitors on the outside are tied! In addition, nine competitors out of 20 on the list weren't there after the Road America event. What will happen in the final two events? How many of these competitors will earn an invite and move someone else up on the list? How many competitors will come out of the shadows and grab one of the remaining qualifying spots? Stay tuned...literally! New episodes of OPTIMA's Search for the Ultimate Street Car, presented by Advance Auto Parts, are now airing every Friday night on MAVTV, starting at 8PM Eastern. You can also watch all the past episodes free, on-demand on
the OPTIMA Network on Roku
.