OPTIMA's Search for the Ultimate Street Car Series- Las Vegas 2020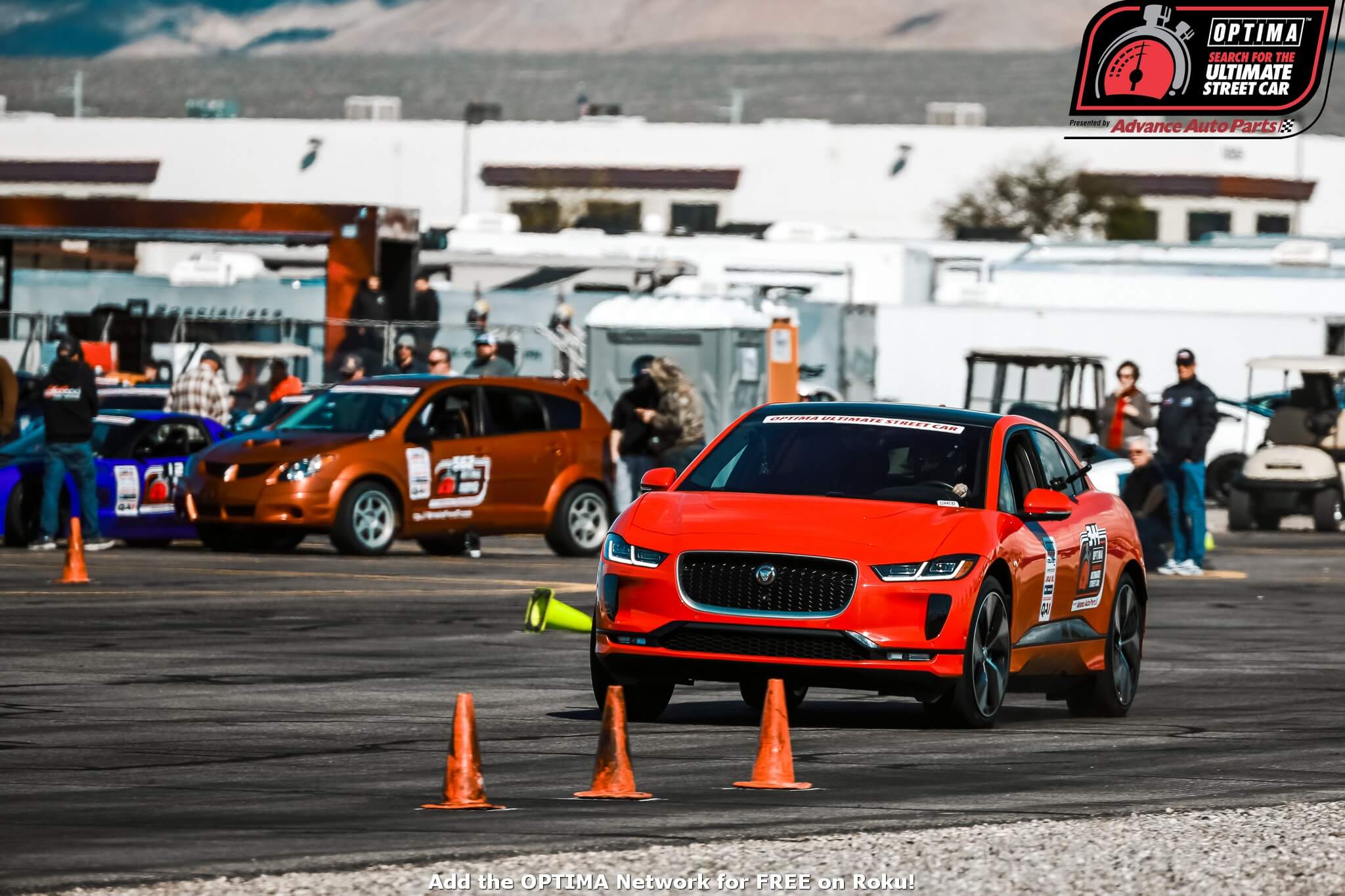 Ultimate Streetcar
Sponsor

Advance Auto Parts

Location

Las Vegas, NV
The 2019 season of OPTIMA's Search for the Ultimate Street Car, presented by Advance Auto Parts, wrapped up with Mike DuSold's '67 Camaro defending the regular season championship in the Holley EFI GTL Class and going on to capture a second consecutive OPTIMA Ultimate Street Car Invitational (OUSCI) title, just the second car to do so in the 12-year history of the event. With the grandfather period of DuSold's tube frame chassis now expired, that car will move on to new challenges, opening the door for a new (or at least different) car to win the OUSCI title in 2020 and it all starts where it ends- Las Vegas.

The best laid plans of mice & men is often the story of the first DriveOPTIMA event of the season, as a four-month hiatus often seems like plenty of time to get things changed, built or rebuilt, but as the clock winds down, that's often not the case. A total of 78 cars were on the list for Las Vegas, but just 56 ended up accumulating points, which meant a points bonanza for those who were able to make it. History has shown that those who don't win their way into an invitation to SEMA and the OUSCI need to accumulate about 1,000 points during the regular season, which can be accomplished at their best three events of the seven total qualifying events.

At Las Vegas Motor Speedway, 48 of the 56 entries were able to earn at least 335 points. Two of the eight who failed to reach that mark were in the GTE Class, including Angela Barnhouse's 2019 Jaguar IPace (pictured above), which tied with Vernon Jolley's Chevy Spark in the GTE Class (more on that later). As plentiful as points were throughout the field, this marked the first event since Road America in 2018, where none of the cars at the top eclipsed the 490-point mark, as Austin Barnes' Corvette finished at 489 points on the weekend. That may not make it an event upon which a regular season championship will be built, but it will certainly prove to be valuable for those looking to "point their way" back to Las Vegas later this year.

New faces are always part of the story and Dennis Healy's 2015 Ford Mustang was the latest winner of TCI's First Timer's Award, for the top-finishing rookie at the event. Dennis pulled down 435 points, which was good enough for second place in the GT Class and 15th place overall. Included in that honor is a refund of Dennis' entry fee for Las Vegas, which makes the reward even sweeter! The most-coveted car is decided by a vote of competitors and on this weekend, Alan Miller's 1970 Chevelle took home the Anderson Composites Competitor's Choice Award. The Spirit of the Event invitation to SEMA and the 2020 OUSCI went to Hondo Miller and his incredible 1970 Chevy Blazer.

A new award for 2020 is the Advance Auto Parts Speed Perks Showdown Award, which Chad Sage won in his 2016 Porsche GT3RS. The AAP Speed Perks Showdown is a competition within a competition, pitting two competitors against each other, with the top finisher winning being immediately elevated to Elite status in Advance Auto Parts Speed Perks rewards program (which normally requires a $500 spend) and receiving 2,020 Speed Perks bonus points. All competitors at the event also received gift cards from Advance Auto Parts, so everyone ended up winners in that regard.

So how was Chad Sage chosen to compete for the Speed Perks Showdown against John Maddox's 2008 Corvette? Both competitors have run in the series before. In fact, both ran at the Las Vegas qualifier in 2019 with the same cars and both finished very close to each other in total points (398 for Sage to 396 for Maddox). So that's the basis for how those two were selected and generally how competitors will be selected at future events. It won't necessarily be two cars from the same class or two cars closest to each other in points, but generally selected using the guidelines of cars that have run in the past at the same event and posted similar finishes. Obviously, when we go to a new track, like Atlanta Motorsports Park later this year, that will be modified slightly, but it will probably still be two cars that ran the same event somewhere in the prior season and finished very close to each other in total points.

We already mentioned Angela Barnhouse's tied in the GTE Class for electric vehicles, but Vernon Jolley's Spark took the victory tie-breaker with the higher score in the Lingenfelter Design & Engineering Challenge, so let's take a look at who else punched their tickets to SEMA and the 2020 OUSCI. In the Classic Car Liquidators GTV Class, it was CB Ramey's '87 Corvette finishing in the top-10 overall in the Lingenfelter Design & Engineering Challenge, Falken Tires Road Course Time Trial and the QA1 Autocross and nipping Nick Relampagos' '70 Camaro by just three points for the class victory.

The competition was even tighter in the GTS Class, where Austin Barnes' 2009 Corvette held off Bob Sobey's '13 Nissan GT-R by just two points, followed by Jordan Priestley's 2017 Grand Sport one point behind Sobey and Steve Kepler's GT-R three points behind Priestley. Absent from the GTS fight was Jake Rozelle's C5 Corvette, which dropped some weight and turned purple over the winter, moving into the Holley EFI GTL Class.

Rozelle's Vette edged out Robert DeuPree's 2013 Lamborghini Gallardo for the top spot in the Holley EFI GTL Class by just two points and we now have what looks like a very tight points battle in three classes, but it doesn't stop there. We mentioned Angela Barnhouse's Jaguar IPace tied in the GTE Class, so that makes four tight battles in four different classes.

While the Outlaw Class doesn't compete for the OUSCI title, the battles are usually very tight there as well and that was no exception in Las Vegas. Rich Willhoff's Corvette held off Duke Langley's Corvette by a single point, to earn it's return visit to Las Vegas later this year. As tight as the battles were in those five classes, the GTC and GT Classes had more of a gap between and first and second place.

Thomas Litton's '97 Miata turned in it's highest point total ever at 368 points, but it wasn't nearly enough to hang with Sammy Valafar's 2000 Miata, which turned in a 442-point performance. LVMS is Valafar's home track, which undoubtedly helped him to a seventh-place overall finish on the Falken Tires Road Course Time Trial, but he was also solid in every other segment and could pose a serious threat to defending GTC Class Champion, Brian Johns' '93 RX-7, if Valafar decides to run the full season (which he is scheduled to do). If Valafar does run three events, it's quite possible the two cars wouldn't face off until Las Vegas and the OUSCI, as they are based on opposite coasts and may not run in the same event at any point during the regular season.

Finally, in the GT Class, it was Jonathan Blevins picking up where we last saw him in 2019- taking home hardware in the GT Class. Blevins' 2008 GT500 Mustang took top honors in the largest field of the weekend (20 cars) and did so in convincing fashion, by finishing 23 points ahead of second-place Dennis Healy's Mustang GT. The once-dominant Camaro platform took an increasingly familiar backseat on this weekend, watching Mustangs fill the podium and capturing nine of the top-11 positions.

The next event on the schedule is Atlanta Motorsports Park, a mere 2,039 miles from the North side of Las Vegas. We expect most of the cars running there will be making their first outings of the year, with some notable exceptions. CB Ramey's C4 is signed up for every event, which makes it clear he is looking to prevent Chris Smith from repeating as Classic Car Liquidators GTC Class champion. The GT-Rs of Bob Sobey and Steve Kepler are also scheduled to make the journey to Atlanta, setting up a tight battle in the GTS Class.

Brian Johns will look to begin his GTC Class title defense in Atlanta, while Feras Qartoumy will do the same in the Outlaw Class. In the GT Class, Blevins and Kong Chang will look to put some distance on the field, while the Camaro clan looks to regroup, as powerhouse Mustangs driven by Cliff Elliott and the Schoch Brothers also take to the track. If not all of these names are familiar to you, we can help with that. All the past episodes of OPTIMA's Search for the Ultimate Street Car Series, presented by Advance Auto Parts, can be found for free and on-demand anytime on the OPTIMA Network on Amazon Fire or Roku, so get watching!