OPTIMA®-sponsored Drag Racer, David Grubnic Ready to Rebound in Bristol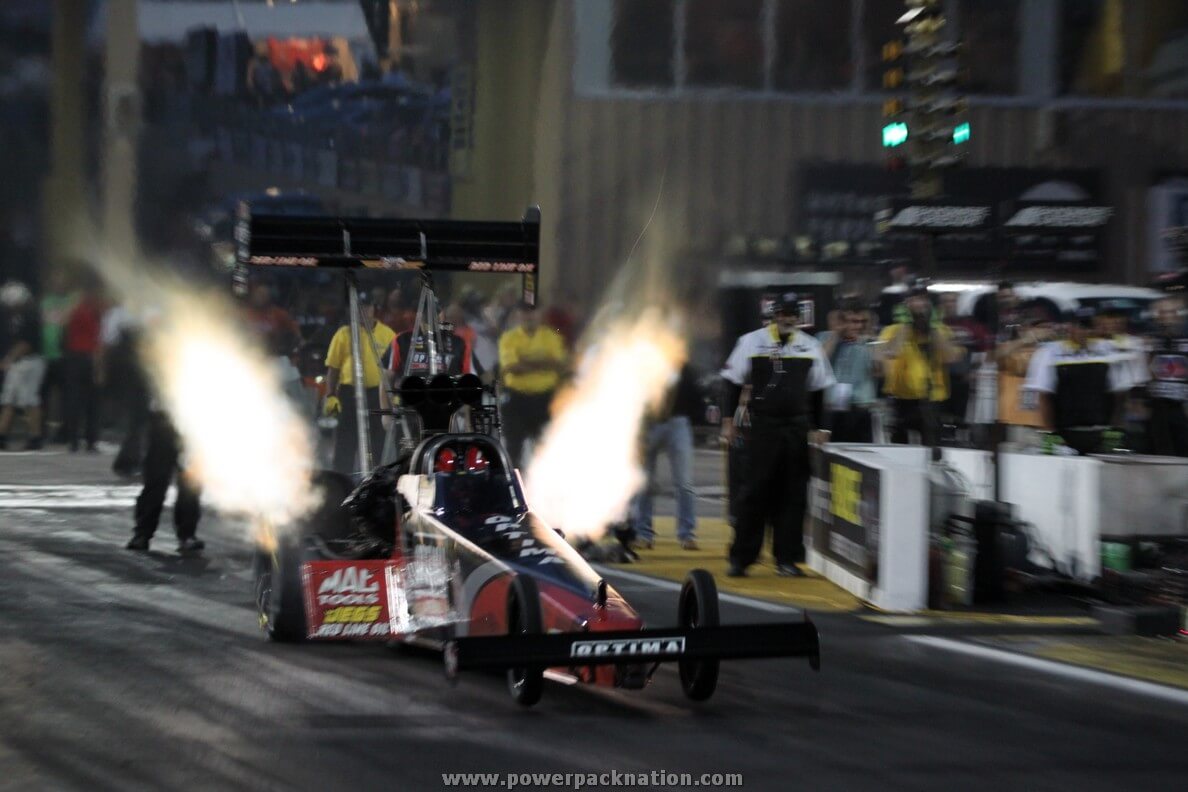 Events
Sponsor

Location
For David Grubnic, driver of the OPTIMA® Batteries/Advance Auto Parts Top Fuel dragster for Kalitta Motorsports, the goal for this weekend's NHRA Thunder Valley Nationals at Bristol Dragway in scenic Bristol, Tennessee is to improve after a disappointing outing at the previous NHRA Mello Yello Drag racing Series event in Englishtown, New Jersey two weeks ago.
Grubnic and the OPTIMA Batteries/Advance Auto Parts team did not qualify for eliminations in Englishtown ending a 52-event streak of qualifying success. Grubnic missed making the 16-dragster eliminations field by a scant .001 seconds.
"We're all obviously disappointed with our non-qualifying performance in Englishtown however we must find the positives out of this situation," Grubnic, a 50-year old resident of Bozeman, Mont., said. "The bottom line is there's no room for excuses and we need to be more focused and pay more attention to details. I believe this will help in turning our team around and gaining the performance we need to start going rounds and head us in the direction towards the winner's circle. Our OPTIMA Batteries/Advance Auto Parts team has proven we can win in the past, and it's time to prove we can do that again."
Grubnic is in 12th place in Mello Yello Top Fuel championship points, only 69 points away from re-entering the top ten. Grubnic is an 18-year Top Fuel veteran and earned his first career Top Fuel victory in Topeka, Kansas in 2005, becoming the first racer born outside North America to win an NHRA Top Fuel event. He has garnered three NHRA Top Fuel national event victories so far. The always-affable Grubnic is known affectionately by his peers and fans as "Grubby". Fans can
follow David Grubnic on Twitter.
Event Schedule for Bristol:
The NHRA Thunder Valley Nationals begin Friday for Team Kalitta and all the Nitro-powered pros with two qualifying sessions at 6:00 p.m. and 8:00 p.m. (ET). Two more qualifying sessions follow on Saturday at 1:00 p.m. and 3:00 p.m.The top 16 qualified cars in each Nitro class will race Sunday in final eliminations beginning at noon.
Times and dates subject to change.
ESPN2 TV Schedule:
6/15/2013 - Qualfying
7:00 PM-9:30 PM (ET)
6/16/2013 - Finals
1:00 PM-3:00 PM (ET)
6/16/2013 - Finals
11:00 PM-12:00 AM (ET)
Times and dates subject to change.