OPTIMA Activities at 2017 SEMA Show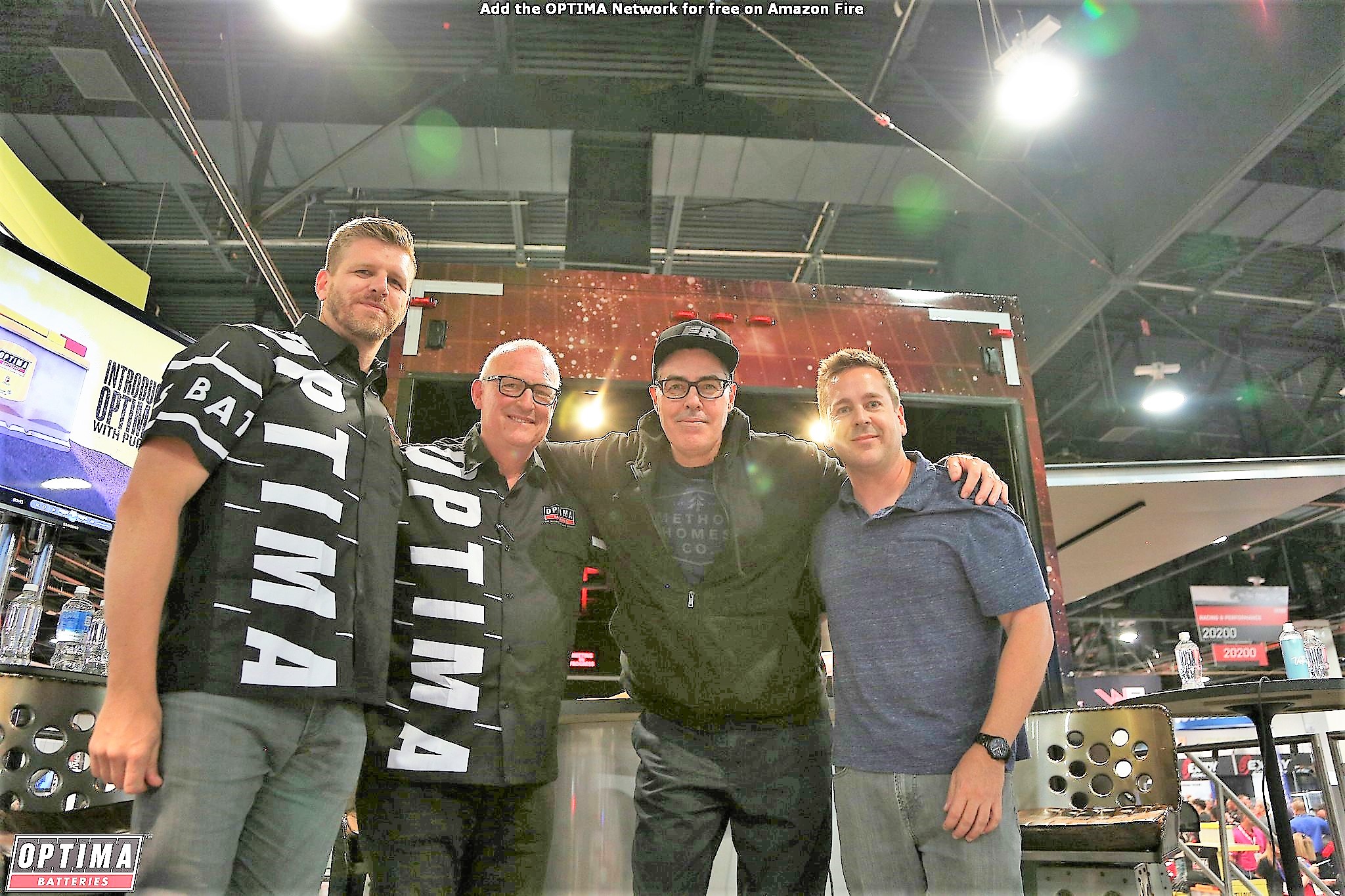 Events
Sponsor

OPTIMA Batteries

Location

Las Vegs, NV
OPTIMA Batteries, a global leader in high-performance automotive and marine batteries and digital battery chargers, will introduce the "Ultimate Battery Torture Test" Augmented Reality Experience at the 2017 SEMA Show.
At the OPTIMA Batteries booth #20323, participants will go behind-the-scenes at five different epic battery torture tests and get to meet the drivers, see the vehicles and visit the tracks, all in stunning 3D holographic augmented reality. Show attendees will be able to:
Experience the legendary Nürburgring 24-hour race course in Germany with James Clay and his team in their BMW 328i.
Race up the12.42 miles and 156 turns at Pikes Peak with James Clay in his BMW E92 M3 in the International Hill Climb in Colorado.
Weave through the carnage and heavy-hitters at a county fair demolition derby with Alex Hatem in a 1989 BMW 325i E30 chassis.
Punish the county fair Tractor Pull with Wayne and Donnie Sullivan.
Navigate the rocky, mountainous terrain of the Johnson Valley desert at King of the Hammers with Lucas Murphy in his Ultra4.
Go for a Land Speed Record pushing past 400 mph at the Bonneville Salt Flats with Danny Thompson in the Challenger 2.
"The groundbreaking holographic technology is incredible; participants will get the chance to meet our OPTIMA drivers, travel to legendary race tracks and see top performance vehicles go through the torture tests we've conducted via realistic 3D holograms – all while standing in our booth on the SEMA Show floor," said Cam Douglass, Director of Marketing, OPTIMA Batteries.
The experience is free and runs all week during SEMA. The first 2,000 participants will receive a 3D Holographic Projection Pyramid that will give them exclusive access to the OPTIMA Batteries holographic content through their own mobile devices.
OPTIMA Batteries will also be hosting a press conference during the SEMA Show on Tuesday, October 31 at 3:30 p.m. The press conference will be hosted by Adam Carolla at booth #20323. This event is a must-see experience filled with exciting new product announcements from OPTIMA.
In addition to the activities at the SEMA Show, the OPTIMA Search for the Ultimate Street Car Invitational (OUSCI) will return to the Las Vegas Motor Speedway. Celebrating its 10th anniversary, the 2017 OPTIMA Invitational will follow the SEMA Show on Saturday, November 4th, and Sunday, November 5th. Vehicles from the SEMA Show floor have the chance to be selected for a Golden Ticket to participate in the prestigious and elite event. A total of ten Golden Ticket winners will be announced at the drivers meeting on Thursday, November 2nd, at 1:30 p.m. at the OPTIMA Batteries booth #20323.
Spectators are invited to experience the OUSCI and if you missed past OUSCI events, you can always go back and watch the TV coverage on-demand on the OPTIMA Network, a completely free download on Roku.