OPTIMA Ambassador Danny Thompson Breaks Land Speed Record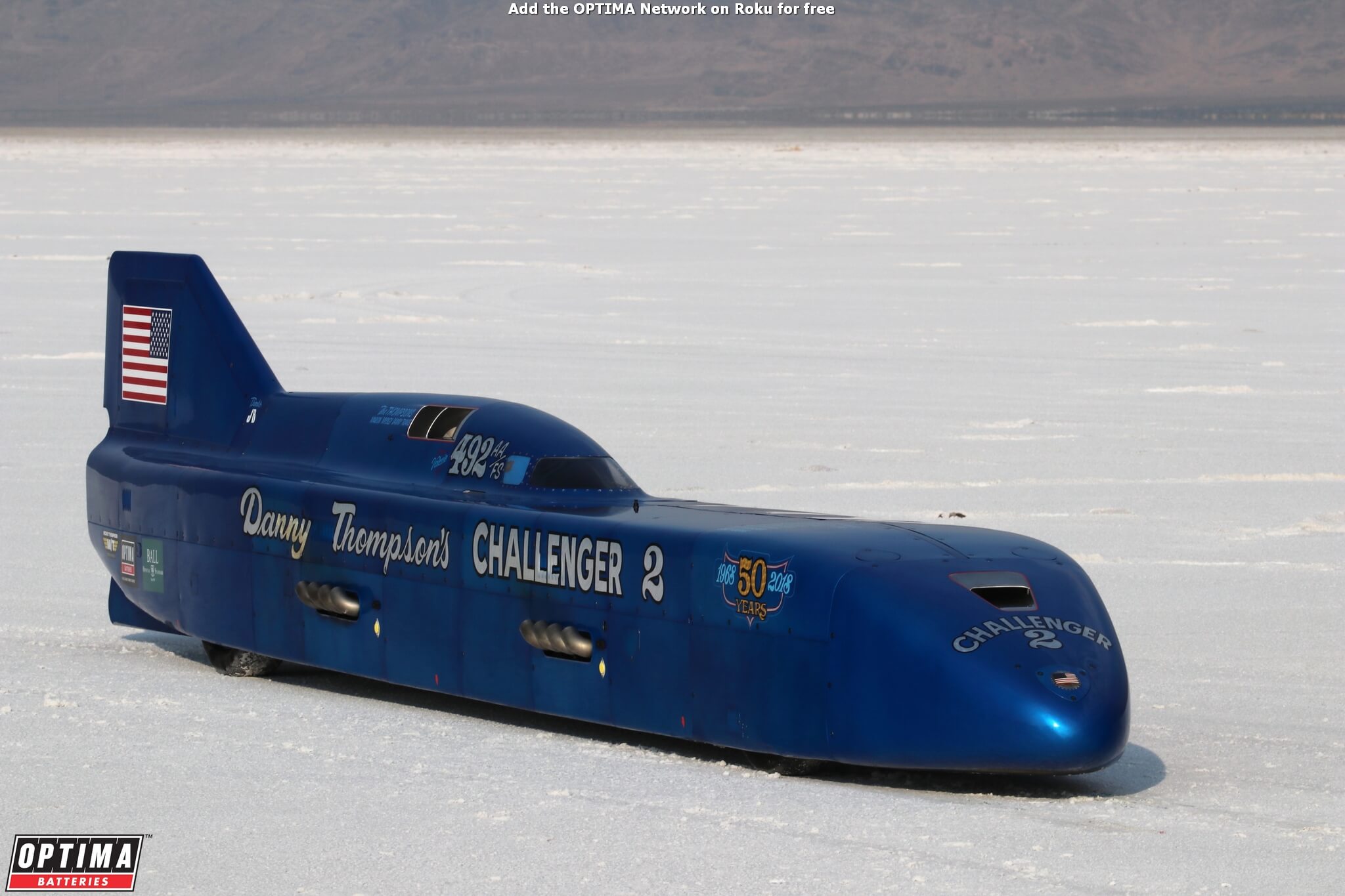 Events
Sponsor

OPTIMA Batteries

Location

Bonneville, UT
OPTIMA Batteries PowerPro Ambassador Danny Thompson's Challenger 2 is now the World's Fastest Piston-Powered Vehicle, having achieved a 450.909mph return run on August 12, 2018 at the annual Bonneville Speed Week event.
That speed averaged with his previous speed of 446.605mph on August 13th allowed him to achieve a new two-way AA/FS record of 448.757mph, which was enough to break the previous record. Danny also held the previous record of 406.7 mph, which he achieved in 2016 with the Challenger 2. Before this past weekend, the Challenger 2's top speed was 435.7mph.
"This wouldn't have been possible without the extraordinary efforts of my crew. The men and women who volunteered to join me on this crazy adventure are the reason for today's success. I can never thank them enough," said Danny.
In 2003, Danny came out of retirement to race on the flats in various classes and vehicles. But it wasn't until 2010 that he finally brought the Challenger 2 out of storage to restore it, break the record, and honor his father's legacy. This year's Speed Week was even more significant as it marked the 50th anniversary of the Challenger 2's construction.
Helping power the Challenger 2 through this historic run was the new OPTIMA DH6 YELLOWTOP battery, which has the ideal design for demanding applications, where component failures can have devastating consequences. Danny's record-breaking run marks another installment of the Torture Test series, where the newest OPTIMA product is put through the toughest challenges to test its power and endurance.
You can see more of videos and photos of this record-breaking moment on Danny's YouTube, Twitter, and Instagram. See a massive gallery of images from Speedweek 2018 below and another gallery of images here.