OPTIMA Angler Spencer Deutz Educates Future Anglers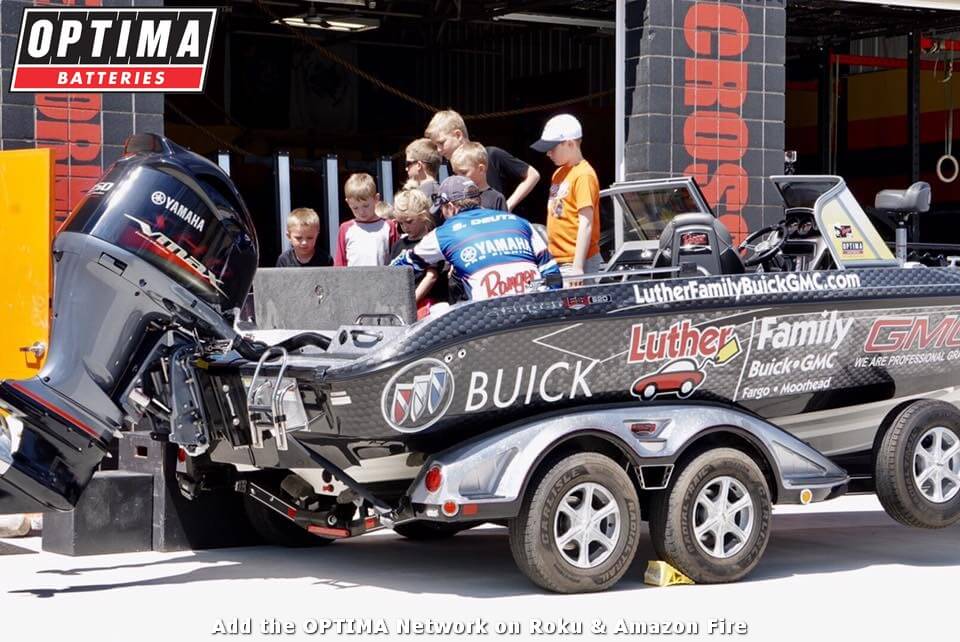 Marine
Sponsor

OPTIMA Batteries

Location

Moorhead, MN
Saturday May 6th, 2017 was the first time a Future Angler Youth and Family fishing clinic was held at Elevate Human Potential (EHP) Cross Fit in Moorhead, Minnesota. In January 2017, National Professional Anglers Association (NPAA) member Spencer Deutz #552 approached EHP about the opportunity to host such an event and they agreed without hesitation.
With days of preparation and the need for nice weather, the event was a success. At noon, 33 Future Anglers gathered inside the gym in anticipation for the interactive seminar led by Spencer Deutz. They learned why fishing is fun, the importance of keeping waterways clean of Aquatic Nuisance Species, on the water safety, fish identification, why memories are not made playing video games and much more.
Following the seminar, the Future Anglers broke up into groups and rotated through four different stations. At these stations, they learned how to tie fishing knots, measure fish, use an underwater camera, proper bait for different seasons and different casting techniques. The kids enjoyed using the Backyard Bass game to practice their casting techniques and also had the opportunity to walk through a 2017 Ranger 620FS powered by OPTIMA Battteries.
When all the learning was over, each Future Angler was given a rod/reel combination, a t-shirt and fishing journals courtesy of the NPAA Future Anglers Foundation. They also received SunButter-Sunflower Butter Creamy On The Go Single Cups, jigs and bobbers from Northland Tackle and key chains from Yamaha Outboards.
Other volunteers at the event include: NPAA Member Chris Holte #1012, Ron Deutz, Carley Deutz, John Lee, Karla Solum and Joy Solum. See more marine and fishing content here.