OPTIMA Angler Tommy Kemos Wins Big!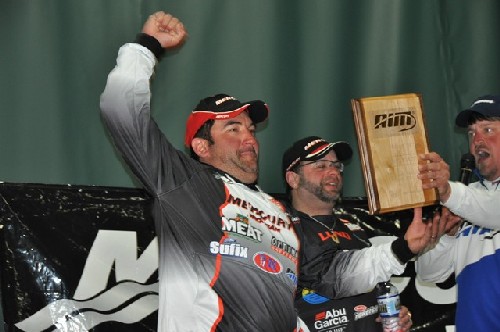 Marine
Sponsor

OPTIMA Batteries

Location

Winneconne, WI
It was the kind of day many anglers wish they could have once in their life. After the dust settles, Tommy Kemos will probably wish he could take a few pounds from his final weigh-in and keep them in his back pocket for later tournaments, but it doesn't work that way.
Kemos absolutely dominated the field at the AIM Pro Qualifier at Winneconne, Wisconsin last weekend. Tommy brought in 18.38 pounds worth of fish on the final day, which would've been good for sixth place for the entire contest, but the 7.6 pounds of fish he brought in the day before helped him easily top the field, beating the next closest angler by more than three pounds. Tommy's win also included a $30,000 paycheck. Not too shabby for a cold weekend of spring fishing in Wisconsin! Congratulations Tommy and good luck the rest of the season!
If you'd like to run the same OPTIMA BLUETOPs that propelled Tommy to victory, order factory-direct now!